Like reading the White Mountain Report every week? Why not get it delivered to your e-mailbox every Thursday? All you have to do is subscribe. It's fast, painless, and best of all it doesn't cost you a dime!
CLICK HERE...
March 11, 2004
Hi Folks,
Ever notice how stuff seems to happen in clumps? Everything flows along for quite a while all nice and stable. Then all of a sudden, WHAM. A whole bunch of things go down that really make you wonder what the heck is going on with life? Is it all random, or is there someone just watching and waiting for the right time, so that they do something that send you a message? And, what IS that message?
2 weeks ago I go the news that my old friend Dave Benson had been caught in an avalanche in Colorado. The latest word is that he had some pretty serious injuries, not the least of which required surgery to install rods to stabilize his neck. Then on Tuesday a friend casually asked if I knew how Malcom Daly, owner of Trango, was doing. I hadn't heard anything so I was completely blown away when my he related that Malcom had suffered a massive heart attack on Saturday afternoon in Ouray. I immediately called their offices and confirmed it was true and that while Mal had flatlined in the ambulance on the way to the hospital, he was successfully defibrillated and had no brain damage. He apparently had 2 shunts put in at the hospital in Montrose. With any luck he will be back in Boulder by the end of the week. Needless to say I am rooting strongly for the recovery of both David and Malcom. They are both good friends and wonderful people and neither deserves anything like this.
While both episodes are from very different causes, they both are the kind of things in life that are pretty much unpredictable. One minute two people are totally vibrant, active, and right there - the next they are fighting for their lives. If ever there was a reason to make sure that you feel ALIVE every day, this is it. You simply never know what can happen.
3 Accident Weekend:
This weekend was a significant one for accidents. A skier died in a fall near Mt. Clay, a hiker broke their leg near Split Rock on the Lion's Head trail and a climber took a leader fall in Odell's and broke their leg. Sheesh!!! When it rains it pours. If you have any information on the accident in Odell's please email me. I'd like to write this up for the Accidents In North American Mountaineering.
Swarm suspected in death of Camelback climber:
The Arizona Republic - Mar. 8, 2004 12:00 AM - Swarming bees or hornets caused a man to fall to his death Sunday at Echo Canyon on the north side of Camelback Mountain. The unidentified man in his 30s apparently fell at least 50 feet while rock climbing with another man. The other climber, about the same age, was treated for about 100 stings. Neither man had been identified late Sunday.
Ravine Fun:
My buddy Toby and I went up to Huntington Ravine on Wednesday and climbed Odell's. While I was hoping for a fast round trip, it took us almost 9 hours car to car. Some days you just don't feel fast and light, you feel old and slow! On the hike up the sky was clear and the weather beautiful. Unfortunately as soon as we got to the fan of the ravine, it clouded up, and of course as soon as we got back down to the fan, it cleared. Why am I not surprised? It is, after all, Mt. Washington.
While there is clearly less snow than in some years, the ice is quite good. We saw climbers on North, Damnation and Pinnacle and Yale looked very good. There was a ton of ice in Odell's, tho there were places where it was running water and had a skim of ice over very mushy ice. We came down the Escape Hatch and there wasn't as much snow as I have seen in the past. I believe that the ice should hang around up there for some time. Here are a few pictures:
There was an interesting carin near the top of the Escape Hatch consisting of an old wooden shovel handle sticking out of a cairn. Does anyone have any idea what's up with that? Inquiring minds... Interestingly enough, on my way back I passed 3 cars parked at the Humphrey's Ledge pullout. This is that time of year when you can actually climb ice and rock in the same day!

El Cap From Above:
Hans Florine sent me this link. There are a lot of interesting images on this site, so you should definitely check it out...

New Routes Guidebook:
It's been over 7 years since Ed Webster's guidebook was done. While there have been a couple of select books, they haven't done much with the new routes that have gone up in the area. I am in the process of compiling a new guide of the new routes in the Mt. Washington Valley, up as far a Crawford Notch. It will also have any new ice routes that have been put up this winter. I have gone through the New Routes book that is kept at International Mountain Equipment, If you have done any routes around here that are not in the previous guides or the New Routes books, please let me know immediately. I'd like to be as complete as possible and want you to get the credit you deserve.

Please send an email with your description to al@neclimbs.com. Be sure to include a complete pitch-by-pitch description, the length of each, locations of any fixed gear, any unusual gear required, the date of the first ascent and the parties involved and if there are any access issues. If it is at a cliff or area that is new or hard to find, clear directions would be useful.




Up on one of the Mount Washington Valley's finest crags and want to know what that climb you're looking at is? Or maybe you're on your way up from Boston and want to check out the Ice Report for your upcoming weekend plans. Or more likely, you're at work just want to daydream about your next adventure. Well if you have a smart phone handy, you can get to NEClimbs from anywhere you have cell service. While it doesn't offer every single feature of the site and it's not an "app", in mobile form, it does do a whole lot and is very useful. Here is the live link to the mobile version of NEClimbs:

http://www.neclimbs.com/mobile

Check it out and if you have issues on your specific phone, please feel free to let me know.


Join us and LIKE us on Facebook. I'll try and post some interesting pix every Thursday and the latest Ice Report in the season, tho certainly not the whole Report. Here's where you can check it out:

http://www.facebook.com/NEClimbs/



Have fun and climb safe,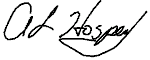 Al Hospers
The White Mountain Report
North Conway, New Hampshire
---
if your going to solo, fall early
Jim Donini