Like reading the White Mountain Report every week? Why not get it delivered to your e-mailbox every Thursday? All you have to do is subscribe. It's fast, painless, and best of all it doesn't cost you a dime!
CLICK HERE...
December 30, 2004
Hi Folks,
I have annual plans with good friend Martin Avidan to climb the Monday after Christmas. He always comes up with his family and stays up at Bretton Woods for a week. Of course we had no idea what the weather would be like when we made our plans, all we knew was that it would be winter and we'd be climbing ice in New Hampshire. Needless to say New Hampshire gave us her best shot that day.
It had been cold for days, but Monday was really cold. It never got out of the low teens all day, and by 4:30 PM it was down to 9 degrees at the Frankenstein parking lot. Couple that with an howling wind and the wind-chill had to be down in the -10 area. That said there was a ton of ice to climb and tons of folks to climb it. Pretty much everything north of the Trestle was IN and fat. We ended up doing Standard Route, all the way to the top. The ice was brittle and dinner plating, but there was plenty of it. I went out left from the cave and climbed the wall on the right instead of the normal corner. It was about 75 degree ice, but the exposure was wonderful.
Martin took the last pitch up through the bulges to the top on the left. When I followed I was surprised to see open rock and pouring water on the left side. Unfortunately the ropes went right through it and were thoroughly soaked, instantly turning to 8.5 mm cables. We were able to bend them as we coiled them and get most of it broken off. Fortunately they didn't get all covered in icy mud like someone else I know.
We walked off around past the Hanging Garden. It wasn't in yet, but it certainly was coming along well. We continued past Dracula, Machine, Dropline and Penguin. All but Machine looked great and there were lines of climbers for both sides of Dracula! even Penguin was booked so we decided to walk on down the tracks.
Amazingly Waterfall was empty so we pounced. It looked pretty reasonable from the bottom and I said to Martin that I would be surprised if it took more than 5 or 6 screws, but I brought a few more. I took the direct line up the middle to the main 2 pillars. The ice was hard and brittle, but I was able to get in good screws all the way. Getting up on the pillars was actually much more technical than I expected. It certainly wasn't the 3 / 3+ that I was expecting. I actually put in 7 screws to the top-out where I found everyone's Waterfall nemesis, the snow-crusted-rock! I felt far more nervous at that point than on the rest of the climb, which I would say was pretty solid grade 4. regardless, it was good fun.
We walked out and commented on how much the ice on Widows Walk had grown in the ensuing 6 hours. It had gone from icy drips to full daggers. Surprisingly enough Bob's still had so much water pouring down the rock that it had hardly changed. Still, it was a wonderful day, cold and sometimes full-conditions, but the kind of day that makes me feel alive and happy to be a New Hampshire ice climber.
I took a ton of pictures on Wednesday. Of course you can see a lot of them on the Ice Report page. Check them out & see if you can count the climbers. Here are some others that you may find interesting. I especially like the one of Repentance and Remission with Diagonal and the Morder coming in a close second:
Cathedral Ledge dripping in ice
Diagonal and Mordor - Cathedral Ledge
Unicorn - Cathedral Ledge
Repentance and Remission - Cathedral Ledge
Hard Rains - Frankenstein Amphitheater
Hobbit and Gandalf - Frankenstein Amphitheater
Gully # 1- Mt. Willard
Gully # 2 - Mt. Willard
2005 Ice Festival - February 10-13:
International Mountain Equipment (IME) and International Mountain Climbing School (IMCS) are delighted to announce the Twelfth Annual Mount Washington Valley Ice Festival to be held February 10-13, 2005. For the 2005 event they are partnering with the Cranmore ski area to host this event. It is considered one of the premier climbing events in the country providing a great opportunity to network, socialize, try new gear and participate in technical clinics and private climbs. The Mt. Washington Valley is one of the finest waterfall ice climbing destinations in North America.

Featured visiting climbers and guides attending this year's event include the Patagonia climbing ambassadors of Barry Blanchard (Canmore, Alberta), Mark Wilford (LaPorte CO) Steve House and Kitty Calhoun (Moab UT). Back for a sixth year will be Jack Tackle (Bozeman MT) and Jared Ogden. Attending the Ice Fest for the first time will be Sean Isaac (Canmore, Alberta), Ian Parnell (UK) and John Varco. Presenting slideshows this year will be Sean Isaac, Ben Gilmore (East Face of Moose's Tooth for which he and Kevin Mahoney received a Piolet d'Or nomination), John Varco and others.

For more information visit http://www.ime-usa.com/ice_festival/index.html

UNCOMMON Ground finally on DVD:
At long last, Robert Frost's acclaimed celebration of New England climbing is finally available on DVD. Uncommon Ground is a great roundup of New England climbs and climbers. It features rock and ice segments from all of your favorite areas including Cathedral Ledge, the Daks, Pawtuckaway, Acadia, and Rumney. Filmed over the course of two years, Uncommon Ground celebrates the diversity of climbing in the northeastern United States. Watch this region's most prolific climbers on incredible first ascents of 5.13X, M8, and V13 terrain as well as 5.14 redpoints and more. Mixed climbing, trad, sport and bouldering, it's all there. Uncommon Ground is a rich and well told story that uniquely captures the passion and motivation of the northeastern climbing community. With Henry Barber, David Graham, Brittany Griffith, Tim Kemple, Joe Kinder, Kevin Mahoney, and Mark Synnott, it's a must-have for everyone that climbs. Running time is approximately 45 minutes.

Cost is only $29.95 with free Media Mail shipping. Don't delay. You'll also help support NEClimbs and the White Mountain Report, and that's a good thing too. All major credit cards are accepted via PayPal. To get your copy now, CLICK HERE.




Up on one of the Mount Washington Valley's finest crags and want to know what that climb you're looking at is? Or maybe you're on your way up from Boston and want to check out the Ice Report for your upcoming weekend plans. Or more likely, you're at work just want to daydream about your next adventure. Well if you have a smart phone handy, you can get to NEClimbs from anywhere you have cell service. While it doesn't offer every single feature of the site and it's not an "app", in mobile form, it does do a whole lot and is very useful. Here is the live link to the mobile version of NEClimbs:

http://www.neclimbs.com/mobile

Check it out and if you have issues on your specific phone, please feel free to let me know.


Join us and LIKE us on Facebook. I'll try and post some interesting pix every Thursday and the latest Ice Report in the season, tho certainly not the whole Report. Here's where you can check it out:

http://www.facebook.com/NEClimbs/



Have fun and climb safe,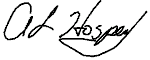 Al Hospers
The White Mountain Report
North Conway, New Hampshire
---
If you got the f****n' spirit you rock, if you don't.....you're a sport climber
Leonard Coyne