Like reading the White Mountain Report every week? Why not get it delivered to your e-mailbox every Thursday? All you have to do is subscribe. It's fast, painless, and best of all it doesn't cost you a dime!
CLICK HERE...
March 3, 2005
Hi Folks,
In the January 20th report I mentioned that there had been a serious accident at the Tablets area of Lake Willoughby. Because there was no rescue cache available in the area, the victim was hand-carried down the hill to a car and transported to the regional hospital in St. Johnsbury. After some discussion with one of the participants in the rescue, a thread started up on NEClimbs about the possibility of purchasing one or more litters and placing them up on the hills near the cliff.
Richard Doucette, of the Boston AMC Mountaineering Committee, has taken the lead in this effort. In spite of the very real difficulties and frustrations in working through the State bureaucracy, including a local EMS group that feels threatened and didn't want it to happen, Richard has managed to get approval for this from the area Rangers. Everyone I have spoken to thinks that this is a good idea. Richard has done the legwork, now comes the hard part folks. Yes, it's time to
PUT OUR MONEY WHERE OUR MOUTHS ARE
We need to get money together to make this happen. the State of Vermont is NOT going to pay for it. If we want it to happen, we will need to raise money to pay for it ourselves. While there was a lot of talk about contributing, very few have actually done so. NEClimbs has contributed $50 to the cause. I hope that you will do whatever you can as well. This is a case of the climbing community helping itself. Send your check or money order to:
Willoughby Cache Fund
c/o R.Doucette
49 Crescent Ave.
Melrose MA 02176
Please make the check out to Richard Doucette and note that it is for the Willoughby Cache Fund.
I urge you to make this happen. Even if you don't visit the Lake, or only go rarely, it is needed. Thank you for your support...
Heads Up From The Access Fund:
The following are 2 excerpts from the Access Fund. If true I am very concerned bout these two very important areas.For more info please click here.
Luxury Housing Development Proposed at New River Gorge!
***From the National Parks Conservation Association***
The New River Gorge National River, a world-class white water rafting and rock climbing destination and jewel of our National Park System, is at risk of being developed for luxury houses. Land Resource Companies (LRC), an Atlanta-based developer, is proposing a 2,200-house development on 4,300 acres along ten miles of the canyon rim; 613 acres of this land lies within the congressionally designated boundary for the park and the rest is directly adjacent. In order to move forward with the current development proposal LRC must get Fayette County, West Virginia to change the zoning of the land from its current designation of "land conservation" to "planned development."
Red Rocks, NV to Lose Federal Money
The Bush Administration's proposed budget seeks to take away money raised from the sale of southern Nevada federal lands intended to benefit Red Rocks to instead pay off the national deficit. As much of 70% of the money raised from the Southern Nevada Public Land Management Act (SNLMA) was intended to fund a special account available to the Secretary of the Interior for acquiring environmentally sensitive land in Nevada, capital improvements at the Lake Mead National Recreation Area and Red Rock Canyon National Conservation Area, and funding for the development of parks, trails, and other conservation initiatives. Instead, the Bush Administration's proposed budget would take most of these land sale revenues-about $700 million a year-to reduce the national deficit.
The weather event we had over the past 2 days really didn't seem to significantly impact the climbs, other than the fact that it wasn't cold at all for about 36 hours. That said, it was chilly Wednesday night and it's really going to be cold for the weekend. My guess is that things will be quite good, but likely very hard and somewhat brittle. In addition there is a LOT of very heavy snow out there folks. Climbs like Cinema, Shoestring and really anything where there is a snow-loading aspect should be avoided at least for several days. And since it's going to be in single digits at least overnight the next few days, protect early and often.
Huntington Ravine
avalanche danger
Repentance
nobody's doing it!
Standard Route
good
Dracula
good




Up on one of the Mount Washington Valley's finest crags and want to know what that climb you're looking at is? Or maybe you're on your way up from Boston and want to check out the Ice Report for your upcoming weekend plans. Or more likely, you're at work just want to daydream about your next adventure. Well if you have a smart phone handy, you can get to NEClimbs from anywhere you have cell service. While it doesn't offer every single feature of the site and it's not an "app", in mobile form, it does do a whole lot and is very useful. Here is the live link to the mobile version of NEClimbs:

http://www.neclimbs.com/mobile

Check it out and if you have issues on your specific phone, please feel free to let me know.


Join us and LIKE us on Facebook. I'll try and post some interesting pix every Thursday and the latest Ice Report in the season, tho certainly not the whole Report. Here's where you can check it out:

http://www.facebook.com/NEClimbs/



Have fun and climb safe,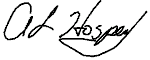 Al Hospers
The White Mountain Report
North Conway, New Hampshire
---
From Everest Base Camp, you can walk four hours and you're lounging on grass, drinking beer with trekkers. K2 stands absolutely on its own. The approach is hard. The base camp feels like the moon. The mountain itself looks utterly impregnable, and there's no easy way up the thing. And all this hits you between the eyes when you see it for the first time. It's like that famous Munch painting. You know the one—The Scream? Except, of course, you're the one doing the screaming.
Jim Curran