Like reading the White Mountain Report every week? Why not get it delivered to your e-mailbox every Thursday? All you have to do is subscribe. It's fast, painless, and best of all it doesn't cost you a dime!
CLICK HERE...
November 17, 2005
Hi Folks,
The current interest in the state-o-the-ice up here in the north country really reminds me of those family trips we took as kids before the days of DVD and CD players. My sister and I were ensconced in the back seat, surrounded by small mounds of books and toys. On short trips, around an hour or so, we were pretty much self-amusing. Past the 2 hour mark we began to annoy each other, generally staying away from directly pestering mom and dad. But, as the trip dragged out, we got more and more antsy, culminating in chants from the back seat as we came up on each highway exit,
"Are we there yet, daddy?"
Well we're all on the road to ice season 2005, and the trip is starting to drag out a bit. By this time last year Pinnacle had been done a number of times, even by me, and the Dike and Hassig's as well. This year, and no real surprise here, it's different. Why no surprise? Because in actuality this year is a lot more like most other years. The ice typically doesn't really come in until around Thanksgiving or after. Our record setting dump of snow a few weeks ago got everyone all hot & bothered, but didn't do the job. Heck, it couldn't. The ground isn't even frozen yet for heaven's sake!
This week we had 2 bouts of rain. .6+ on Tuesday, .7+ on Wednesday, and another .21 already today - tho it's not currently raining here in the Valley. This has had a significant impact on the snowpack on Mt. Washington and vicinity. When not obscured it's pretty obvious that a lot of the snow up there is gone, at least for now.
For those interested, the river is quite high. It has gone from 4' at the gage on the Saco near Conway, to almost 8' right now.
USGS Real-Time Water Data for USGS 01064500 SACO RIVER NEAR CONWAY, NH
So when I get all those emails asking about whether this or that is IN yet, it conjures up the sounds of my sister & I pestering my dad. Of course in the context of this discussion I hear it as,
"Is it ICE yet daddy?"
And I say pretty much the same thing that dad used to say to us.
"Hang on boys and girls. We'll be there soon enough."
P.S. Next Thursday is Thanksgiving - WOW. It seems so soon this year. Guess that's due to the warmer weather. I'll be putting out the Report as usual, but as many of you get it at work I'm taking this time to wish you & yours a HAPPY TURKEY DAY.
Pinnacle Expedition Rope:
There's been a humorous thread on NEClimbs about a fixed line on the first pitch of Pinnacle Gully that was left behind when an early-season climber quite smartly bailed. Mike Tanana was up there (wishin' & hopin') on Monday and sent me a couple of pictures of the ravine conditions. One is on the home page this week, but you can't see the rope all that well. Here's a shot that shows it a lot clearer. I'm also including another he took of Central Gully.
He made these comments;
"All the ice was baked and falling off the cliff. When we saw Pinnacle was a waterfall, we thought of maybe heading up Central, but while we were in the fan the ice bulge on Central fell off and shattered into 100 bowling ball sized pieces that exploded all over the fan."
Thanks Mike. Once again ladies and gentlemen, making the point that it's just not ready yet! Stay tuned...
Save The View:
Everywhere I look, developments seem to be springing up. Here in North Conway I figure it's just a matter of time before it spreads to the top of Whitehorse Ledge. An Arizona developer, who apparently happens to also be a climber, wants to build homes on the rim of the New River Gorge in West Virginia. The homes would be directly across from Junkyard Wall and Bubba City. People have until Nov. 17 - THAT'S TODAY FOLKS - to express their opinion over this.
http://www.newriverclimbing.org
If you have an opinion, go to the web site above and speak up.
Fundraiser Wrap-Up:
We've finally pretty-much finished "Fundraiser Month" at NEClimbs and The White Mountain Report and I'm certain that all of you are happy about that. <grin> The RAFFLE DRAWING will be held on Monday, November 21st to give folks mailing in donations time to get their letters delivered. All winners will be notified via email and/or announced in next week's White Mountain Report and on line. Your donation must be received via mail or PayPal ON OR BEFORE November 20, 2005 to be entered. Remember, you MUST make a donation to enter the raffle! There are 15 very cool prizes, including a 60 meter 8 mm Sterling Rope tag-line, a Petzl headlamp and lots more.
I want to sincerely thank everyone who sent a donation to support NEClimbs and Report. 154 individuals felt that NEClimbs and the White Mountain Report provides a service worth contributing to. Considering that 10 days ago there were only 56 donors, that's pretty amazing! This beat my minimum desired donor base of 150 individual donations. That is absolutely wonderful. Without your support this couldn't go on, and I really appreciate EACH AND EVERY contribution.
I want to repeat that I am always open to your ideas. If there is something that you would like to see on NEClimbs, just drop me a line or post a note in the Forum. I'm always interested in suggestions, criticisms and even offers of help. <grin> My email address is at the bottom of every Report.
A few of you, 4 all total, have experienced problems making your donation using PayPal. Every time I have made a test donation, on both Mac & Windows using all the normal browsers, I have not had a problem. As best I can tell this seems to take place when folks attempt to do it from work while behind a corporate firewall. If you have a problem like that, please try again from your home computer. In general PayPal is easy & painless and you can use any credit card. And remember, you DON"T need to have a PayPal account to use this service. Use this link -
http://www.neclimbs.com/index.php?PageName=donation_fundraiser
The Contributors' Donations List is update and contains the names of all of those individuals and organizations who have contributed as a part of the 2005/2006 fundraiser. You can see it here:
http://www.neclimbs.com/index.php?PageName=donation_list
IS YOUR NAME ON THE LIST?
Thanks again for helping keep the White Mountain Report and NEClimbs available and growing.
Al Hospers
Quick Note About Subscribing To The Email Report:
I have been noticing some bounce-backs from subscribers that are different from the typical bad email addresses. Apparently some people are employing a new method of combating SPAM that requires that anyone sending email to them be pre-registered with some service. The bounce-back says that in order for them to get any email, I have to click on a link and fill out a form.

I don't manage the database of email addresses and I don't personally send out the email report every week. I write it, and paste it into a program that I wrote that automatically grabs the mailing database off the web and then sends it out to you. It's pretty much a bulk-process. If you sign up for the Report and you have a firewall or SPAM blocking program enabled, you should put the Report email address in your exception list, or have it go to a Hotmail or Yahoo address. That way you will be assured of getting your newsletter each week. Registering my email address with your service so you can get the Report simply isn't going to happen - sorry.

MRS Winter Meeting:
We had our annual winter Mountain Rescue Service meeting on Tuesday night. Pretty uneventful, but there were a couple of interesting things to note.

1) As best as we all know there was only a single rescue this summer in the Valley! That was the one I was personally involved in on Whitehorse and that was detailed here. That's pretty amazing & a real good thing.

2) Chris Joosen, Mt. Washington USDA Forest Service Snow Ranger, brought in a list of really great weather & condition links for Mt. Washington & the area. I'm going to add these to the NEClimbs weather page, but I thought you would like to get them first. While most are on the NOAA site, a couple are from Mt. Washington Observatory (mountwashington.org). Definitely check out the Auto Road Vertical Temperature Profile. 7 separate temperature readings from equipment placed along the Auto Road. BTW - NOAA has really made some updates to their pages and are offering tons of information for those who are sufficiently motivated to take advantage of them. If you poke around you may be amazed with what you find.

Check out the Area Forecast Matrix and the Experimental Forecast Images
http://www.erh.noaa.gov/gyx/

Text Forecast for this area.
http://weather.noaa.gov/pub/data/forecasts/zone/nh/nhz004.txt

Hazardous weather outlook (link is long & will break.)
http://www.erh.noaa.gov/wwamap/wwatxtget.php?cwa=gyx&wwa=hazardous%20weather%20outlook

Higher Summit Forecast for Northern NH - posted between 2-4 AM daily
http://www.erh.noaa.gov/er/box/fcsts/PWMRECGYX.html

Hourly Stats for Mt. Washington (past 24 hours)
http://weather.noaa.gov/weather/current/KMWN.html

Auto Road Vertical Temperature Profile
http://www.mountwashington.org/weather/arvtp/

48 Hour Summit Forecasts
http://www.mountwashington.org/weather/mountains.html

Special thanks to Chris for pointing me to this great resource.

Enjoy...




Up on one of the Mount Washington Valley's finest crags and want to know what that climb you're looking at is? Or maybe you're on your way up from Boston and want to check out the Ice Report for your upcoming weekend plans. Or more likely, you're at work just want to daydream about your next adventure. Well if you have a smart phone handy, you can get to NEClimbs from anywhere you have cell service. While it doesn't offer every single feature of the site and it's not an "app", in mobile form, it does do a whole lot and is very useful. Here is the live link to the mobile version of NEClimbs:

http://www.neclimbs.com/mobile

Check it out and if you have issues on your specific phone, please feel free to let me know.


Join us and LIKE us on Facebook. I'll try and post some interesting pix every Thursday and the latest Ice Report in the season, tho certainly not the whole Report. Here's where you can check it out:

http://www.facebook.com/NEClimbs/



Have fun and climb safe,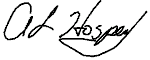 Al Hospers
The White Mountain Report
North Conway, New Hampshire
---
Hey, look, don't worry too much about me
Rob Hall