Like reading the White Mountain Report every week? Why not get it delivered to your e-mailbox every Thursday? All you have to do is subscribe. It's fast, painless, and best of all it doesn't cost you a dime!
CLICK HERE...

March 16, 2006

Hi Folks,

I rode up in the Notch on Wednesday morning to get a head start on pictures, but it was pretty much full-on conditions so I couldn't even see the climbs from the road. Traffic was slowed to a crawl from about Texaco all the way to the Highland Center. Even the down-staters in their SUV's with the skis on top were going slow. It was quite something. What was even more impressive was the contrast between the almost total lack of snow here in the Valley, and just how much snow there was up in Bretton Woods and over into Vermont. Well somebody had to be getting it, 'cause we sure weren't.

Even from the tracks there was no way to take a meaningful picture so I had to get up there again this morning. Although it was windy and there was some blowing snow this AM, I was able to see almost everything & get the pics that I needed. Amazingly enough a lot of the ice hung in through 24 hours of rain, equaling about 1 inch, and 2 very warm days - one almost reaching 60! Many of the climbs are doing OK and I would be surprised if we didn't hang in there until close to the end of the month.

Old Man Winter has certainly thrown us some real change-ups this season. In spite of that I think that it's been generally OK. I've managed to get in most, if not all of the climbs that I wanted to do this year. We have even had one thaw that saw the fully formed pillars on Pegasus fall completely down! I never thought that it would have come back as well as it has. I don't know if this is due to global warming or what, but things have certainly been changing over the past several years. If nothing else the jet stream has shifted to the south, giving areas that could care less about the snowfall accumulation, massive dumps. I'm sure that the area ski resorts are happy that snowmaking technology has risen to the occasion. Hmmm... Is there something like that that we could to to help the ice climbing conditions? Any environmental engineers out there?



I know, I know there are some folks who will say that this or that climb is still IN, but believe me there really is no safe ice in the lower elevation now, so the rating has been dropped to a 1. This indicates that the only ice is in the higher terrain now. And in fact, other than climbs that have some significant part of them in the shade, like Pinnacle, everything else should be considered suspect. That said the skiing is supposedly amazing right now so grab it while you can. Starting next week we will move fully into rock season and will switch to BugCON ratings.
Huntington Ravine
many options... beware avalanches
Repentance
OUT
Standard Route
OUT
Dracula
OUT


My dance/funk band SoundsClever is playing at the Wildcat Tavern on this Friday night from 8:30 to 12. This is a great alternative to the normal St. Patrick's Day Irish music that you will find pretty much everywhere else in the Valley. Hey, you can dance to it! There is no cover charge, the food is great, the drinks ample and I think that you will definitely like the music.

Hope to see you there...



Up on one of the Mount Washington Valley's finest crags and want to know what that climb you're looking at is? Or maybe you're on your way up from Boston and want to check out the Ice Report for your upcoming weekend plans. Or more likely, you're at work just want to daydream about your next adventure. Well if you have a smart phone handy, you can get to NEClimbs from anywhere you have cell service. While it doesn't offer every single feature of the site and it's not an "app", in mobile form, it does do a whole lot and is very useful. Here is the live link to the mobile version of NEClimbs:

http://www.neclimbs.com/mobile

Check it out and if you have issues on your specific phone, please feel free to let me know.


Join us and LIKE us on Facebook. I'll try and post some interesting pix every Thursday and the latest Ice Report in the season, tho certainly not the whole Report. Here's where you can check it out:

http://www.facebook.com/NEClimbs/



Have fun and climb safe,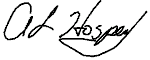 Al Hospers
The White Mountain Report
North Conway, New Hampshire
---
If you got the f****n' spirit you rock, if you don't.....you're a sport climber
Leonard Coyne