Like reading the White Mountain Report every week? Why not get it delivered to your e-mailbox every Thursday? All you have to do is subscribe. It's fast, painless, and best of all it doesn't cost you a dime!
CLICK HERE...

August 17, 2006

Hi Folks,

Thank god climbing gear hasn't quite reached the point where it's as complex as software. What if we had a Patch Thursday from all the gear companies, just like Microsoft does for their operating systems? Sheesh... That said I have seen a somewhat surprising (to me) number of recall notices come through the CPSC notices (Consumer Products Safety Council) about climbing gear over the past 12 months. The Aliens cam problem in January, Trango Max Cam recall in March and now a BD harness recall. Is this a trend? Is it more or less than in the past? Does outdoor gear, like the latest version of Internet Explorer, get released with bugs? Inquiring minds want to know?

Mind you I'm not at all saying that I know the answers to those questions. I'm just bringing up the issue 'cause I'm on the CPSC mailing list and I get all these notifications of product recalls for the outdoor industry. That includes climbing, kayaking, cycling, skiing, snowboarding and all sorts of other outdoor sports gear. I would say that there are 1-3 climbing-related items that come up per year. Over the past 12 months there have been more related to cycling than climbing. From one standpoint you could easily say that's not a lot. Still, if you are one of those wearing a potentially defective harness it's small consolation, is it?

I mentioned this to someone in the outdoor industry recently. They pointed out that the cycling related recalled items pose just as much of a potential danger for user injury as the climbing ones and I agreed. A recent recall of 2,700 bikes by Specialized was for carbon fiber stems that could fail. I certainly wouldn't want that to happen while I was flying down Crawford Notch at 50 MPH, would you? The widely disseminated video of what happened to pro cyclist George Hincapie when his bars broke at a much slower speed was not pretty.

We all have enough to think about when we are climbing. We don't need to be background processing wondering if the axle on our shiny new cam we just shoved into that crack is going to fail if we take a fall, or if the wrist loop on our ice axe is going to break when we hang on it on that Grade 5+ pillar! That would make climbing a lot more dicey, at least for me. Still, I don't believe that I have heard of any actual incidents, fatal or otherwise, that have taken place due to the failure of a recalled climbing device. That's not the case with cars or even baby cribs! I personally believe that the gear manufacturers do an overall excellent job of manufacturing gear that is solid and reliable. (But then I'm a guy who doesn't believe that Floyd took drugs in the TDF either!) In 30 years of climbing I don't remember ever having a piece of gear fail. I have spoken to people who have, but it hasn't happened to me.

Obviously it would be great if there were never any problems. However with all the stuff that's going out the door, that is not likely to take place. The main thing I would like to see is a broadening of the recall process. I only heard about the BD harness recall (listed below) through the CPSC announcement. The same for the Aliens cam recall. For the Trango Max Cam recall I actually got an email and personal phone call from Trango head guy Malcom Daley, giving me a heads up and urging me to make an announcement to our local climbing community. Needless to say I got right on it. Now I couldn't expect to get a call from the head of BD about these harnesses, but there certainly could be better a better spread of information via the grassroots. Obviously there are tons of national and regional climbing sites out there on the web that help spread the word about gear, good and bad. Utilizing us to get the word out about things like this is only to the good of the climbing community. Come on manufacturers, take advantage of us. This is one time it's OK.



It's been a wonderful ice season, but Spring is officially here folks. Thus the sun is strong so it's warm during the day, but it's cold at night. And of course that means that climbs in the full sun are crap, but anything in the shade can still be good and maybe even building a bit. Sure, Standard Route is still massive, but the ice isn't all that good IMO. I was up there today and thought the ice above the cave was punky! Climbs in the reflector oven that is the Amphitheater are a mess now and honestly in my mind it's not a smart place to be. We're entering a time when the best climbing will be up high in the Ravine. And of course the longer days make it a great time to be up there. From here on out I'm only going to be posting pictures of things I think are in climbable shape, and that's a dwindling supply.
Huntington Ravine
IN mostly
Repentance
OUT
Standard Route
climbable, but getting punky
Dracula
IN - bring your snorkle


The U.S. Consumer Product Safety Commission, in cooperation with Black Diamond, today announced a voluntary recall of the following consumer product. Consumers should stop using recalled products immediately unless otherwise instructed.

Name of Product: Speed Buckle Harnesses
Units: About 18,000
Distributor: Black Diamond Equipment Ltd., of Salt Lake City, Utah

Hazard: The harness could be threaded incorrectly. If threaded incorrectly, the webbing will easily slip when loaded. Incorrectly threaded buckles can loosen, which could cause climbers to slip out of the harness and fall.

Incidents/Injuries: None reported

Description and Models: These Speed Buckle Harnesses were sold under the following model names: Gym Speed, Focus Speed, Momentum Speed, Vario Speed and Wiz Kid. The names can be found on a tag sewn inside the waist belt of the harnesses. The harnesses are various colors and were sold individually. Only Black Diamond Equipment Speed Buckle Harnesses with incorrectly threaded buckles are included in this recall.

Sold at: Rock climbing and mountaineering specialty shops nationwide from December 2005 through July 2006 for between $40 and $75.

Manufactured In: Philippines

Remedy: Consumers should immediately stop using recalled harnesses and contact the firm for a free replacement harness.

Consumer Contact: For more information, call Black Diamond Equipment collect at (801) 278-5533 between 8 a.m. and 5 p.m. MT Monday through Friday, or visit the firm's Web site at www.blackdiamondequipment.com/


"New Hampshire Trad Climbing in the 60's and 70's"

Joe is helping kick off the opening reception for the RI EMS Climbing School Satellite now based at the Garden City, Cranston, RI EMS store. H'ouderves served, Giveaways, and you can meet Joe and Karen Cote live and in-person.

Aug 24th @ 6pm
Garden City EMS Store, Cranston RI

Contact Jen Reed RN AMGA-TRSM
EMS Climbing Guide
lilleth@cox.net


Up on one of the Mount Washington Valley's finest crags and want to know what that climb you're looking at is? Or maybe you're on your way up from Boston and want to check out the Ice Report for your upcoming weekend plans. Or more likely, you're at work just want to daydream about your next adventure. Well if you have a smart phone handy, you can get to NEClimbs from anywhere you have cell service. While it doesn't offer every single feature of the site and it's not an "app", in mobile form, it does do a whole lot and is very useful. Here is the live link to the mobile version of NEClimbs:

http://www.neclimbs.com/mobile

Check it out and if you have issues on your specific phone, please feel free to let me know.


Join us and LIKE us on Facebook. I'll try and post some interesting pix every Thursday and the latest Ice Report in the season, tho certainly not the whole Report. Here's where you can check it out:

http://www.facebook.com/NEClimbs/



Have fun and climb safe,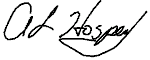 Al Hospers
The White Mountain Report
North Conway, New Hampshire
---
There was no alternative
Chris Jones, North Twin, North Face