Like reading the White Mountain Report every week? Why not get it delivered to your e-mailbox every Thursday? All you have to do is subscribe. It's fast, painless, and best of all it doesn't cost you a dime!
CLICK HERE...

November 2, 2006

Hi Folks,

Jim Hewett, Skinner's partner, made this statement regarding the state of Todd's harness - "It was actually very worn," Hewett said. "I'd noted it a few days before, and he was aware it was something to be concerned about."

Kolin Powick, Black Diamond's Quality Assurance Manager, has a blog on the BD site where he discusses climbing and climbing gear. He has some insightful observations about harness and the strength of belay loops, including the results of some tests he made on belay loops. It is well worth taking the time to read.

An interview with Paul Piana was on NPR a few days ago. In the course of the interview Paul confirms the belay loop breaking and its worn state.

NPR interview with Paul Piana

The National Park Service has been investigating and posted an analysis on their web site here:

National Park Service short analysis

In the NPS analysis it is noted that "Skinner was aware that the belay loop on his harness was in a weakened condition prior to the climb, and that they had talked about its poor condition three days earlier." In addition in the course of the NPR interview Piana points out that regarding the incident, "It was equipment failure, but it was also Todd's failure in continuing to use it."

I have not read exactly which harness from which manufacturer Todd was using. It is really immaterial as the particular harness was known to have wear problems. Regardless of whose failure it was, it is a wake up call for all of us to check our gear before we go up and take nothing for granted. The cost of a new harness is NOTHING compared to the possibility of loosing your life!

One other thing... Richard Parker pointed out that Todd leaves a wife and 3 small children ( a son and 2 daughters, all under 7). A memorial fund has been established for the children. Contributions should go to:

Skinner Memorial Fund
c/o Atlantic City Federal Credit Union
704 W. Main Street
Lander, Wy 82520

I am sure that any and all contributions will be appreciated.


We have reached a total of 70 individual and 4 Corporate Sponsors (2 more are promised) for the fundraiser. The support and generosity of each contributor is deeply appreciated. That said, last year there were a total of 195 individual donations! Quite a difference. It's important to note that at this time there are not enough donations to cover the $2,500 cost of the new webcam which I have paid for out-of-pocket, much less that and the overall maintenance costs! YIKES...

With less than 2 weeks in the Fundraiser, I hope that you will take a minute out of your busy day to make your contribution. Without your support it's impossible to justify the expense and time involved. You must be well aware of how time consuming managing this site is. Putting together the latest ice and rock conditions, reporting on area events and people consumes over 10 hours every week, more during Ice Season.

My requested minimal donation of $20 is minimal in exchange for all the great information provided every week. As usual to make it more enticing we're offering even more. Make your $20 contribution and be automatically entered in a raffle for some GREAT prizes like:

Black Diamond Super 8 ATC
Patagonia men's Super Guide Jacket, in Ivy, Size large
3' Coyote Snow Picket
Komperdell Avalanche Probe
"The Villain, A Portrait of Don Whillans" by Jim Perrin
Robert Frost's acclaimed climbing video, "Auto Road"
"An Ice Climbers Guide to Northern New England" by Lewis & Wilcox
Tim Kemple's "New England Bouldering" guidebook
Accidents In North American Mountaineering 2006
3 plastic water bottles from Backcountry.com
"Boston Rocks" 2nd Edition guidebook
"Ways To The Sky" a history of North American mountaineering

More prizes will be added over the next 2 weeks. We are planning on holding the drawing on November 13th, 2007. Winners will be notified in the Report. Your donation must be received before November 12, 2007 to be entered. Support NEClimbs, and get a chance to win a useful prize. How much better does it get than that?

DON'T wait to make your contribution or assume that someone else will pick up the slack. You signed up to be included on this mailing list! You log into the Forum to see what's the latest rant & rave. You read it every week! SUPPORT NEClimbs and The White Mountain Report by sending your check or money order for at least $20 today, or make your contribution ON LINE via PayPal. It's easy & painless and you can use your credit card. Remember, you DON"T need to have a PayPal account to use this service. Simply click the link below to make your donation...

Make A Donation Now

Keep the White Mountain Report and NEClimbs growing and evolving. We'll appreciate whatever you can do. Make out your check or money order to NEClimbs and send it to:

NEClimbs
92 Bow Lane
North Conway, NH 03860

The Donations list is now up. It contains the names of all of those who have contributed as a part of this 2006/2007 fundraiser. Make sure that YOUR NAME gets on the list.

I sincerely appreciate your support,

Al Hospers



It's been a wonderful ice season, but Spring is officially here folks. Thus the sun is strong so it's warm during the day, but it's cold at night. And of course that means that climbs in the full sun are crap, but anything in the shade can still be good and maybe even building a bit. Sure, Standard Route is still massive, but the ice isn't all that good IMO. I was up there today and thought the ice above the cave was punky! Climbs in the reflector oven that is the Amphitheater are a mess now and honestly in my mind it's not a smart place to be. We're entering a time when the best climbing will be up high in the Ravine. And of course the longer days make it a great time to be up there. From here on out I'm only going to be posting pictures of things I think are in climbable shape, and that's a dwindling supply.
Huntington Ravine
IN mostly
Repentance
OUT
Standard Route
climbable, but getting punky
Dracula
IN - bring your snorkle


I've been hearing tales of ice in the Ravines, Smugs and even a sighting of ice at Frankenstein. I get an email from a friend who described a drive through Crawford Notch in near-blizzard conditions last week. I've seen the pics of Smugs and Pinnacle and while not IN, they certainly were climbable for a certain party. While they are not for the majority of us, the fact that they were done is a definite sign of things to come.

I took a ride up to Crawford Notch this afternoon to see how things were coming along. Even with extensive use of my binoculars and telephoto lens I was unable to find anything remotely considered climbable, but it's obvious that winter is on the way. On top of that the ground is saturated and there is water exactly where we want it to be. Here are some pictures:

Standard Route
Dropline
Willeys Slide
Mt. Webster
Mt. Willard
Great Madness
Crawford Notch
Mt. Washington

I'm not ready to start the Ice Report quite yet, but it should be soon. Stay tuned...


The October contest has ended. There are some really nice shots that were submitted. Thanks to everyone who sent them in. We will have the results posted in a day or two. Check on the site for the results.


Up on one of the Mount Washington Valley's finest crags and want to know what that climb you're looking at is? Or maybe you're on your way up from Boston and want to check out the Ice Report for your upcoming weekend plans. Or more likely, you're at work just want to daydream about your next adventure. Well if you have a smart phone handy, you can get to NEClimbs from anywhere you have cell service. While it doesn't offer every single feature of the site and it's not an "app", in mobile form, it does do a whole lot and is very useful. Here is the live link to the mobile version of NEClimbs:

http://www.neclimbs.com/mobile

Check it out and if you have issues on your specific phone, please feel free to let me know.


Join us and LIKE us on Facebook. I'll try and post some interesting pix every Thursday and the latest Ice Report in the season, tho certainly not the whole Report. Here's where you can check it out:

http://www.facebook.com/NEClimbs/



Have fun and climb safe,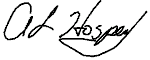 Al Hospers
The White Mountain Report
North Conway, New Hampshire
---
Because it is there.
George Mallory