Like reading the White Mountain Report every week? Why not get it delivered to your e-mailbox every Thursday? All you have to do is subscribe. It's fast, painless, and best of all it doesn't cost you a dime!
CLICK HERE...

February 15, 2007

Hi Folks,

When I woke up this morning the wind was really howling. There were several 30 MPH gusts in a row at about 6:30. I was a bit concerned that I wouldn't be able to get up in the Notch to take pictures. The local schools all were delayed opening for 2 hours, 'till 11, so I decided I better do some snowblowing and clearing here. I had done a pretty good pass at it late yesterday afternoon as the storm was winding down. The driveway was in good shape, scoured by the wind. Unfortunately the front door, breezeway and back entrance had been packed with 4' of the stuff. I had to get out of the house through the garage door. Even the webcam took a hit.

front door
webcam icecicle

Of course the downside of this amount of snow is that it raises the probability of avalanches in all kinds of places. Of course one would expect that they danger would be high up there, and it is. However many other places are just as loaded, and almost as dangerous. At Frankenstein there were avalanche debris at the base of the Trestle Slab and Waterfall on Wednesday. While not huge, they were certainly big enough to have knocked you off your feet and probably covered you, had you been in the wrong place at the wrong time. Both Flume and Silver Cascades are totally full of snow and probably aren't too stable right now. Willey's looked very clear from the road this morning, and that is almost certainly due to a release over the last 24 hours.

I have been halfway up Cinema when there was a small avalanche off to my right that was triggered by a release from the upper tier. Had I been under it I most certainly would have ended up at the bottom of the climb! 2 years ago I was guiding over at the North End of Cathedral in a snowstorm. We were up on the slab just below Thresher when the whole slab we were standing on released. It made a huge WHUMP and swept most of the snow off the slab. Fortunately my 2 clients and I were tied into a tree and didn't get swept away. However it could have been a real disaster.

Wherever you are out climbing over the next several days, keep your attention on the possibility that you are in avalanche terrain. Have fun, but be safe...



The ice is generally still in very good shape. A few climbs (like Bobís Delight) are getting a bit beat up, but overall things are still in very good shape. Hopefully the warmer temps will help things refresh and rebuild for the next few weeks, we need it. Iím going to keep the IceCON at a 5 this week, but I would imagine it will drop to a 4 by next week. Not that itís a bad rating tho. ;-)
Huntington Ravine
many options...
Repentance
upper fat, lower not so much
Standard Route
very good, very fat
Dracula
good


The second phase of the effort to place a pair of rescue caches near main climbing areas on Mt. Pisgah has been completed. Kudos to Dave Powers and the Northeastern Vermont Climber's Alliance for making it happen and to Richard Doucette, from the Boston AMC Mountaineering Committee, for spearheading the efforts. For such a popular area, this is long overdue. Here is Dave's report and some pictures as well:

On Monday Feb 12th four NEVCA volunteers installed a second first aid cache on Mt. Pisgah. The new cache is located alongside The Last Gentleman trail near the bottom of the cliff. The other cache is located on a knoll between Left Tablet and Crazy Diamond. Both Cache boxes are equipped with a stretcher and basic first aid gear. The stretcher and first aid supplies will be in place during the ice climbing season only. Rescue equipment is now accessible within minutes from almost every highly traveled route on Pisgah.

This project has been in the works for two years and is now complete and a total success. It was made possible by people from all over New England. A special thanks goes out to Richard Doucette, Jeff Cambell, Sam Morton, Al Hospers , Northeastern Vermont Climber's Alliance, and all the other people who donated time, money and supplies.

David Powers

one
two
three
four
five


Maine Sport Outfitters is sponsoring and hosting a slide show and talk detailing Webster's landmark Mt. Everest climb and subject of his book: "Snow in the Kingdom, My Storm Years on Everest." Tickets: $8 adults; $5 students available at Maine Sport or at the door. For more info call 207-236-7120


The 10th annual Festiglace in Pont-Rouge is an amazing ice climbing festival that attracts over 7,000 visitors every year. There are competitions, demonstrations, workshops, food, parties and lots more - all in a great location.


Up on one of the Mount Washington Valley's finest crags and want to know what that climb you're looking at is? Or maybe you're on your way up from Boston and want to check out the Ice Report for your upcoming weekend plans. Or more likely, you're at work just want to daydream about your next adventure. Well if you have a smart phone handy, you can get to NEClimbs from anywhere you have cell service. While it doesn't offer every single feature of the site and it's not an "app", in mobile form, it does do a whole lot and is very useful. Here is the live link to the mobile version of NEClimbs:

http://www.neclimbs.com/mobile

Check it out and if you have issues on your specific phone, please feel free to let me know.


Join us and LIKE us on Facebook. I'll try and post some interesting pix every Thursday and the latest Ice Report in the season, tho certainly not the whole Report. Here's where you can check it out:

http://www.facebook.com/NEClimbs/



Have fun and climb safe,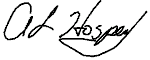 Al Hospers
The White Mountain Report
North Conway, New Hampshire
---
The solitary ascent of the Dru had the immediate effect of expanding the horizons of my ideas about mountaineering. It made me aware of possibilities well in advance of the times, which were characterized by very restricted mothods. This was how the suberb pyramid of K2 surfaced once more in the list of my projects. But I chose K2 as a way for giving concrete form to my new concept of mountaineering: to climb the second highest montain in the world solo, alpine style, and without oxygen.
Walter Bonatti