Like reading the White Mountain Report every week? Why not get it delivered to your e-mailbox every Thursday? All you have to do is subscribe. It's fast, painless, and best of all it doesn't cost you a dime!
CLICK HERE...

June 7, 2007

Hi Folks,

Some weeks there really just isn't all that much to write about and I guess that this is one of them. Can you believe it, a time when I have little to say? It's been a mostly quiet week & I've had to work way too much. Oh well... As I am fond of saying, I only ACT like I'm retired!

The only real news was the major thunderstorm that blew through early Tuesday afternoon. We got almost 1.5 inches of rain in only about 90 minutes! On top of that we had 30-40 MPH gusts that blew down tree branches all over the place. It even hailed. I haven't seen it hail more than a couple of times in 10 years of living here in the Valley, but this time it really came down. Marble sized chunks of ice, falling out of the sky and melting almost instantly in the accompanying rain.

The lightning and thunder made for a spectacular snow. Luckily the power didn't go out. I know a few people who were actually out climbing when the storm started coming through. Hard to believe since it was announced in advance on TV, radio and even in the paper. All I can say is that I was glad I wasn't out there on the Whitehorse Slabs or the like.

There was one lightning bolt that came down just as the rain started that must have landed in the woods right between us & the cliff. The concussion was amazing and the dog was terrified. Reminded me of the storms that used to come across the St. Johns River every afternoon in the summers when I was growing up in Jacksonville, Florida. Pretty amazing displays of the power of nature.


Here is an interesting article about double amputee Jerod Minich. He's New Jersey's version of Hugh Herr. Jerod does routinely travel to North Conway to go climbing. Jerod is planning on accompanying a friend on his 50th birthday quest to climb the Matterhorn. Recently Jerod was featured in a human interest story in the Morris County, NJ Daily Record newspaper. Here is the link to the online article:

DailyRecord.com



It's been a wonderful ice season, but Spring is officially here folks. Thus the sun is strong so it's warm during the day, but it's cold at night. And of course that means that climbs in the full sun are crap, but anything in the shade can still be good and maybe even building a bit. Sure, Standard Route is still massive, but the ice isn't all that good IMO. I was up there today and thought the ice above the cave was punky! Climbs in the reflector oven that is the Amphitheater are a mess now and honestly in my mind it's not a smart place to be. We're entering a time when the best climbing will be up high in the Ravine. And of course the longer days make it a great time to be up there. From here on out I'm only going to be posting pictures of things I think are in climbable shape, and that's a dwindling supply.
Huntington Ravine
IN mostly
Repentance
OUT
Standard Route
climbable, but getting punky
Dracula
IN - bring your snorkle


IMCS and EMS are working together to provide a great weekend for ladies and New England climbers!

JUNE 23rd &24th - NORTH CONWAY, NH

This weekend is designed for women of ALL abilities at a great price. Climb for you first time, learn rock rescue, refine your crack skills, or get on the sharp end!

* Free goodies to our ladies from our sponsors!
* DJ, FREE BEER, and slideshow ($5) for EVERYONE! We want to bring New England climbers together for a really fun night! Yes, FREE BEER for EVERYONE! @ IME 4-7!

Slideshow: Caroline George- on first ascents ice climbing in iceland and first ascents crack climbing in Ethiopia!
Sat. night @ 7:30 next to Flatbread Pizzeria.

* Silent auction filled with goods to help a local women's shelter! * EMS Pancake Breakfast on Sunday! $5 or free to participants! @ Flatbread!

So, everyone come up and ladies sign up to kick-start your climbing summer! It's THE weekend to be up here!

IMCS: 603.356.7064
EMS: 800.310.4504


Anker and partner Leo Houlding plan to retrace George Mallory's route up the mountain's Chinese face, said Ang Tshering Sherpa, president of the Nepal Mountaineering Association. Anker was the leader of a team who found Mallory's body in 1999, 620 meters (2,030 feet) below the summit. Irvine's body has never been found. Anker's plan is to do the climb in replicas of Mallory's and Irvine's original clothes. They also plan to remove the ladders and ropes permanently affixed on the Hillary Step. According to local trekking agency Mountain Experience, Anker's team expects to begin next week. A record number of climbers have been on Everest this year. 514 have reached the summit this season alone.


The bit of extreme weather and cooler temps this week seems to have blown out the bugs, at least for the minute. Temps are warming right back up again & I would expect them to be back out in force by the weekend. Don't put that bug dope away yet.


Up on one of the Mount Washington Valley's finest crags and want to know what that climb you're looking at is? Or maybe you're on your way up from Boston and want to check out the Ice Report for your upcoming weekend plans. Or more likely, you're at work just want to daydream about your next adventure. Well if you have a smart phone handy, you can get to NEClimbs from anywhere you have cell service. While it doesn't offer every single feature of the site and it's not an "app", in mobile form, it does do a whole lot and is very useful. Here is the live link to the mobile version of NEClimbs:

http://www.neclimbs.com/mobile

Check it out and if you have issues on your specific phone, please feel free to let me know.


Join us and LIKE us on Facebook. I'll try and post some interesting pix every Thursday and the latest Ice Report in the season, tho certainly not the whole Report. Here's where you can check it out:

http://www.facebook.com/NEClimbs/



Have fun and climb safe,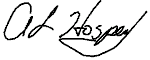 Al Hospers
The White Mountain Report
North Conway, New Hampshire
---
It's not getting to the top that counts, it's the way you do it.
Geoffery Winthrop Young