Like reading the White Mountain Report every week? Why not get it delivered to your e-mailbox every Thursday? All you have to do is subscribe. It's fast, painless, and best of all it doesn't cost you a dime!
CLICK HERE...

October 18, 2007

Hi Folks,

Wee doggies, you people just keep putting up new routes and sending them in to me. Lately there have been routes in interesting places like Mt. Huntington off the Kanc, Attitash Crag next to the Saco by the ski resort, and other cool places. I've spent several hours over the last week or so getting them formatted and into the NEClimbs web site. Most of the climbs that have been sent are now up, tho not all the pictures - sorry, and available in the Routes database. Thanks to everyone who has sent me stuff. Currently there are 376 rock routes from 26 areas and 120 ice routes from 15 areas on NEClimbs!

If you are out there putting up a new route, it might be worthwhile to check out the database to see if the line you have been scoping hasn't already been done. While it doesn't have everything, between the Webster guide and this database it covers most stuff in the Mt. Washington Valley area. That is with the exception of Sundown, which I haven't made any attempt to deal with yet, and Mt Hedgehog, and Crag Y, and... Well you get the picture. It's a pretty big job trying to catalog all this stuff.



Temps have been dropping all day Friday. It went from 44 at 5 AM, to 28 at 2:15 PM! The cold and the water we have in the system now should really stabilize things, assuredly allowing the ice to build again. In a way this is similar to March conditions where the warm days and chilly nights simply serve to fatten things up.
Huntington Ravine
good, check the avalanche danger
Repentance
not yet
Standard Route
still good
Dracula
IN, both sides good

So along those lines, I have to ask. What do you think about a new guidebook? While there are quite a number of guides out there for the area, they are either old (like the Webster and Handren books) or only address a small portion of the area's routes (like the Falcon or Mountaineer's books). Would a new guidebook be appreciated? Would people buy it? would it be best to do a Select guide, or attempt another full coverage book - if it were really possible. I've set up a topic in the General Climbing section on the NEClimbs forum for your comments. I would appreciate your input.


Dave C, a friend from Boston mentioned that there is another more local guy, near Rumney, doing sharpening of ice screws. He is located not far from I-93, off of NH 175, his saw sharpening sign is pretty obvious at a big zig-zag in the road halfway between I-93 exits 27 & 28 (just north of the Rumney exit.

Kenneth H Smith
685 NH Rt 175
Campton, NH 03223

According to Dave, "He sharpened 13 of my "ice augers" for $20. And, he is real New Hampshire, which is harder and harder to find underneath the Walmart New Hampshire." Another Dave also gave Kenneth's work kudos, so if you try him please let me know how it works out.


Other than a few tiny little bugs I haven't seen anything. Probably has to do with the couple of hard-freezes we've had over the past couple of days. Let's hope it's actually over for the season.


Up on one of the Mount Washington Valley's finest crags and want to know what that climb you're looking at is? Or maybe you're on your way up from Boston and want to check out the Ice Report for your upcoming weekend plans. Or more likely, you're at work just want to daydream about your next adventure. Well if you have a smart phone handy, you can get to NEClimbs from anywhere you have cell service. While it doesn't offer every single feature of the site and it's not an "app", in mobile form, it does do a whole lot and is very useful. Here is the live link to the mobile version of NEClimbs:

http://www.neclimbs.com/mobile

Check it out and if you have issues on your specific phone, please feel free to let me know.


Join us and LIKE us on Facebook. I'll try and post some interesting pix every Thursday and the latest Ice Report in the season, tho certainly not the whole Report. Here's where you can check it out:

http://www.facebook.com/NEClimbs/



Have fun and climb safe,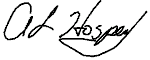 Al Hospers
The White Mountain Report
North Conway, New Hampshire
---
I find that rock climbing is the finest, most healthiest sport in the whole world. It is much healthier than most; look at baseball, where 10,000 sit on their ass to watch a handful of players
John Salathé