Like reading the White Mountain Report every week? Why not get it delivered to your e-mailbox every Thursday? All you have to do is subscribe. It's fast, painless, and best of all it doesn't cost you a dime!
CLICK HERE...

December 27, 2007

Hi Folks,

Ever noticed how quiet it is after a snowfall? The soft fluffy stuff just soaks up the sound. In a world that's filled with the clicks, beeps, honks and roars that permeate our everyday existence, it is wonderful to enjoy the silence. It's perhaps a little surprising that someone like me, who spends so much of his time in an environment so constantly filled with sound, would relish it's absence. Yet I really look forward to my time outside this time of year, in part just for this reason.

So, it was particularly entertaining to run into a local climber at the Wildcat last Saturday night were I was playing with my friend Tony Sarno's blues band. The crux of this conversation taking place right after a particularly energetic set of blues is perhaps at least somewhat appropriate. After exchanging the obligatory greetings of the holiday, the conversation degenerated as one would expect to the state of the ice, what's IN or OUT, and the latest and greatest gear. In the course of discussing the latter, he brought up the fact that most gear these days makes noise. The clatter of flexible crampons with every kick, the clank of the metal adjustment buckle against a tool handle with every swing, not to mention the almost constant tinkle of ice screws and carabiners that take place with every movement. it's a veritable cacophony of sound, and while not altogether unpleasant, it can often obscure the more subtle and often highly informative sounds that are a part of the ice climbing process. The snick of the perfect tool placement, the thunk of the crampon into the ice below you, the squeak of a screw being twisted into hard ice, or perhaps more helpful the high pitched sounds generated as a web of cracks appear where you placed your tool just before it turns to a dinner plate! Needless to say, very informative stuff.

Now in full disclosure I should admit that climber is a rep for a gear company, and some of this conversation was aimed at pointing out the advantages of some new gear that one of his companies was bringing out. Regardless, his points were very well made. I guided on Sunday and right off the bat I noticed what he was talking about. My gear was really loud. So much so that when I went home I went looked over my tools and taped things up so they wouldn't make any noise and even wrapped some gaffer's tape on my old crampons. I guided the next day and was surprised that it made a significant difference. I felt that the added sense was really useful in almost every situation. I know it's a little thing, but check it out. Quiet is a good thing, savor it.



Last week there was almost nothing worth climbing except for the North End of Cathedral, some stuff on Mt Willard and a few scrappy obscure climbs here & there. It's a bit better this week, and maybe there is some shine to the late-season-ice tunnel. The big climbs have even been building somewhat. especially in the shade. The Frankenstein Amphitheater is still a wreck, but Standard and Dracula are looking fairly good. Tho the left side of Willard is not back, there are lots of options on the right-hand side.
Huntington Ravine
AVALANCHE
Repentance
OUT
Standard Route
OK
Dracula
OK


BTW if you are in town pre-New Year's weekend or New Year's iteslf drop by the WIldcat Tavern in Jackson. I'm playing there with my friend Tony Sarno. It's a great blues and rock band. Tony is a superb guitarist and singer and we do a mix of originals, classic blues & rock tunes. The food are good and the beer is cold. There's even a special on Tuckerman's Ale. If you come by be sure to say hi. I'm the old guy playing bass.


Up on one of the Mount Washington Valley's finest crags and want to know what that climb you're looking at is? Or maybe you're on your way up from Boston and want to check out the Ice Report for your upcoming weekend plans. Or more likely, you're at work just want to daydream about your next adventure. Well if you have a smart phone handy, you can get to NEClimbs from anywhere you have cell service. While it doesn't offer every single feature of the site and it's not an "app", in mobile form, it does do a whole lot and is very useful. Here is the live link to the mobile version of NEClimbs:

http://www.neclimbs.com/mobile

Check it out and if you have issues on your specific phone, please feel free to let me know.


Join us and LIKE us on Facebook. I'll try and post some interesting pix every Thursday and the latest Ice Report in the season, tho certainly not the whole Report. Here's where you can check it out:

http://www.facebook.com/NEClimbs/



Have fun and climb safe,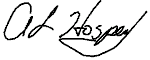 Al Hospers
The White Mountain Report
North Conway, New Hampshire
---
if your going to solo, fall early
Jim Donini