Like reading the White Mountain Report every week? Why not get it delivered to your e-mailbox every Thursday? All you have to do is subscribe. It's fast, painless, and best of all it doesn't cost you a dime!
CLICK HERE...

January 31, 2008

Hi Folks,

Well you can tell that it's the middle of another ice season by the fact that it's time for the annual Mount Washington Ice Festival (Feb 7-10). Hard to believe, but this is the 15th year that International Mountain Equipment and the International Mountain Climbing School has put on Ice Fest. As usual, Ice Fest is a fun filled weekend of climbing, clinics, gear demos, slideshows and parties. If you are a regular attendee or first-timer, you owe it to yourself to make Ice Fest a part of this winter's activities.

I've been going to Ice Fest since 1996, before my wife and I even moved up here. While I didn't take any of the clinics at first, over time I have participated in a number of them. My favorite was a year when Alex Lowe, Barry Blanchard and Mark Wilford were all here. I took a clinic from Mark that was being given at the Flume. For whatever reason all 3 of them ended up at the Flume that Saturday. All the students were wandering around between sessions, watching what was going on. Mark put up a rope on a very thin face and we worked on thin ice technique for two solid hours. His comments about "tap-tap" not "thunk-thunk" have stuck with me to this day. Watching Barry muscle through an overhanging mixed section was very instructive. But the pinnacle of the day was watching Alex climb a verglass face with no gear in a phenomenal display of control and focus.

Clinics like this can be hugely valuable on so many levels. Not only can you get to see masters like these up close, you also get to have direct interaction with them. They watch you climb, evaluate your technique and make specific recommendations to you that often can have a major impact on your climbing. In my clinic with Wilford, his demonstration of climbing straight armed and using the monkey hang has stuck with me to this day and I've used that technique or some modification of it on every hard climb I've done since.

Watching Steve House climbing Dracula at Ice Fest 2004 was just as revelatory, in a different way. He managed to find stances and take no-hands rests in places you couldn't imagine. Seeing him in perfect balance with his hands behind his back in an almost meditative state was amazing. I knew it was possible to relax your way up a climb, but watching him I got a glimmer of understanding of how he could do some of the amazing feats he has accomplished.

If you haven't taken a clinic from someone who is a master, you really owe it to yourself and your climbing to do so. The same goes for clinics on self-rescue, snow and ice anchors, glacier travel and crevasse rescue, etc. This year the featured guides include Max Turgeon, Josh Wharton, and Will Mayo. Each has something unique to share with you, whether in a clinic, slideshow or over a beer at the end of the day. Climbing is much like playing music, you are always learning and absorbing new ideas and information. The Ice Festival is a perfect place and time to do this. You will get a lot of information and inspiration, and you've got another 6 weeks of ice left in the season to practice what you learn. And of course there are free demo gear, inspiring slideshows and an all around great time hanging out with lots of other climbers. For more information check here:
Mount Washington Ice Festival
I hope to see you there...



I'm getting texts, emails, PM's, even psychic telepathy queries. all asking the same thing... Is there going to be ice tomorrow, Sunday, Monday, in 2 weeks. I'm telling everyone the same thing - I have absolutely no idea. It rained most of the day today, Friday. There is a big rain predicted for Saturday night. Even if it gets colder on Sunday, it's not going to be really cold! Therefore it's a total & complete crap shoot!

Is the season over, probably not completely. There will still be reasonable ice in the upper elevations for weeks. Most likely Standard and Dracula will hold on a bit longer. But Dropline fell down today and I wouldn't go anywhere near the Frankenstein Amphitheater. Honestly, I would be very very cautious climbing anything this weekend.
Huntington Ravine
good
Repentance
OUT
Standard Route
possible
Dracula
possible

Here are some additional pics from Thursday's exploration. The normal ones are in this week's full IceReport, on line Friday. Come on up and climb...

Super Goofer
Tripecicle
The Unicorn
Hobbit on Tuesday
Pegasus on Tuesday
The Pilgrimage



Up on one of the Mount Washington Valley's finest crags and want to know what that climb you're looking at is? Or maybe you're on your way up from Boston and want to check out the Ice Report for your upcoming weekend plans. Or more likely, you're at work just want to daydream about your next adventure. Well if you have a smart phone handy, you can get to NEClimbs from anywhere you have cell service. While it doesn't offer every single feature of the site and it's not an "app", in mobile form, it does do a whole lot and is very useful. Here is the live link to the mobile version of NEClimbs:

http://www.neclimbs.com/mobile

Check it out and if you have issues on your specific phone, please feel free to let me know.


Join us and LIKE us on Facebook. I'll try and post some interesting pix every Thursday and the latest Ice Report in the season, tho certainly not the whole Report. Here's where you can check it out:

http://www.facebook.com/NEClimbs/



Have fun and climb safe,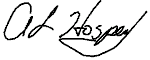 Al Hospers
The White Mountain Report
North Conway, New Hampshire
---
I find that rock climbing is the finest, most healthiest sport in the whole world. It is much healthier than most; look at baseball, where 10,000 sit on their ass to watch a handful of players
John Salathé