Like reading the White Mountain Report every week? Why not get it delivered to your e-mailbox every Thursday? All you have to do is subscribe. It's fast, painless, and best of all it doesn't cost you a dime!
CLICK HERE...

May 29, 2008

Hi Folks,

In case you haven't heard there has been a forest fire over at Rumney. It was on the news Wednesday evening and again this morning. The fire was located above the Main Cliff and on the left side of Orange Crush. Fire officials have said the fire was started by someone on Wednesday and they don't know if it was accidental! "It's still burning deep into the ground because a lot of the rock top has a lot of debris and dust in it, so it's making the mop-up a little bit of concern," said forest ranger Bryan Nowell. According to reports as of the middle of the day today (Thursday) the area is officially closed.

Here are some links to stories and pictures -

WMUR Channel 9

WMUR Channel 9 slideshow

The Union Leader newspaper

Mountain Project web site

In spite of the record snowfall this winter and slow melt, the ground everywhere is very dry and the wind is exacerbating the situation. Although we did have a little rain last Monday afternoon, it had virtually no impact on the amount of water "in the system" and there has been little or no seepage on the cliffs. I was out on the mountain bike on Wednesday afternoon and the trails are dusty with places that are usually pretty muddy this time of year bone dry. When I tilled my garden this morning getting ready for some planting I noticed that the soil was totally dry, as much as 8-10 inches down.

Several years ago there was a forest fire up in the North Moats behind Whitehorse Ledge. It filled the Valley with smoke and was actually quite difficult to put out. For those of us living on the West side of town it was pretty scary. Another one probably a year earlier was up in the Green Hills and was also difficult to put out. And these weren't in a place like Rumney where the cliffs make access even more treacherous!

If you are out in the woods or camping, even in a campground, please be careful with cigarettes and any kind of open flame. Besides being dry the breeze will very quickly fan any open flame and scatter sparks everywhere. Although I want a good climbing weekend as much as anyone, right now I would prefer some rain.



The ice is still pretty good right now, and even great in some places. As long as we don't get a big rain, or week of 50 degree daze, I would guess we should have this plus another week of climbable ice in the shady spots in the lower elevations. That would put us into April 1st, and these daze I would be very surprised if you could climb down here after that. But it's been an interesting season, so I suppose anything is possible.
Huntington Ravine
good
Repentance
OUT
Standard Route
good
Dracula
IN


Extreme Attack 20:20 Pack from Lowe Alpine Normal MSRP: $179.95 - NEClimbs.com MEMBERS PRICE: $116.97

To purchase, visit: http://lowealpine.mwrc.net/en/product.php?product_id=20929

During checkout, enter promo code: lasvip08

1 per member
Price does not include shipping and handling
Quantities are limited
Offer valid while supplies last or through 6/15/08

CLICK HERE See what Alpinist Magazine had to say.

Not sure yet? CLICK HERE to see what YouTube has to say:


For questions about this offer or any other Lowe Alpine Product, please contact: allaccess@lowealpine-usa.com


If anyone has any information about who put up the variation of Sea Of Holes on Whitehorse called "The 5.7 Flake" please let me know. This information is not in either the Webster or Handren guide books. Someone was asking about the historical aspect of this climb & I thought I would inquire among you folks. Thanks...


The blackflies are starting to feast now. Between them and the mosquitoes and ticks, being outside on a calm day without DEET or some kind of bug dope is, shall we say, problematic at best.


Up on one of the Mount Washington Valley's finest crags and want to know what that climb you're looking at is? Or maybe you're on your way up from Boston and want to check out the Ice Report for your upcoming weekend plans. Or more likely, you're at work just want to daydream about your next adventure. Well if you have a smart phone handy, you can get to NEClimbs from anywhere you have cell service. While it doesn't offer every single feature of the site and it's not an "app", in mobile form, it does do a whole lot and is very useful. Here is the live link to the mobile version of NEClimbs:

http://www.neclimbs.com/mobile

Check it out and if you have issues on your specific phone, please feel free to let me know.


Join us and LIKE us on Facebook. I'll try and post some interesting pix every Thursday and the latest Ice Report in the season, tho certainly not the whole Report. Here's where you can check it out:

http://www.facebook.com/NEClimbs/



Have fun and climb safe,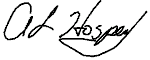 Al Hospers
The White Mountain Report
North Conway, New Hampshire
---
I was damn glad I was with George. He was solid. I told him of my confidence, and he replied that he felt the same way. I might be lousy on 5.10, but he reckoned I had a high survival potential.
Chris Jones