Like reading the White Mountain Report every week? Why not get it delivered to your e-mailbox every Thursday? All you have to do is subscribe. It's fast, painless, and best of all it doesn't cost you a dime!
CLICK HERE...

October 2, 2008

Hi Folks,

I had to drive up to Berlin on family business today so I couldn't get the email version of the Report out on time. Sorry 'bout that. On top of that my sister & her husband were in town all week, just left today, so I didn't get in any climbing at all - not that I could have done much with the rain we've had. That said there isn't much to say about climbing this week, so I'll make this uncharacteristically brief...

Beautiful foliage and unfortunately lousy weather. (Peak in the upper elevations should be at the end of the weekend and in the Valley maybe the middle of next week.) Horrible economic news, pitiful politicians, fortunately yielding entertaining Daily Shows & Colbert Report. Hooray for the Comedy Channel! Hoping for nicer weather & better economy, but feeling doubtful about the latter right now.

A reminder - Next week I start up our 2008/2009 Fund Raiser. It's hard for me to think about asking for money from you folks when money is frankly so hard to come by. However, I do need to find a way to fund this whole thing & thus keep coming back to asking you folks for a part of it. Hopefully you find NEClimbs.com and this White Mountain Report entertaining/informative/useful enough to kick in $20 to help offset the cost & time involved in putting it all together. More on the topic next week.



While the ice is going through a bit of a change, what with the weather being so cold, it's still very good in most places. With the longer days and more intense sunlight we should start to see some refreshing going on, as soon as the temps moderate. Most climbs in the direct sun are starting to see a little water during the day, in spite of the cold. The stuff in the shade that's looking a bit beat up and that in the direct sun is a little pinky. That said, it looks as if this weekend things are going to moderate, so it should be a good one.
BTW I am aware that some of today's pix are of a decidedly poorer quality than we all are used to. This is because my main camera's battery pack died and I had to use my cell phone camera - sorry about that.
Huntington Ravine
many options
Repentance
still hanging in, beat up tho
Standard Route
Good
Dracula
good, steps & picks!


Thursday October 9th, Cabot Hall, AMC HQ, 5 Joy Street, Boston. Show starts at 7:30pm  

May 21 – June 5, 2008, a group of mostly AMC members from New England made an attempt on the tallest mountain in North America. This is the story being told by some of the team members. The team name was chosen to honor Dominic Cartier-Luckhurst, the 19-year old son of our hiking friend Neil. Dominic died in an avalanche near Lake Louise, Alberta on January 7th, 2008.  

No door charge although we will have a jar for voluntary donations benefitting the AMC Mountaineering Committee.


On September 19 George Hurley, Mike Khan and Wendy Yager put up a new route called Post Mortem (5.9+). Hard to believe that it's never been done, but George can find new lines almost anywhere!

Climb any one of the many climbs at the North End to get to the ledge above the cracks, head over above They Died Laughing and set up a belay. Climb directly up and then stay about 25' right of the Unicorn corner. Continue to the trees at the top. Gear - standard Cathedral rack. Walk off down the climbers trail or rappel from trees. Enjoy..........


I didn't see any bugs the two days I was out in the woods this week. I've got the rating at a 1, but if this keeps up I'll drop it to a 0 soon. Yee-ha!


Up on one of the Mount Washington Valley's finest crags and want to know what that climb you're looking at is? Or maybe you're on your way up from Boston and want to check out the Ice Report for your upcoming weekend plans. Or more likely, you're at work just want to daydream about your next adventure. Well if you have a smart phone handy, you can get to NEClimbs from anywhere you have cell service. While it doesn't offer every single feature of the site and it's not an "app", in mobile form, it does do a whole lot and is very useful. Here is the live link to the mobile version of NEClimbs:

http://www.neclimbs.com/mobile

Check it out and if you have issues on your specific phone, please feel free to let me know.


Join us and LIKE us on Facebook. I'll try and post some interesting pix every Thursday and the latest Ice Report in the season, tho certainly not the whole Report. Here's where you can check it out:

http://www.facebook.com/NEClimbs/



Have fun and climb safe,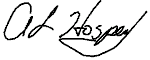 Al Hospers
The White Mountain Report
North Conway, New Hampshire
---
To qualify for mountain rescue work, you have to pass our test. The doctor holds a flashlight to your ear. If he can see light coming out the other one, you qualify.
Willi Pfisterer