Like reading the White Mountain Report every week? Why not get it delivered to your e-mailbox every Thursday? All you have to do is subscribe. It's fast, painless, and best of all it doesn't cost you a dime!
CLICK HERE...

April 9, 2009

Hi Folks,

Lots of folks are out now getting on that early season rock. On a sunny day it's just so warm and nice that it is hard to resist getting out there. From what I understand Rumney has already been packed, I have personally seen lots of folks climbing at Humphrey's and tho I haven't been to either the South Buttress or Sundown yet I understand that they are getting a lot of visits. Without any bugs bothering us, these are great days to be outside.

I have been out climbing a fair amount so far, but as usual it's not as much as I would like. Between weather, family, work and some other obligations about all I have managed this week is some bouldering at Humphrey's. That said, the bouldering on the rough rock of those boulders is probably just what my fingers need. While I do have pretty good calluses on my fingers from playing the bass, it is always surprising how much more I have after a season on the rock - not to mention just how fast those go away once the rock season is over. I suppose it would help if I climbed in the gym during the winter, but pulling on plastic is just something I can't bring myself to do. Nothing against gyms mind you...

While not known as a bouldering destination, there are certainly plenty of places to go. The Cote Boulder is perhaps the most convenient, being right near the kiosk at Cathedral. It's even popular in the winter. Of course the boulders at Humphrey's run a close second, and there are a number of others in that vicinity that can provide several hours of fun. I personally can have a hour or two of enjoyable fun-in-the-sun there in late March or early April. The Citadel Boulder, the Matterhorn shaped boulder right off the trail to the South Buttress has a number of problems that keep my attention in the Spring, especially the arete on the back side. I don't know what it's officially rated, but you're pretty high once you make the dynamic move to the stance. The only problem with this boulder in the early season is that it's in the shade and there is usually snow on the left side where you downclimb off. Another popular area are the many boulders in the woods right off the trails near the Covered Bridge off the Kanc. While pretty much undocumented I would imagine that Bob Parrot & others have pretty much done them all and occasionally I see chalk on them when I'm hiking over to Lost Horizon.

A few years ago I heard about some folks heading up into Huntington Ravine specifically to do bouldering in the talus field. I've never done it myself, but with all those giant boulders that I see in the winter I just gotta believe that there would be some killer problems up there. And you certainly can't beat the location...



It's been a wonderful ice season, but Spring is officially here folks. Thus the sun is strong so it's warm during the day, but it's cold at night. And of course that means that climbs in the full sun are crap, but anything in the shade can still be good and maybe even building a bit. Sure, Standard Route is still massive, but the ice isn't all that good IMO. I was up there today and thought the ice above the cave was punky! Climbs in the reflector oven that is the Amphitheater are a mess now and honestly in my mind it's not a smart place to be. We're entering a time when the best climbing will be up high in the Ravine. And of course the longer days make it a great time to be up there. From here on out I'm only going to be posting pictures of things I think are in climbable shape, and that's a dwindling supply.
Huntington Ravine
IN mostly
Repentance
OUT
Standard Route
climbable, but getting punky
Dracula
IN - bring your snorkle

My understanding is that there is a new edition of Tim Kemple's bouldering guide that either has just come out or is coming very soon. While I would be surprised if it had a lot of stuff from this area, it certainly may be worth checking out. And really, there is just so much stuff around that you hardly need a guidebook. Just go for a walk with your shoes & chalk bag & see what you find. Pre-bug season it's a great time to wander around in the woods.


If there is one good thing about the rains that we've been having lately, it's that it has washed away a lot of the snow and ice from the cliffs and melted a lot off the trails. However a lot of stuff is still up there on upper slabs, in cracks & crevices and it's just waiting to come down. In my never particularly humble opinion, and it's only my opinion mind you, the safest places to climb right now are Humphrey's, the South Buttress of Whitehorse and probably Sundown. Please be aware that the ice is still around, and not all of it is visible. Here are some pix of the ice above parts of Cathedral and Whitehorse for your viewing pleasure:

South Buttress 1
South Buttress 2
Whitehorse above Short Order
Whitehorse slabs
Cathedral - The Big Flush
Cathedral - North End
Humphreys



Up on one of the Mount Washington Valley's finest crags and want to know what that climb you're looking at is? Or maybe you're on your way up from Boston and want to check out the Ice Report for your upcoming weekend plans. Or more likely, you're at work just want to daydream about your next adventure. Well if you have a smart phone handy, you can get to NEClimbs from anywhere you have cell service. While it doesn't offer every single feature of the site and it's not an "app", in mobile form, it does do a whole lot and is very useful. Here is the live link to the mobile version of NEClimbs:

http://www.neclimbs.com/mobile

Check it out and if you have issues on your specific phone, please feel free to let me know.


Join us and LIKE us on Facebook. I'll try and post some interesting pix every Thursday and the latest Ice Report in the season, tho certainly not the whole Report. Here's where you can check it out:

http://www.facebook.com/NEClimbs/



Have fun and climb safe,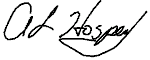 Al Hospers
The White Mountain Report
North Conway, New Hampshire
---
Apart from the loomingly obvious Cascade Icefall, nothing was done until the full potential of modern ice climbing equipment was realized.
Bugs McKeith