Like reading the White Mountain Report every week? Why not get it delivered to your e-mailbox every Thursday? All you have to do is subscribe. It's fast, painless, and best of all it doesn't cost you a dime!
CLICK HERE...

April 23, 2009

Hi Folks,

For close to as long as I can remember there have been spring closures on the various cliffs designed to protect nesting Peregrines. The exact location has changed from year to year as the birds choose different places to procreate and raise their young. While occasionally inconvenient, it usually doesn't have a huge effect on my personal climbing because the birds rarely choose a well travelled location. Sure it might be a real hassle if they decided to nest in the middle of Upper Refuse on Cathedral, but usually they pick an out of the way spot like the upper section of the cliff between Repentance and Remission. Not exactly the most popular of locations.

In other areas like Rumney, the birds occasionally have chosen a fairly popular area to nest. However there is so much to climb that this is not really that big a deal. This year they are on the Summit Cliff. There are usually closures in more locations like Frankenstein and Painted Walls. Both get minimal visits from rock climbers in an average season so there is little problem.

As I have mentioned over the years, I have been involved in working with Chris Martin from Audubon on banding Peregrine chicks in these areas. This is one of the highlights of my summer and something I look forward to doing.That said, even if I weren't involved directly, I truly enjoy seeing these birds on the cliffs and would support the efforts of Audubon to keep their numbers stable and even on the increase. I hope you feel the same way and will do your part by respecting these closures.


Well all the dirty piles of snow and ice have finally melted out of my yard. Yes, that includes even the ones on the darker north side of the house. The last 2 days of rain pretty much took care of it. That said I am confident that there is still some ice on the upper parts of the cliffs in the cracks & crevices. after all it is still chilly at night. I was up in Crawford Notch over the weekend and there was a lot of ice left on Standard, Dracula, Willeys and Upper Hitchcock - tho surely not climbable. To my observation things overall look pretty good, but you should keep your eyes open for another week. Although if we get the 70+ degrees that are projected for this weekend we should be in good shape almost everywhere.



It's been a wonderful ice season, but Spring is officially here folks. Thus the sun is strong so it's warm during the day, but it's cold at night. And of course that means that climbs in the full sun are crap, but anything in the shade can still be good and maybe even building a bit. Sure, Standard Route is still massive, but the ice isn't all that good IMO. I was up there today and thought the ice above the cave was punky! Climbs in the reflector oven that is the Amphitheater are a mess now and honestly in my mind it's not a smart place to be. We're entering a time when the best climbing will be up high in the Ravine. And of course the longer days make it a great time to be up there. From here on out I'm only going to be posting pictures of things I think are in climbable shape, and that's a dwindling supply.
Huntington Ravine
IN mostly
Repentance
OUT
Standard Route
climbable, but getting punky
Dracula
IN - bring your snorkle


For those of you who are hikers, this is a near perfect time to be out on the trails. My son Lewis and I did the Crawford Path to Mt. Pierce on Saturday. While the temps were very mild, the trail was fully covered with snow and ice from top to bottom. We put on our MicroSpikes at the parking lot and took them off when we returned. There is lots of snow in the shaded areas in the woods, and still a fair amount on the areas around the summits. FYI we counted 26 other hikers on that trail alone between 10:30 and 3:30! This weekend looks to be even better and we're hoping to get Eisenhower on Sunday.


My band Sounds Clever will be at the T&C in Gorham on Friday & Saturday. Drop by if you are in the area and looking for a good evening's food, drink and music. we play great rock & dance music with a little swing and jazz thrown in to boot. The T&C is known for their good food and there is NO COVER CHARGE. The music starts at 8:30 and goes 'till 11:30. Hope to see you there.


Up on one of the Mount Washington Valley's finest crags and want to know what that climb you're looking at is? Or maybe you're on your way up from Boston and want to check out the Ice Report for your upcoming weekend plans. Or more likely, you're at work just want to daydream about your next adventure. Well if you have a smart phone handy, you can get to NEClimbs from anywhere you have cell service. While it doesn't offer every single feature of the site and it's not an "app", in mobile form, it does do a whole lot and is very useful. Here is the live link to the mobile version of NEClimbs:

http://www.neclimbs.com/mobile

Check it out and if you have issues on your specific phone, please feel free to let me know.


Join us and LIKE us on Facebook. I'll try and post some interesting pix every Thursday and the latest Ice Report in the season, tho certainly not the whole Report. Here's where you can check it out:

http://www.facebook.com/NEClimbs/



Have fun and climb safe,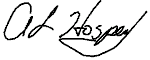 Al Hospers
The White Mountain Report
North Conway, New Hampshire
---
Personally, I would rather climb in the high mountains. I have always abhorred the tremendous heat, the dirt-filled cracks, the ant-covered foul-smelling trees and bushes which cover the cliffs, the filth and noise of Camp 4 (the climbers' campground), and worst of all, the multitudes of tourists which abound during the weekends and summer months.
Yvon Chouinard