Like reading the White Mountain Report every week? Why not get it delivered to your e-mailbox every Thursday? All you have to do is subscribe. It's fast, painless, and best of all it doesn't cost you a dime!
CLICK HERE...

May 7, 2009

Hi Folks,

So here we are in one of those rainy patterns that I guess we'd all hoped wouldn't happen this Spring. An afternoon rain, clear morning, day of rain, evening clear, rainy morning, clear afternoon...rinse repeat. Not so bad for gardens and lawns or for cycling, if you can get out on a moment's notice, but not all that good for climbing - unless you are good in the Cathedral Cave. [wry grin] It just stays too damp. So what to do, what to do?

Well I used up one of the rainy days earlier in the week to make the switch in my gear room from winter to summer. You know the routine - put away the ice tools, mountaineering boots, GoreTex bibs and the like and switch the draws from screamers to slings. In the process I usually check the state of my screws and figure how many need to be sharpened or replaces and evaluate the state of my biners and the like. It's also a good time to check out my rock rack to see if there is anything missing or in need of repair. Every year I need to get another locking biner or two, replace a nut or so and clean my cams. This year I had to replace a couple of wires on my red and blue Camelots. What a pain those are! But it's better than buying new ones every year or so.

The other thing I always notice is how much old gear I have laying around on the shelves in my basement. Many many old biners, sets of hexes, tons of runners, sport draws, rigid Friends, weird nuts, harnesses. 2 or three old helmets and stacks of ropes, not to mention multiple pair of gloves in various states of disrepair. I know why I keep the old pair of EB's around, but not why 4 pair of Aces! Go figure...

So here's the real question. What do you do with this stuff? It's definitely in the way, but for some reason I simply can't bring myself to get rid of it. I feel like I'm like one of those 90 year olds who has a 40 years of old newspapers and magazine's in the basement. I should make a big list and put it up on NEClimbs in the classifieds section or take it over to IME and put in consignment, but who would want it and it's such a pain in the butt to do. I gotta figure that every climber that's been in the game for a while is in the same position. It's not exactly like you can donate it to the Salvation Army like an old couch. Maybe the thing to do is just put it in our yard sale and hope for the best! What do you do with your old stuff? Or are you a packrat like me?



I raised the IceCON rating to a 5 today. It's unusual to get a 5 rating this early in the season, but this one has certainly been special. All the climbs in the Amphitheater are IN, as is pretty much everything else at Frankenstein. It's really pretty impressive just how much ice there is out there right now, in spite of how sunny it is. Just goes to show what snow and cold will do for things. That said, we have a VERY BIG round of snow coming in on Saturday evening through early Monday. Predictions are for 2 feet, but if we even get half that it's a big deal. If you're planning on climbing on Sunday just be aware of what that much snow means and please drive safe on the way home.
Huntington Ravine
options, but beware snow
Repentance
IN - P2 start tricky
Standard Route
IN - top pitch is much better
Dracula
IN


So far the bugs haven't taken over, and that's been surprising. Even out in the deeper woods I haven't experienced the agony that I would expect. Especially from the reports I've been hearing from our friends further south. Perhaps it's because of the cooler nights, I'm not sure. But I'll take it... That said, my wife was out in the garden planting peas on Saturday and found the season's first tick! Be aware....


Well it's the second Friday of the month, and that means that Sounds Clever will be at 51 Mill Street in Wolfboro. There isn't all that much to do in Wolfboro and Mill Street is a great place for food, drink and good music. We start at 8 and the party goes 'till 11. It's a good time and I hope to see some of you there.


Up on one of the Mount Washington Valley's finest crags and want to know what that climb you're looking at is? Or maybe you're on your way up from Boston and want to check out the Ice Report for your upcoming weekend plans. Or more likely, you're at work just want to daydream about your next adventure. Well if you have a smart phone handy, you can get to NEClimbs from anywhere you have cell service. While it doesn't offer every single feature of the site and it's not an "app", in mobile form, it does do a whole lot and is very useful. Here is the live link to the mobile version of NEClimbs:

http://www.neclimbs.com/mobile

Check it out and if you have issues on your specific phone, please feel free to let me know.


Join us and LIKE us on Facebook. I'll try and post some interesting pix every Thursday and the latest Ice Report in the season, tho certainly not the whole Report. Here's where you can check it out:

http://www.facebook.com/NEClimbs/



Have fun and climb safe,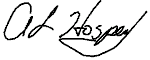 Al Hospers
The White Mountain Report
North Conway, New Hampshire
---
The grades for crack climbing in Indian Creek are hard, harder, and anatomically incorrect.
Jack Tackle