Like reading the White Mountain Report every week? Why not get it delivered to your e-mailbox every Thursday? All you have to do is subscribe. It's fast, painless, and best of all it doesn't cost you a dime!
CLICK HERE...

July 16, 2009

Hi Folks,

July 16th and FINALLY...some nice breaks in the weather. Nothing I would consider a real "stretch" of dryness, but at least there have been some reasonably nice days - or fractions thereof. Frankly I was beginning to think we'd never have a summer this year, so anything remotely dry is good. Of course you have to pick the places to climb that dry off quickly... And bring that light jacket as well, cause across the board the temps are lower that usual.

With the on-again-off-again weather like this you gotta grab outside time when you can get it. I did a quick rope-solo up the first 2 pitches of Beginner's Route a week ago and counted myself lucky to get that in. Before that it had been almost 2 weeks with no climbing whatsoever. Made me wonder if I was going to have to rely on long-term muscle memory for the moves...

Fortunately this Monday morning I got out for a few hours with my friend Jeff. Since I'd already made plans for a mountain bike ride in the afternoon, we had to do something close by, so we settled on DMZ over on Cathedral. DMZ is a route put up in 1982 by Todd Swain and Mike Cody. You can check it out in the NEClimbs.com Routes section. I've done it quite a few times over the past several years since Erik Nelson went to the trouble of cleaning both it and Dawn Patrol. I find the climbing fairly solid 5.9 up past the first two bolts and overlap, and then pretty easy 5.6/7 up to the anchor. You can easily step left to clip a bolt on Rose Mader, the rock version of the Goofer's ice climb, and there is also a pin on the right about 10' higher that makes things pretty safe.

The interesting thing about doing DMZ with Jeff was that he hadn't climbed it since he broke off the flake near the top and took a nasty fall! In fact you can still see the place where the flake broke off, where you make the move to the right about 10' below the original anchor. I still try and avoid putting any pressure on the remainder of that flake, and tho it's tempting, knowing what I know I would never put any gear behind it!

While you can traverse right and continue up pitch 2 of the Saigon's, a nice option BTW, you can get a little more spice in your life by continuing straight up off the belay to the grassy ledge between the Goofer's belay and the upper Saigon belay. This is actually a climb called Holy Moly (5.6R), done by George Hurley, Peggy Immell and myself in May of 2005. It's actually kind of interesting on reasonable rock, if you have a taste for that sort of thing. Having climbed with George a fair amount I admit that it's an acquired taste!

If the Saigons are busy, as they often are, both DMZ and Dawn Patrol make very nice alternatives. DMZ has the thin face moves and Dawn Patrol the diagonaling crack. Both are highly recommended...



It's been a wonderful ice season, but Spring is officially here folks. Thus the sun is strong so it's warm during the day, but it's cold at night. And of course that means that climbs in the full sun are crap, but anything in the shade can still be good and maybe even building a bit. Sure, Standard Route is still massive, but the ice isn't all that good IMO. I was up there today and thought the ice above the cave was punky! Climbs in the reflector oven that is the Amphitheater are a mess now and honestly in my mind it's not a smart place to be. We're entering a time when the best climbing will be up high in the Ravine. And of course the longer days make it a great time to be up there. From here on out I'm only going to be posting pictures of things I think are in climbable shape, and that's a dwindling supply.
Huntington Ravine
IN mostly
Repentance
OUT
Standard Route
climbable, but getting punky
Dracula
IN - bring your snorkle


The body found by hikers last week has been identified as Peter Shintani of Napnee, Ontario, a 70-year-old Canadian hiker who was last seen June 8. According to Fish and Game Sgt. Wayne Saunders, Shitani's remains were found off the Lions Head Trail about 3/4 mile from the summit of Mt Washington under an overhang where it was "extremely difficult to see from the trail and would have been difficult to see from the air."


Black flies DOWN, mosquitoes UP. Not too surprising considering the rain. BugCON is still not quite a 5, but it's not fun in the deep woods. Bring that bug dope with you folks, you'll need it.


Friday - The Acoustic Sounds Clever trio will be playing at Tuckerman's Tavern and the New England Inn at 8 PM. The group features featuring Al on vocal & acoustic guitar, Mike "Milwaukee Slim" Rocheleau on harmonica and Rusty Wiltjer on hand percussion. We play everything from folk to blues and lots of interesting music in-between. If you haven't been to Tuckerman's in a while, check it out.

Saturday - The Tony Sarno Blues Band will be at the Red Parka Pub from 9-12:30 PM. If you like the blues you will love Tony. I've been playing with him off and on for well over 20 years and he is the "real deal". As always the ribs are fantastic. Highly Recommended!


Up on one of the Mount Washington Valley's finest crags and want to know what that climb you're looking at is? Or maybe you're on your way up from Boston and want to check out the Ice Report for your upcoming weekend plans. Or more likely, you're at work just want to daydream about your next adventure. Well if you have a smart phone handy, you can get to NEClimbs from anywhere you have cell service. While it doesn't offer every single feature of the site and it's not an "app", in mobile form, it does do a whole lot and is very useful. Here is the live link to the mobile version of NEClimbs:

http://www.neclimbs.com/mobile

Check it out and if you have issues on your specific phone, please feel free to let me know.


Join us and LIKE us on Facebook. I'll try and post some interesting pix every Thursday and the latest Ice Report in the season, tho certainly not the whole Report. Here's where you can check it out:

http://www.facebook.com/NEClimbs/



Have fun and climb safe,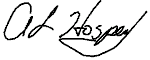 Al Hospers
The White Mountain Report
North Conway, New Hampshire
---
As I hammered in the last bolt and staggered over the rim, it was not at all clear to me who was the conqueror and who was the conquered. I do recall that El Cap seemed to be in much better condition than I was.
Warren Harding