Like reading the White Mountain Report every week? Why not get it delivered to your e-mailbox every Thursday? All you have to do is subscribe. It's fast, painless, and best of all it doesn't cost you a dime!
CLICK HERE...

August 6, 2009

Hi Folks,

Vacations of anything less than 2 weeks are highly overrated IMO. You drive all day to get someplace fun. You're exhausted when you get there and it takes a whole day to feel rested again. You run around like crazy to do everything you possibly can, and that tires you out, and you drink and eat way too much. Then you get in the car and drive back, arriving home totally wiped and it takes you days to recover. But with a family and a job that's kind of how it goes these days.

We had one week this summer to go down to Philadelphia to visit with the in-laws. Everyone was there so there was no way out of it, not that I would try & bail mind you. I actually like visiting Philly, especially when it's not too hot. It's not as big a city as New York or LA and there are lots of things to do. They have a great system of bike paths that are paved and very well maintained. You can ride out 30+ miles generally along the Skulkill River- it's fantastic. And tho there aren't many hills in the area, if you can deal with inner-city roads there are some pretty steep climbs of 4-6 blocks in the suburb of Manyunk. Tho nothing like Hurricane Mountain Road, it's enough to get a pump going.

There are some cool places to climb in the area. One such is Livesy Rock, a popular bouldering and toprope area in the Wissahickon Gorge west of Philadelphia. I've never been there, but I've heard good things about it. Another is Ralph Stover State Park. It looks as if there are a lot of nice stuff there as well, but again I've never been there either. Both would require bring gear & ropes & the like, plus getting a partner.

So it's easier just to bring a pair of shoes & chalk bag and go bouldering on the big rock that's right by the bike path & river about 10 minuted from my in-laws house. Doesn't get a whole lot better than that. [grin] I guess that I've been going down to Philly on these trips for 15 years and I always try & get over to play on this rock. It's a big hunk of what looks to be like black schist that really reminds me of Rumney. Nice jugs and it's rough enough that my feet feel solid. There is a sweet high overhanging traverse that really makes you feel out there, tho you're probably only about 15 feet up. There was a time I would do 5-6 repeats on this puppy, pretty much until I could barely hold on. This time I was happy to do two. GOD I hate getting old! Still it's great to be able to run down there and grab a pump in between family events. Kind of reminds me of when I lived in Chestnut Hill just outside of Boston. I could walk over to Hammond Pond at lunch. Sweet...

Still, I have to wish I could get it together to go somewhere for a bit longer. If nothing else just so I could come home actually rested.



While the Valley ice is taking its sweet time, other places are starting to fill out nicely. Unless we have another rain/warmup event, my bet is for some fairly reasonable ice for Xmas. That would be a nice holiday gift, don't you think? ;-)
Huntington Ravine
possible - beware any danger
Repentance
OUT
Standard Route
reforming
Dracula
building


The new rainfall record in the Mount Washington Valley is 10 inches, while the previous record of 9.2 inches was set in 1996. The record on Mt. Washington of 16.58 inches was also set in 1996. This year's July total on the rockpile was a mere 13 inches! In addition it has been cool all over the Northeast. So far this year there have been no 90 degree days in Philadelphia or New York and only a couple in southern New Hampshire. It's a strange summer, one that hardly feels like summer.


No blackflies, but lots and lots of mosquitoes everywhere. This wet weather has really made for a bug-laden summer! Keep that bug dope handy folks.


Up on one of the Mount Washington Valley's finest crags and want to know what that climb you're looking at is? Or maybe you're on your way up from Boston and want to check out the Ice Report for your upcoming weekend plans. Or more likely, you're at work just want to daydream about your next adventure. Well if you have a smart phone handy, you can get to NEClimbs from anywhere you have cell service. While it doesn't offer every single feature of the site and it's not an "app", in mobile form, it does do a whole lot and is very useful. Here is the live link to the mobile version of NEClimbs:

http://www.neclimbs.com/mobile

Check it out and if you have issues on your specific phone, please feel free to let me know.


Join us and LIKE us on Facebook. I'll try and post some interesting pix every Thursday and the latest Ice Report in the season, tho certainly not the whole Report. Here's where you can check it out:

http://www.facebook.com/NEClimbs/



Have fun and climb safe,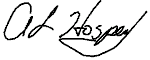 Al Hospers
The White Mountain Report
North Conway, New Hampshire
---
if your going to solo, fall early
Jim Donini