Like reading the White Mountain Report every week? Why not get it delivered to your e-mailbox every Thursday? All you have to do is subscribe. It's fast, painless, and best of all it doesn't cost you a dime!
CLICK HERE...

August 13, 2009

Hi Folks,

A few weeks ago I received my 2009 copy of Accidents In North American Mountaineering. It's a book that I really look forward to receiving because I find it very interesting to read the analysis of the reported incidents as well as the statistics. While I suppose one could say that it's morbid to dwell on climbing accidents, I really don't find that to be the case. I personally feel that it supplies me with some valuable insight into things that happen to climbers.

A few interesting statistics... In the North Atlantic states in 2008 there were 27 reported accidents, involving 52 people and 2 deaths. There was an overall total of 19 reported fatalities in the US in 2008 Since 1951 there have been 1,428 reported fatalities. There were 82 accidents on the ascent and 29 on the descent. Far more accidents happened to experienced people than to people with moderate or little experience.

Reading through the incident reports is very revealing. It is surprising to me how many people still don't wear helmets. There are also quite a number of rappelling accidents. Of course it is always disconcerting to read accounts of accidents to people I know, such as Paul Duval. And when you read accounts of accidents involving highly skilled professional guides you realize just how dangerous our favorite sport can be.

If you haven't seen this book, I urge you to check it out. You should be able to find a copy in your favorite climbing store or online in the American Alpine Club store or at Amazon. At under $10, it's a good investment. I find it a valuable source of information. Kudos to Jed Williamson for doing a great job on this.



Here we go folks. The Ice report is on line for the 2014/2015 season. I'm starting to see some good pix of stuff on the Mountain, the Dike has been done this week and it's starting to get cold even here in the Valley. With another week of consistently cold temps things should start to form quickly. Stay tuned...
Huntington Ravine
There is ice in them there hills...
Repentance
OUT
Standard Route
OUT
Dracula
OUT


I figure most of you have heard about this already, but it certainly bears mention. I own and have read a number of his books including Advanced Rock Climbing and How to Ice Climb and have the utmost respect for him. You may or may not know that Craig was the guy who did the testing on ice screw placement that determined that in solid ice having the hanger pointed down was the safest. If that was the only thing he did, that would be enough IMO, but he did much more. I'm sure that there will be many tributes to him in the coming months and you can check out the details of the incident on his web site here -

www.craigluebben.com

RIP Craig


Several new vault style toilets are going in at Cathedral Ledge this summer. The ones on the base road near the Kiosk will replace the seasonal Porta-potties. In addition there will be one at the top of the cliff at the parking circle. This is a really great addition to the area as the amount of crap and toilet paper in the woods has really gotten out of hand over the past few years.

On Tuesday the MWV Mountain Rescue Service held its annual Cliff Cleanup. Many bags of glass, trash, garbage and even pieces of cars were picked up by local members. The volunteers walked all the trails, along the base of the cliff, both sides of the road, all around the scenic overlook and other areas as well. While I'm sure we didn't get everything, we made a significant dent in it. Next time you are climbing at Cathedral Ledge notice how nice it looks and pick up any trash that you see.


It seems that we now are going through the second-coming of the Blackflies and that's a real bummer! Couple that with lots of mosquitoes everywhere and it's pretty impossible for me to be outside without serious bug dope. Keep it handy folks.


Up on one of the Mount Washington Valley's finest crags and want to know what that climb you're looking at is? Or maybe you're on your way up from Boston and want to check out the Ice Report for your upcoming weekend plans. Or more likely, you're at work just want to daydream about your next adventure. Well if you have a smart phone handy, you can get to NEClimbs from anywhere you have cell service. While it doesn't offer every single feature of the site and it's not an "app", in mobile form, it does do a whole lot and is very useful. Here is the live link to the mobile version of NEClimbs:

http://www.neclimbs.com/mobile

Check it out and if you have issues on your specific phone, please feel free to let me know.


Join us and LIKE us on Facebook. I'll try and post some interesting pix every Thursday and the latest Ice Report in the season, tho certainly not the whole Report. Here's where you can check it out:

http://www.facebook.com/NEClimbs/



Have fun and climb safe,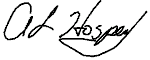 Al Hospers
The White Mountain Report
North Conway, New Hampshire
---
If you got the f****n' spirit you rock, if you don't.....you're a sport climber
Leonard Coyne