Like reading the White Mountain Report every week? Why not get it delivered to your e-mailbox every Thursday? All you have to do is subscribe. It's fast, painless, and best of all it doesn't cost you a dime!
CLICK HERE...

November 26, 2009

Hi Folks,

Things are crazed right with Turkey Day and Black Friday. Couple that with 2 gigs this week and I am over the top. So - basically this is a very short Report that is going out this morning rather than on Thanksgiving day when I want to be laying around scarfing turkey and watching football. [wry grin] I hope that you all take a minute or so to reflect on what we all have to be thankful for and have a great little holiday.

So in one longish paragraph, here is what's gone on this week...

The weather has been pretty doggone nice, as long as you aren't looking for ice season. If you like rock you have been very happy. A doctor from Elliott Hospital died in an accident in Tucks on Saturday. He was reported missing on Saturday afternoon/evening and not found until Sunday morning where he was discovered below the main headwall. No one saw it and so it is unknown what happened. There was a fairly substantial rockfall just left of the Ethereal Buttress on Whitehorse on Sunday. If you look up near the top of the 3rd pitch on Children's Crusade you can see the initial impact and a lot of large loose rock. It just might be a good idea to avoid that area for a while, I know I will. Careful when you're stacking wood this time of year. There are TONS of spiders in the woodpile & when they bite you it can be more than just annoying! I know... Passaconaway Road is closed for bridge repair and will remain closed for the season. There is NO sign on the Conway side to indicate this!!!!



The ice took a YUGE hit over the past couple of daze. Not just in the lower elevations, but everywhere. It's pretty clear that winter isn't over, and March is often our snowiest month. So let's just muddle through this next couple of days and see what next week brings us. Many of the trade routes in Crawford Notch are in poor shape right now and need at least a couple of days and nights of cold temps to firm things up again. Still, there are some climbs to be done like Standard Route and Dracula, and even the North End of Cathedral has hung on. HOWEVER you really need to beware of what's above you now. There are hangers everywhere that will be coming down as soon as the sun comes out! I would stay away from everything left of Thresher on Cathedral, all the way to Goofers. And right now the Amphitheater at Frankenstein looks poor, most especially Chia with all those daggers. Keep your fingers crossed for come chill-down next week folks.
Huntington Ravine
UNKNOWN but likely OK
Repentance
OUT
Standard Route
OK
Dracula
OK middle & right


I almost never get down Boston way these days, but for a change I'm actually getting down to play some music. Try & come out if you can. One of the guitarists, Randy Roos, is pretty well known in the area. He teaches at Berklee and plays with well known band Club d'Elf. Check out our web site for info about the band and some great sound clips.

http://www.InHouseTheBand.com

show at 9 PM
212 Hampshire Street
Cambridge, MA
617-876-9330

This is a wild & crazy jam band that just KILLS. Trust me...


No snow on Mt. Washington and very little ice anywhere. There are reports of some ice "left of Left" in Tucks, however it's anyones guess if it has hung in over this past week. We know it's gonna happen, the question is when. If you check out the weather prediction below it looks as if it's not quite yet...


Up on one of the Mount Washington Valley's finest crags and want to know what that climb you're looking at is? Or maybe you're on your way up from Boston and want to check out the Ice Report for your upcoming weekend plans. Or more likely, you're at work just want to daydream about your next adventure. Well if you have a smart phone handy, you can get to NEClimbs from anywhere you have cell service. While it doesn't offer every single feature of the site and it's not an "app", in mobile form, it does do a whole lot and is very useful. Here is the live link to the mobile version of NEClimbs:

http://www.neclimbs.com/mobile

Check it out and if you have issues on your specific phone, please feel free to let me know.


Join us and LIKE us on Facebook. I'll try and post some interesting pix every Thursday and the latest Ice Report in the season, tho certainly not the whole Report. Here's where you can check it out:

http://www.facebook.com/NEClimbs/



Have fun and climb safe,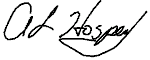 Al Hospers
The White Mountain Report
North Conway, New Hampshire
---
If you take risk out of climbing, it 's not climbing anymore.
Yvon Chouinard