Like reading the White Mountain Report every week? Why not get it delivered to your e-mailbox every Thursday? All you have to do is subscribe. It's fast, painless, and best of all it doesn't cost you a dime!
CLICK HERE...

October 14, 2010

Hi Folks,

I can see the steam from my breath, the grass and leaves crunch underfoot as I move through the woods, the light filters red and gold through the leaves and warms me without heat, I see the white tips on the Presidential summits and the clear air makes the everything look embossed against the sky in the morning light.

Yes, it's autumn in New Hampshire, my absolute favorite time of the year. Well, with the exception of black fly season, I love all the various times of the year in New Hampshire. But Autumn is is a truly special time, if for no other reason than it signals the end of the summer and what is to come. When I go take the dog out for his morning walk, he and I both can feel what is to come. He and I both are a little more stiff, but frisky. It's hard for either of us to stay still for long, but at this time of year we both want to be out as much as possible.

Last week I went out to work on a new project with Joe & Judy Perez. we are almost ready to send it and have been working out the final sequences so we can decide on the optimal places to put in the bolts. Although this climb is going to be pretty hard and I'd done it several times successfully, this day I was really having trouble linking it together. I hung a couple of times and finally pulled through the crux, shaking my head. The next day I woke up with a stuffy nose and cough and knew exactly why I wasn't able to get through the climb the day before. I'd gotten the "dreaded cold" that has been passing around the Valley over the past month. [sigh] The only good thing was that I had the weekend off for the first time in 2 months!

After having to lay low through a week of incredible weather I finally started feeling better yesterday and got out for an 90 minute mountain bike ride yesterday. This is the time to be on the cliff or in the woods. You really don't want to be on the road this time of the year because of the traffic and the leaf-peepers. they all have their eyes on the scenery and aren't paying any attention to what's going on around them! It's scary enough to be in the car, much less on a bike out there.

I've seen some pictures of what might be called ice up in Huntington Ravine over the past week. I'll leave those dribs and drabs to others who are a bit younger and bolder. It's nothing that I'm interested in climbing at this point, but it shows that it's on the way. Time to start sharpening your ice tools, screws and crampons and making sure that you have everything you will need for the ice season.

Speaking of the impending ice season - next week is the start of the annual NEClimbs/White Mountain Report Fundraiser. I hope you appreciate this Report and the NEClimbs.com web site and will find it within yourselves to make a small contribution.



It's been a wonderful ice season, but Spring is officially here folks. Thus the sun is strong so it's warm during the day, but it's cold at night. And of course that means that climbs in the full sun are crap, but anything in the shade can still be good and maybe even building a bit. Sure, Standard Route is still massive, but the ice isn't all that good IMO. I was up there today and thought the ice above the cave was punky! Climbs in the reflector oven that is the Amphitheater are a mess now and honestly in my mind it's not a smart place to be. We're entering a time when the best climbing will be up high in the Ravine. And of course the longer days make it a great time to be up there. From here on out I'm only going to be posting pictures of things I think are in climbable shape, and that's a dwindling supply.
Huntington Ravine
IN mostly
Repentance
OUT
Standard Route
climbable, but getting punky
Dracula
IN - bring your snorkle


In case you hadn't noticed, I've added a bunch of new routes and a couple of new areas to teh Routes section of the NEClimbs web site. There is stuff from Humphrey's, Squaredock Mountain off Rt 5 near Waterford ME and also up at North Bald Cap near Berlin. Check them out and if you have pictures or additional information please let me know.


This year, Reel Rock turns five, and co-founders Sender Films and Big Up Productions are celebrating by taking you on a global ride like never before. From death-defying speed link-ups of the wildest faces in the Alps, to Olympian displays of strength and tenacity on the hardest boulders ever climbed, Reel Rock 2010 features a breathtaking journey through the vertical realm with the heroes of rock and snow.
Kennett High auditorium, tomorrow night at 8:00
$10 at the door


Jonathan Sarty and the White Mountain Boys will be at the Red Parka Pub this Friday and Saturday evenings from 9-12:30. If you like good music and good food you should check it out. We play a wide variety of music, but with an emphasis on Texas swing and country. And YES, you can dance to it! There is no cover charge at the Parka and they have the best ribs and burgers around.


Nothing that I see out there. No more Bug Reports from now on as I'm looking forward to Instant Ice Reports before long.


Up on one of the Mount Washington Valley's finest crags and want to know what that climb you're looking at is? Or maybe you're on your way up from Boston and want to check out the Ice Report for your upcoming weekend plans. Or more likely, you're at work just want to daydream about your next adventure. Well if you have a smart phone handy, you can get to NEClimbs from anywhere you have cell service. While it doesn't offer every single feature of the site and it's not an "app", in mobile form, it does do a whole lot and is very useful. Here is the live link to the mobile version of NEClimbs:

http://www.neclimbs.com/mobile

Check it out and if you have issues on your specific phone, please feel free to let me know.


Join us and LIKE us on Facebook. I'll try and post some interesting pix every Thursday and the latest Ice Report in the season, tho certainly not the whole Report. Here's where you can check it out:

http://www.facebook.com/NEClimbs/



Have fun and climb safe,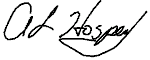 Al Hospers
The White Mountain Report
North Conway, New Hampshire
---
If you want to climb it badly enough, you will. So... why bother ?
Doug Scott