Like reading the White Mountain Report every week? Why not get it delivered to your e-mailbox every Thursday? All you have to do is subscribe. It's fast, painless, and best of all it doesn't cost you a dime!
CLICK HERE...

December 9, 2010

Hi Folks,

Well we've certainly made the transition from late fall to winter, that's for sure. The past week has been cold and that's been a good thing. Unfortunately the same weather pattern that brought us the cold temps here in the Valley, has kept the snowfall to above the notches, on the North side of the Mountain. It's great to see the ice starting to build in all the regular places, but frustrating not to see it coupled with snow on the ground. At least the ground seems to be freezing, so once we do get snow it should stay around.

I haven't been up on Mt. Washington yet this season, too much work over the past 2 weeks has kept me close to home. However numerous folks have been up in Huntington and the reports are generally good. The same for Cannon. It's a bit tricky getting around in places, but the ice is generally OK and continuing to built regularly. I spoke to some friends on Tuesday who had spent the past couple of days skiing Cannon & Bretton Woods and they said conditions were excellent. The Valley ski areas are blowing snow like madmen, so they should be good to go very soon.

I asked several people how the snow looked up in on Zealand Road and they said it looked pretty good and that they had seen tracks going up the road!. Sounds like it's time for me to add the XC skis to the other gear living in the back of the van!

After walking the kiddo down to the school bus and giving the dog his morning constitutional, I gathered up my gear and headed out for my Thursday morning expedition. Heading up West Side Road I checked out the various climbs along the way. There certainly is ice forming in all the usual places on Cathedral Ledge, Black Pudding and even the Barking Dog. However I wouldn't say that any of it is exactly what anyone would call IN at this time. While there is water in the system, we really do need some snow to make things happen. Right now there is no snow down here south of the notches. They are blowing snow like crazy at Attitash, but there is still nothing on the ground in Bartlett, but it's quite the different story once you get up near Notchland. From there all the way north there is lots of snow. It looks as if there would be good XCSkiing from the top of Crawford Notch on up. I was wondering about Zealand Road and it looks good to go.

After I made my trip up through the Notch taking pictures, I came back to Frankenstein and hoofed it down the tracks to Standard Route. The party I had seen in the cave as I had driven by were up on the right curtain and there was another party coming down. They were nice folks from Connecticut named Frank and Caroline who have a house in my general and it was nice to make the connection. I decided I'd just do the right side of Standard up to the cave & rap so I could get home & send out the Report so I got tooled up and headed up. As I did 2 more parties came up, both of whom I knew. Everybody's trying to get in their early-season licks!

The ice was a bit brittle as it was only around 20 degrees, but it was fat and fun. There was plenty of ice everywhere I swung and if I'd been placing screws I doubt any would have bottomed out. I'd carried my 9mm rope on my back and so I rapped off feeling pretty good about getting my work done and swing my tools.

I would say that we finally have ignition on the 2010/11 ice season. Unless we get some significant rain/warm event in the immediate future we should be good to go. Tho I never really enjoy snowplowing, I'm ready for some snow down here in the Valley to go with the ice & snow up north. I'm sure it's going to be here soon enough tho...



The ice took a YUGE hit over the past couple of daze. Not just in the lower elevations, but everywhere. It's pretty clear that winter isn't over, and March is often our snowiest month. So let's just muddle through this next couple of days and see what next week brings us. Many of the trade routes in Crawford Notch are in poor shape right now and need at least a couple of days and nights of cold temps to firm things up again. Still, there are some climbs to be done like Standard Route and Dracula, and even the North End of Cathedral has hung on. HOWEVER you really need to beware of what's above you now. There are hangers everywhere that will be coming down as soon as the sun comes out! I would stay away from everything left of Thresher on Cathedral, all the way to Goofers. And right now the Amphitheater at Frankenstein looks poor, most especially Chia with all those daggers. Keep your fingers crossed for come chill-down next week folks.
Huntington Ravine
UNKNOWN but likely OK
Repentance
OUT
Standard Route
OK
Dracula
OK middle & right

Here's a few different pix from Thursday:

gully_1.jpg
MtWashington.jpg
angelCakes.jpg
braggPhesant.jpg
coffin.jpg
shoestring.jpg
unicorn.jpg



Up on one of the Mount Washington Valley's finest crags and want to know what that climb you're looking at is? Or maybe you're on your way up from Boston and want to check out the Ice Report for your upcoming weekend plans. Or more likely, you're at work just want to daydream about your next adventure. Well if you have a smart phone handy, you can get to NEClimbs from anywhere you have cell service. While it doesn't offer every single feature of the site and it's not an "app", in mobile form, it does do a whole lot and is very useful. Here is the live link to the mobile version of NEClimbs:

http://www.neclimbs.com/mobile

Check it out and if you have issues on your specific phone, please feel free to let me know.


Join us and LIKE us on Facebook. I'll try and post some interesting pix every Thursday and the latest Ice Report in the season, tho certainly not the whole Report. Here's where you can check it out:

http://www.facebook.com/NEClimbs/



Have fun and climb safe,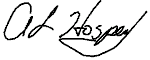 Al Hospers
The White Mountain Report
North Conway, New Hampshire
---
This is how they die, I thought. They pass out or freeze without caring. They die as spectators, believing it's all happening to someone else. I'd rather be fully alive and awake when I die, I want to be terrified. The last place I want to snuff it is on a slope no steeper than a beginner's ski hill.
Mark Twight