Like reading the White Mountain Report every week? Why not get it delivered to your e-mailbox every Thursday? All you have to do is subscribe. It's fast, painless, and best of all it doesn't cost you a dime!
CLICK HERE...

February 10, 2011

Hi Folks,

Another milestone for the winter season has passed, the annual Mount Washington Ice Fest. It's hard to believe that we're into the second week of February and only a month away from Spring! Some friends are already talking about rock season, but that's still a ways away at - least least in this Latitude. And based on the procession of storm that seem to be regularly marching across the country, I'd bet we're going to be wintry for quite some time.

Speaking of Ice Fest 2011, it was a huge success. Lots of clinics and workshops, loaner/test gear, slideshows, parties and all things ice… There are several ice festivals around the country, but this one is always well organized and lots of fun. Here's a link to a great stop-action movie made by Brian Post of the Comp. Nice job Brian.

http://www.brianpostphoto.com/2011/02/07/2011-mount-washington-valley-ice-fest-face-off/

And speaking of Nice Jobs… Kudos to all the guys and gals at IME and IMCS who put this thing on. The behind-the-scenes on any kind of event like this is pretty amazing. I'd say it's kind of comparable to putting on a big-time rock concert… The devil is in the details and everyone did great. CONGRATS!

This year we had a bumper crop of ice for Ice Fest. In fact, compared to the previous several years, this was pretty darn good. Sure it was crowded, but for the most part there was plenty of ice for all. The good thing is that right afterwards we've had a bit of a warmup, and now it's chillin' again. I'm hoping that we got some water moving to refresh things, but we'll have to see. It's pretty brutally cold at night right now so that may keep things stagnant for a bit.

I got out climbing a bit this morning with my friend Jim Frati. I'd been sick with the stomach bug for half of last week and was really looking forward to getting out, tho I didn't have my normal energy. We talked about something to do and decided to check out Welcome To The Machine. It's located at Frankenstein right between Dropline and Dracula. So we met at Attitash at 9:30 and drove up for me to take the pictures and then we hiked into Frankenstein to check it out. It was in the low 20's and sunny at about 10:45 when we started down the tracks. Just before the trestle we ran into photographer Anne Wilcox and two other women climbers who had just been up climbing Dropline early to get good lighting. Pretty cool stuff. We were pretty warmed up by the time we got up to the base of the climb but as we geared up the wind started to pick up. A couple of guys from Germany walked up and we chatted about the climbs. Michael, the leader knew some of the places in Germany that I played in the 80's. He even knew one of my favorite records by a great free-form trombonist named Albert Manglesdorf. Go figure… [grin]

Michael started up Dropline and Jim Started up Machine. The plan was that he would go up and belay just below the first roof and I would take the crux runnel/pillar. I don't usually do the climb this way, but it works… The first section is definitely a lot steeper than it looks and it catches a lot of leaders by surprise. Jim did a great job with it and brought me up to the belay. I was happy, as always, to take the next pitch, but I encouraged him to give it a shot. He'd done the first part in such good style that I felt he deserved to nail the crux. By now the wind had picked up and it was really getting cold. My face was feeling a little numb and while Jim climbed I hunkered down under the roof, turned away from the wind and only occasionally looking up to see how he was doing. Once he got up through the first of the two cruxes I couldn't see him anyway. I could only tell his progress from the rope occasionally going out and the hunks of ice flying over my head. Can you tell that I was happy that the belay was under the roof?

After a while I got the anticipated 3 tugs on the rope to tell me he was off belay. I took him off and answered with 3 more. As he hauled the rope up, I took out two of the 3 belay screws and waited for the rope to get tight. When it did he gave me another 3 tugs. I pulled the last screw and started to climb. As always, getting up these two over hanging sections is technical climbing at its best. Jim had done a great job, getting screws in exactly where they were needed, and frankly, exactly where I would have put them. [grin] I'm pretty conservative when it comes to getting in ice gear and in this 40' section I think he put in 6 screws. If anyone would ask me why I would place that many screws I would respond, "Because I can!"

Pulling over the second roof I could see Jim and gave him a big grin. "Big Jim", I said… "You're not Jim any more, you're Big Jim from now on." I finished the last little curtain, high-fived and walked up the hill to the trail. Jim broke down the belay and followed. Time to head home and the warm wood stove after another great day of climbing.

Here's a few pix of the climbing:
machine_00.jpg
machine_01.jpg
machine_02.jpg
machine_03.jpg
machine_04.jpg


If you live in the Boston area please come out and check out my band Liquid Flight at the Lizard Lounge in Cambridge on Friday February 18th. For the second time this winter we have an opportunity to "open" for the Club d'Elf band. The last time we were there it was a special night and we had a blast playing for a very responsive audience. Liquid Flight is a modern jazzy jam band and it's hard to describe what it sounds like. The best I can come up with is that it's got a rock sound over hip jazz chords with a groove. There was a recording made the last time we played at the Lizard and I put one of the tracks on our web site.

http://www.liquidflightband.com/clips/Stew.mp3

Take a minute to check it out and of course feel free to pass it along to anyone you like.

Liquid Flight is:

Randy Roos: guitar
Al Hospers: bass
Jared Steer: drums
Jerry Leak: percussion

The Lizard Lounge
Cambridge, MA
(617) 547-0759
http://www.lizardloungeclub.com/

Doors open at 9. I'd love to see you there.


Join us and hopefully LIKE us on Facebook. I'll try and post some interesting pix every Thursday and the latest Ice Report in the season, tho certainly not the whole Report. Here's where you can check it out:

http://www.facebook.com/pages/NEClimbs/163827813639018


Up on one of the Mount Washington Valley's finest crags and want to know what that climb you're looking at is? Or maybe you're on your way up from Boston and want to check out the Ice Report for your upcoming weekend plans. Or more likely, you're at work just want to daydream about your next adventure. Well if you have a smart phone handy, you can get to NEClimbs from anywhere you have cell service. While it doesn't offer every single feature of the site and it's not an "app", in mobile form, it does do a whole lot and is very useful. Here is the live link to the mobile version of NEClimbs:

http://www.neclimbs.com/mobile

Check it out and if you have issues on your specific phone, please feel free to let me know.


Join us and LIKE us on Facebook. I'll try and post some interesting pix every Thursday and the latest Ice Report in the season, tho certainly not the whole Report. Here's where you can check it out:

http://www.facebook.com/NEClimbs/



Have fun and climb safe,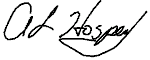 Al Hospers
The White Mountain Report
North Conway, New Hampshire
---
As I hammered in the last bolt and staggered over the rim, it was not at all clear to me who was the conqueror and who was the conquered. I do recall that El Cap seemed to be in much better condition than I was.
Warren Harding