Like reading the White Mountain Report every week? Why not get it delivered to your e-mailbox every Thursday? All you have to do is subscribe. It's fast, painless, and best of all it doesn't cost you a dime!
CLICK HERE...

February 17, 2011

Hi Folks,

I didn't realize it was going to be as warm today as it got. If I have I would have gotten the bike out when I rode up into the Notch this AM. I was completely blown away when I looked at my car's outside thermometer and saw it was a very balmy 44 degrees at Frankenstein. Now at 12:30 at the house it's all the way up to 47! Can it be spring already? At this rate it's cooing to be multi-sport time of the year very soon - maybe it already is....

I noticed a couple of friends who live in the Valley posting that they were bummed about the warm-up. I have to say that I feel completely the opposite. maybe its' that I'm getting older, but frankly I will be happy when we swing back into a more moderate time of the year. I do love the ice and the snow, but I also like the rock and road just as much. The neatest thing about living up here is that we have these times of the year when we can do it all. Last spring I managed several 3-sport days (ice climbing, road bike and x-c ski) and am hoping to be able to add in some rock for a 4-sport day this year. All I need is to find a nice warm and dry place to rock climb and an appropriate partner. Usually Humphreys or the South Buttress of Whitehorse are the best options for the early season rock. I've got my fingers crossed...

When I stopped at Frankenstein for my pics at abut 10 AM everything on the Standard/Dropline wall was in full sun. There was someone on Dropline and they couldn't have picked a better time of day to do it. By 11 the sun has gone around the corner and is off the climb. I got a few good shots and I wish I'd been a little closer or had a longer lens. Check 'em out:

Dropline_1
Dropline_2
Dropline_3
Dropline_4
Dropline_5

After taking the obligatory Thursday morning pix I went up to Crawford to xc-ski down the tracks to Willies & back. One thing I did notice as I went by Snot Rocket and the other climbs along the way, was how punked out they all look. I had noticed that things have been getting desiccated a bit and now with the longer days and full-on sun the ice is getting baked and turning to styrofoam. It's just a heads-up that climbs like Cinema, Great Madness, Gully #1, Bob's, Chia and Smear all get loads of sun at this time of year. If you have the option to climb something that is in the shade at least half the day, it will be better.

We can all feel the changes in the air and it will be Spring in more than just name in a surprisingly short time. I guess the point of all this is that while we are certainly going to have another good 3+ weeks of ice in the lower elevations, you want to get on it.





I got up at 5:30, grabbed some cereal, grabbed a coffee at the Frontside and headed up to the Notch to check things out. As I left town it started snowing lightly, getting heavier as I went along. By the time I got past Bartlett it was obvious that getting any really good pictures was going to be doubtful. Pulling into the Dry River Campground where I take pics of the Amphitheater, I could make out the climbs, but they were hard to really see. It was the same at the Standard Route pullout and Dracula. Further up I couldn't even see Willies Slide or anything on Mt Willard! I took pictures anyway, boping I could tweak them, but it wasn't promising. I was able to get pics of Snot Rocket and the trestle cut by pulling into the viewing area. Coming back down past Standard I stopped again and was able to get a little better shot than previously.
Huntington Ravine
possible
Repentance
OUT
Standard Route
possible
Dracula
OUT

Here's a few other interesting shots from the morning:

sunny punchy ice
Shoestring Gully
Left Hand Monkey Wrench
little amphitheater 200' left of Snot Rocket
Snot Rocket
ice by the Crawford tracks


If you live in the Boston area please come out and check out my band Liquid Flight at the Lizard Lounge in Cambridge on Friday February 18th. For the second time this winter we have an opportunity to "open" for the Club d'Elf band. The last time we were there it was a special night and we had a blast playing for a very responsive audience. Liquid Flight is a modern jazzy jam band and it's hard to describe what it sounds like. The best I can come up with is that it's got a rock sound over hip jazz chords with a groove. There was a recording made the last time we played at the Lizard and I put one of the tracks on our web site.

http://www.liquidflightband.com/clips/Stew.mp3

Take a minute to check it out and of course feel free to pass it along to anyone you like.

Liquid Flight is:

Randy Roos: guitar
Al Hospers: bass
Jared Steer: drums
Jerry Leak: percussion

The Lizard Lounge
Cambridge, MA
(617) 547-0759
http://www.lizardloungeclub.com/

Doors open at 9. I'd love to see you there.


I'm playing at an open mic/jam session with my friends Tony Sarno and Jared Steer at HEAT in Laconia every Sunday evening from m4-8 pm. The last couple have been a great time with a lot of good music being played. If you play or just enjoy watching you should definitely check it out. The place is almost right across the street from the Broken Spoke. They have good pizza and beer and I recommend the Caesar chicken salad! Come on out...


Join us and hopefully LIKE us on Facebook. I'll try and post some interesting pix every Thursday and the latest Ice Report in the season, tho certainly not the whole Report. Here's where you can check it out:

http://www.facebook.com/pages/NEClimbs/163827813639018


Up on one of the Mount Washington Valley's finest crags and want to know what that climb you're looking at is? Or maybe you're on your way up from Boston and want to check out the Ice Report for your upcoming weekend plans. Or more likely, you're at work just want to daydream about your next adventure. Well if you have a smart phone handy, you can get to NEClimbs from anywhere you have cell service. While it doesn't offer every single feature of the site and it's not an "app", in mobile form, it does do a whole lot and is very useful. Here is the live link to the mobile version of NEClimbs:

http://www.neclimbs.com/mobile

Check it out and if you have issues on your specific phone, please feel free to let me know.


Join us and LIKE us on Facebook. I'll try and post some interesting pix every Thursday and the latest Ice Report in the season, tho certainly not the whole Report. Here's where you can check it out:

http://www.facebook.com/NEClimbs/



Have fun and climb safe,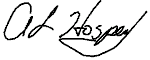 Al Hospers
The White Mountain Report
North Conway, New Hampshire
---
If you got the f****n' spirit you rock, if you don't.....you're a sport climber
Leonard Coyne