Like reading the White Mountain Report every week? Why not get it delivered to your e-mailbox every Thursday? All you have to do is subscribe. It's fast, painless, and best of all it doesn't cost you a dime!
CLICK HERE...

March 10, 2011

Hi Folks,

However much of a roller-coaster-ride this winter has been already, it's nothing like what we just went though and what is coming our way. As always this time of year the temps have been going through some big swings. It's not all that unusual to get early spring storm blasting through and dumping some heavy wet white stuff, but it is pretty rare to get a major rain storm right now. And that's what we got… Here in our Valley temps spiked into the mid-40's and rained from late Saturday night into Monday mid-morning, giving us a whopping 3 1/2 inches of precipitation!

So what was the impact of this you ask? Well as you would expect it did a major number on the snowpack; compacting it into a neve-like consistence and what's worse, turning driveways and trails into sheerest of ice because it got cold at night. And of course all that rain and melt had to go somewhere, so it went into the rivers; causing the ice to start breaking up and forming huge ice-jams. This of course caused flooding in many rivers. Not to mention the intense amount of precipitation finding its way into lots of folks basements and garages. Mine included… While we certainly get significant melting and run-off in the spring, usually it's a much more gradual process. When it happens this early, the ground is still frozen and the water has no place to be absorbed. It's not a good thing at all.

Of course the further north and west, the less rain and more snow and freezing rain. It was a complete crap-shoot And if 3.5" seems like a mess here, at least we got all rain. Hermit Lake got 2.6" of rain along with rain, sleet, freezing rain, more sleet and even some snow! The only good thing is that the cold nights have kept things from deteriorating too badly.

When I left this morning to check on the conditions up in Crawford Notch, I was guardedly optimistic. I'd seen some interesting pictures of Cannon that gave me hope that the ice might have hung in. It snowed the whole way up into the Notch and I was barely able to see any of the climbs from the road. That said, at the very top of the Notch I could tell that Snot Rocket was still standing and Elephant Head looked just fine. Since I could barely see anything, I decided to walk into Frankenstein and have a closer look.

When I got to the trestle there were 2 climbers looking at the Amphitheater. It was master-guide Kurt Winkler and his client Dennis. We chatted for a bit about how surprising it was that everything looked quite good, with the exception of Widow's Walk and Bob's Delight. We walked on down the tracks to Standard Route and it was in as good a shape as I have seen it all season. Mark Chauvin was there with 2 clients and there were several other parties on the climb so Kurt decided to head back & give Pegasus a try.

Mark headed up the middle of Standard and I soloed up the right side into the cave. I was planning on continuing to the top, but there was a party up there & a little ice was coming down so I decided to rap. I got down and then walked over to check on the first pitch of Penguin. It all looked pretty darn good so I climbed it up to the ledge at the base of the Penguin curtain and ran into Chauvin again. he was going to do that, so I traversed back left and went up the right side of Standard. It was steep, but the ice was pure hero ice with just a little crust on the top in places. .

I walked over across the top of Dracula and came across a couple of folks I know from the area and walked down past the Hanging Garden with them. There was ice in there, but nothing looked like it was climbable. There were some big pieces of pillars in the woods that had obviously come off in the previous rains. Both sides of Dracula looked in great shape. I walked under Machine and it is definitely OUT, the roof section is almost all gone, but amazingly enough Dropline still looks very good. The weather doesn't look too good for Friday, so I was very happy to get out this morning.



The warmup has really hit us hard everywhere but in the higher elevations. Anywhere in the direct sun is dam close to toast right now. The Amphitheater at Frankenstein is off the radar, or certainly should be. You can probably do the Pegasus rock finish, but that's all. And I would be VERY careful walking under anything over in that area. As of today, Thursday Feb 23, Standard Route still looks OK. I also spotted someone climbing on Waterfall, tho I'm sure that the normally funky top outs are worse. The bottom of Dropline fell down, but Dracula still looks good. I was pleased to see that Willies still looks good. The snow has compacted and I saw what looked to be blue ice. The left side of Willard is basically gone, but Hitchcock, The Cleft, Left Hand Wrench, the far right slab and Elephant Head are still climbable. Other than the Barking Dog and North End I would write off Cathedral Ledge. I know people are going to ask about Repentance, etc and frankly I would caution away from it. In fact anything that is supposed to be attached to rock is suspect. Not to mention the fact that there is a LOT of stuff hanging around above you on Cathedral at this time.
Huntington Ravine
good
Repentance
OUT
Standard Route
still OK
Dracula
OK


I'm playing at an open mic/jam session with my friends Jeremy Dean and Jared Steer at HEAT in Laconia every Sunday evening from m4-8 pm. The last couple have been a great time with a lot of good music being played. If you play or just enjoy watching you should definitely check it out. The place is almost right across the street from the Broken Spoke. They have good pizza and beer and I recommend the Caesar chicken salad! Come on out...


Up on one of the Mount Washington Valley's finest crags and want to know what that climb you're looking at is? Or maybe you're on your way up from Boston and want to check out the Ice Report for your upcoming weekend plans. Or more likely, you're at work just want to daydream about your next adventure. Well if you have a smart phone handy, you can get to NEClimbs from anywhere you have cell service. While it doesn't offer every single feature of the site and it's not an "app", in mobile form, it does do a whole lot and is very useful. Here is the live link to the mobile version of NEClimbs:

http://www.neclimbs.com/mobile

Check it out and if you have issues on your specific phone, please feel free to let me know.


Join us and LIKE us on Facebook. I'll try and post some interesting pix every Thursday and the latest Ice Report in the season, tho certainly not the whole Report. Here's where you can check it out:

http://www.facebook.com/NEClimbs/



Have fun and climb safe,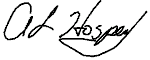 Al Hospers
The White Mountain Report
North Conway, New Hampshire
---
Naked male sport climbers? No! I want naked male trad hogs! Pushing 50 or over, very hairy chest and back, front tooth missing (no dental insurance), wrinkled yellow toenail fungus, sunburnt dome with long gray ponytail (sparse curls will do), fingers the size of Polish sausages, torn-off nipples due to offwidth damage... Now there's a man, an image to behold, every climber chick's dream. And when he says: 'Hey, honey, wanna do the DNB?' you just melt into a heap of adoring lard.
Inez Drixelius