Like reading the White Mountain Report every week? Why not get it delivered to your e-mailbox every Thursday? All you have to do is subscribe. It's fast, painless, and best of all it doesn't cost you a dime!
CLICK HERE...

March 24, 2011

Hi Folks,

It's always easy to be an Monday morning quarterback, as my dad was always fond of saying. You can criticize the quarterback, the receivers, the defense, the coach…they're all fair game. In this day and age of the Internet and talk-radio, you don't even have to wait until Monday. Within minutes of the final whistle, the criticism begins. Heck, sometimes even before. Though rarely on TV, email and Internet forums provide the same type of thing for climbing.

You may or may not have seen the video "Fall, From Glory To Grace" about an ice climber taking a 60 footer off the right side of Dracula at the end of February. The filmmaker, Jeff Butler, posted a link to it on the NEClimbs Facebook page last week, and I am assuming to a number of other places. I posted the link on the NEClimbs.com forum as well.

If you have not seen it, here is the link:

http://vimeo.com/20549603

While very well done, it is not an easy film to watch. I have grown up under the concept the ESPECIALLY on ice, the leader DOES NOT FALL. It is a completely different thing than falling on rock. Good gear or not, there is just too much at stake to take a fall on ice. It is all too easy to snap an ankle walking around in crampons, much less falling 20, 30 or 40 feet - much less 60! In any event, amazingly enough,the leader managed to get away with fairly minimal injuries.

As soon as this video started getting around, several folks pointed out some very disturbing things about the episode. At the risk of playing the Monday morning quarterback/leader game myself, here are the main comments:

1) When he fell, the leader was only about 10' from the top of the climb. In that entire pitch he had only placed 3 pieces of protection and when he fell he was 30' above his last piece of gear. He had plenty of gear, the ice was in great shape, but he didn't place any. As he was getting pumped out at the top, a climber at the top on the left side threw him a rope and carabiner, but he was unable to clip or even grab it.

2) The belayer was belaying using a Gi Gi instead of a normal belay device. To compound things it was used in a manner against the manufacturer's recommendations.



It's been a wonderful ice season, but Spring is officially here folks. Thus the sun is strong so it's warm during the day, but it's cold at night. And of course that means that climbs in the full sun are crap, but anything in the shade can still be good and maybe even building a bit. Sure, Standard Route is still massive, but the ice isn't all that good IMO. I was up there today and thought the ice above the cave was punky! Climbs in the reflector oven that is the Amphitheater are a mess now and honestly in my mind it's not a smart place to be. We're entering a time when the best climbing will be up high in the Ravine. And of course the longer days make it a great time to be up there. From here on out I'm only going to be posting pictures of things I think are in climbable shape, and that's a dwindling supply.
Huntington Ravine
IN mostly
Repentance
OUT
Standard Route
climbable, but getting punky
Dracula
IN - bring your snorkle

3) The leader's harness, a BD Bod alpine harness, was not doubled back. The fact that it did not completely come undone when he fell is incredible.

There is more, but this is quite enough. Having it all so graphically displayed for all to see it a good thing, at least from a learning standpoint. My understanding is that the leader had been climbing for about 2 years. As my friend and mentor Brad White, says; that's the mort dangerous time for budding leaders. You know just enough to be very dangerous - very much like a teenager who starts driving.

There is a very good analysis and a few good comments about the entire incident by ice climbing master, Will Gadd on his blog. It is definitely well worth reading here:

http://gravsports.blogspot.com/2011/03/ice-climbing-is-not-rock-climbing.html

I'm someone who looks forward to reading the Accidents In North American Mountaineering cover to cover as soon as it comes out. This may or may not be analyzed in next year's editions, but you could do a lot worse than spending some time analyzing this one for yourself. As Will Gadd observes: "Just for reference, I've personally made a lot of the errors in the video, we all have, the idea is to learn and do better, thanks."


Join us and hopefully LIKE us on Facebook. I'll try and post some interesting pix every Thursday and the latest Ice Report in the season, tho certainly not the whole Report. Here's where you can check it out:

http://www.facebook.com/NEClimbs/


Up on one of the Mount Washington Valley's finest crags and want to know what that climb you're looking at is? Or maybe you're on your way up from Boston and want to check out the Ice Report for your upcoming weekend plans. Or more likely, you're at work just want to daydream about your next adventure. Well if you have a smart phone handy, you can get to NEClimbs from anywhere you have cell service. While it doesn't offer every single feature of the site and it's not an "app", in mobile form, it does do a whole lot and is very useful. Here is the live link to the mobile version of NEClimbs:

http://www.neclimbs.com/mobile

Check it out and if you have issues on your specific phone, please feel free to let me know.


Join us and LIKE us on Facebook. I'll try and post some interesting pix every Thursday and the latest Ice Report in the season, tho certainly not the whole Report. Here's where you can check it out:

http://www.facebook.com/NEClimbs/



Have fun and climb safe,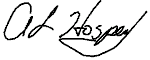 Al Hospers
The White Mountain Report
North Conway, New Hampshire
---
To qualify for mountain rescue work, you have to pass our test. The doctor holds a flashlight to your ear. If he can see light coming out the other one, you qualify.
Willi Pfisterer