Like reading the White Mountain Report every week? Why not get it delivered to your e-mailbox every Thursday? All you have to do is subscribe. It's fast, painless, and best of all it doesn't cost you a dime!
CLICK HERE...

June 9, 2011

Hi Folks,

The weather has been something else over the past week. The temps have been up and down and in spite of all the thunderstorms passing through the state, we have gotten nothing here in the Valley. Yesterday and today it's been very uncomfortable, in the lower 90's. The last time I said I was hoping for rain, I got a lot of grief, but this time I don't really care - we need the rain so bring it on. (I said this and a storm cam through last night and we had a big dump. YEA!) The amount of pollen in the air and on every single surface, inside and out, is amazing. I just came in from a mountain bike ride and my arms and legs were yellow! This is as bad as I have ever seen it.

As you probably know, I am privileged to be involved with Peregrine banding every spring. Last Friday I went out with Chris Martin and one of his associates to do some Peregrine banding over near the Painted Walls. I've been doing this for 6+ years and it's always interesting, this year was no different. Apparently for unknowable reasons, the birds decided to nest on a ledge about 600 yards left of where they have been nesting for the past 6 years. We checked it out with a spotting scope and we could see that there were 2 chicks. While it looked a little rough, I figured it should be accessible.

As always the hike in was a bushwhack, and this time was no different. There are no trails up to where we need to go, but after doing it so many times Chris and I both have a pretty good sense of where we need to go. After about an hour thrash, we headed up a tree covered ramp that goes form the ground to the top of the cliff. It's obvious that lots of animals of all sizes use this as a means of moving between the upper and lower areas. This time, instead of continuing up to an upper cliff band and following it over right for about 1/2 mile, we skirted the edge of the cliff on our right until we fund an obvious dead tree landmark directly above the nesting ledge.

I brought 2 ropes and a rack, just in case we would need to build an anchor. Doing this stuff you never know what you are going to encounter. When we were looking at the area through the scope we both noticed that the color of the rock in that vicinity was bright orange. This is usually an indication that the quality of the rock is poor. We could not see the nesting ledge from the top, but looking down I was concerned about the rock. It appeared to be a lot of loose rubble and broken rock that was the consistency of kitty-litter. Certainly this was not a good sign!

I set up an anchor so I could rap down climbers-left of where the nest was located, just to reconnoiter. I was concerned so I had Chris' friend tend the rope from the top so it wouldn't pull down on top of me and knock loose stuff on me or the birds. I kept tossing dead branches and loose stuff out of my way as I rapped, but the further down I went the nastier things looked. The dead tree had left broken limbs wedged in between it and the cliff face and I was going to have to go down right over top of it all. I stood on a large block right next to the tree and wiggled it and the top 6' section broke off and fell down the cliff! Fortunately it didn't hit the nest-ledge, but it did scare me. I moved down 3' and tried to get a view of the chicks, but that was not possible. The best I could figure it was going to require 10' a free hanging rappel with the rope running over a lot of very crappy rock and debris to get to the narrow ledge where the birds had nested. I moved over another 6' climbers-left to see if I could go around the debris pile, but that would require me to have to pendulum over to the ledge. With all the choss above me, that didn't seem like a good idea.

I've been down some places where the rock wasn't too good, and in one case I didn't even let Chris come down to the ledge himself. That time I sent the chicks up in a backpack for him to band on a secure ledge. This location was way worse, so I told Chris that I didn't consider it safe. For once the birds had beat us! I was disappointed, but to Chris' credit he agreed with my assessment. I carefully climbed back up using my Petzl Shunt and we packed up to go. During all of this it was quite surprising that the birds didn't make hardly and fuss. Usually they are screeching and dive-bombing us. Perhaps they knew that we weren't going to be able to really bother them.

We decided to hike around the 600 yards to a location almost directly across from the nest. This was a place we could both observe the birds and that I knew we could rappel down to the ground, saving us 90 minutes of hiking. In fact we did have a great view of the chicks on the ledge. We had a snack and were treated to a very amazing sight of the momma Peregrine feeding the babies. It was such a cool thing to see. Chris commented that even he had never seen it happening from so close. It made me wish I had brought my big DSLR camera.

We set up the two ropes at the rappel and I headed down. Both Chris and his friend had done this before so it didn't take very long. The hike out is all downhill and a lot easier than the hike in, so in 45 minutes we were back at the van. In a way we were skunked, but in another we had seen something that was highly unusual. Regardless, it was a fun day and well worth our time. This is something that I find very worthwhile and I am more than happy to do every year. The Peregrine is a very special bird and I feel so happy that I am able to be a part of this effort. Thanks again to biologist Chris Martin and the New Hampshire Audubon Society for all their work in helping to preserve these fantastic birds.

Here are a couple of pictures from the day:
peregrines_01
peregrines_02


Brutal is about all I can say about the bug situation up here. Mosquitoes, blackflies and ticks are all out in force right now. A full application of DEET maybe be the only thing that will keep them away and make life acceptable if you're out in the deep woods. I raised the BugCON rating to it's highest level, a 5, on Monday. You've been warned…


Kismet Rock Foundation Board member Sasha Eisele will host Sarah Garlick's slide show at the White Mountain Cafe in Gorham on Friday June 10, 2011 from 5 PM-8 PM. Garlick's multi-media presentation will feature new free climbing routes from the fjords of Greenland to the deserts of Jordan. Donations accepted at the door will support summer scholarships for Gorham students to attend Kismet in 2011.

With professional photography, audio clips, and short videos, Garlick tells stories from her latest two expeditions: a journey to the granite big walls of South Greenland, and an exploration of the Wadi Rum desert in Jordan. Garlick's presentation focuses on the common core of both expeditions: a quest to find—and climb—untouched cliffs in some of the world's wildest locations. Garlick talks about what it takes to be an expedition climber in the modern era, from discovering an objective and putting together a team, to the inevitable ups and downs of the journey itself.

"Wild Stone" shares stories and images of Garlick's 2010 expedition to Greenland, where she and her three teammates established a new, 2,000-foot free route up a remote granite wall. This expedition was supported by the prestigious Copp-Dash Inspire Award.

The presentation also premiers new photography and video footage from an expedition to the Wadi Rum desert in Jordan this winter, where Garlick and fellow climber Caroline George established a new sandstone adventure route called Uprising.

Sarah Garlick is an avid rock, ice, and alpine climber from the White Mountains of New Hampshire, where she works as a science writer and educator. Garlick is the author of an award-winning book, "Flakes, Jugs and Splitters: A Rock Climber's Guide to Geology," and her climbing adventures are supported by Outdoor Research and La Sportiva.

Links:
www.kismetrockfoundation.org
www.whitemountaincafe.com


Join us and hopefully LIKE us on Facebook. I'll try and post some interesting pix every Thursday and the latest Ice Report in the season, tho certainly not the whole Report. Here's where you can check it out:

http://www.facebook.com/NEClimbs/


Up on one of the Mount Washington Valley's finest crags and want to know what that climb you're looking at is? Or maybe you're on your way up from Boston and want to check out the Ice Report for your upcoming weekend plans. Or more likely, you're at work just want to daydream about your next adventure. Well if you have a smart phone handy, you can get to NEClimbs from anywhere you have cell service. While it doesn't offer every single feature of the site and it's not an "app", in mobile form, it does do a whole lot and is very useful. Here is the live link to the mobile version of NEClimbs:

http://www.neclimbs.com/mobile

Check it out and if you have issues on your specific phone, please feel free to let me know.


Join us and LIKE us on Facebook. I'll try and post some interesting pix every Thursday and the latest Ice Report in the season, tho certainly not the whole Report. Here's where you can check it out:

http://www.facebook.com/NEClimbs/



Have fun and climb safe,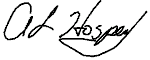 Al Hospers
The White Mountain Report
North Conway, New Hampshire
---
Climb Now, Work Later.
DMM slogan