Like reading the White Mountain Report every week? Why not get it delivered to your e-mailbox every Thursday? All you have to do is subscribe. It's fast, painless, and best of all it doesn't cost you a dime!
CLICK HERE...

October 13, 2011

Hi Folks,

Well the weather in our Happy Valley has been spectacular for the past week, but a "hard rain's gonna come…" It looks as if there are even the possibility of a little snow next week!!! Nothing that's going to stick, but a sure indication that we're on our way to winter. I'm sure hoping there's still a bunch of nice weather yet to come. I have to buckle down and get on a couple of last projects and items on my tick list - not to mention getting my winter gear together. Work to do…

Speaking of work to do, I haven't done much this past week. I'm actually in LA visiting with friends and family. I don't travel all that much and it's fun, but it's tough not having all my music stuff handy and not being able to exercise like I normally do. I've been having a lot of lunch and dinner meetings with old friends and driving all over the place. It's always surprising to me just how far apart things are out here and how crazy the traffic is. As nice as he weather is overall, it's not someplace I could live year-round.

That said, I am going to get down to Joshua Tree to climb on Saturday. I was through there years ago, but haven't climbed there yet. Hard to believe, but it's always been on my tick-list so I'm excited. It's only for a single day, but even in a day I should get a good idea of what it has to offer. If things work out according to plan I'll hook up with Todd Swain, and I don't think I could have a better guide to the area. Now if it's just not 100+ degrees on my only day...

Sorry there isn't more, but I'm sure I'll have a lot to talk about next week. Use the upcoming couple of rainy New England days to get ready for what's coming.



It's been a wonderful ice season, but Spring is officially here folks. Thus the sun is strong so it's warm during the day, but it's cold at night. And of course that means that climbs in the full sun are crap, but anything in the shade can still be good and maybe even building a bit. Sure, Standard Route is still massive, but the ice isn't all that good IMO. I was up there today and thought the ice above the cave was punky! Climbs in the reflector oven that is the Amphitheater are a mess now and honestly in my mind it's not a smart place to be. We're entering a time when the best climbing will be up high in the Ravine. And of course the longer days make it a great time to be up there. From here on out I'm only going to be posting pictures of things I think are in climbable shape, and that's a dwindling supply.
Huntington Ravine
IN mostly
Repentance
OUT
Standard Route
climbable, but getting punky
Dracula
IN - bring your snorkle


I would never have thought that I'd still be publishing a BugCON report in mid-October, but then it's been a funny season. The good news is that last week we had 2 hard frosts which knocked the mosquito population quite a bit. They all aren't gone everywhere, but they are a heck of a lot less than they were.


Join us and hopefully LIKE us on Facebook. I'll try and post some interesting pix every Thursday and the latest Ice Report in the season, tho certainly not the whole Report. Here's where you can check it out:

http://www.facebook.com/NEClimbs/


Up on one of the Mount Washington Valley's finest crags and want to know what that climb you're looking at is? Or maybe you're on your way up from Boston and want to check out the Ice Report for your upcoming weekend plans. Or more likely, you're at work just want to daydream about your next adventure. Well if you have a smart phone handy, you can get to NEClimbs from anywhere you have cell service. While it doesn't offer every single feature of the site and it's not an "app", in mobile form, it does do a whole lot and is very useful. Here is the live link to the mobile version of NEClimbs:

http://www.neclimbs.com/mobile

Check it out and if you have issues on your specific phone, please feel free to let me know.


Join us and LIKE us on Facebook. I'll try and post some interesting pix every Thursday and the latest Ice Report in the season, tho certainly not the whole Report. Here's where you can check it out:

http://www.facebook.com/NEClimbs/



Have fun and climb safe,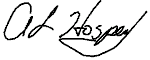 Al Hospers
The White Mountain Report
North Conway, New Hampshire
---
If in normal conditions it is skill, which counts, in such extreme situations, it is the spirit, which saves.
Walter Bonatti