Like reading the White Mountain Report every week? Why not get it delivered to your e-mailbox every Thursday? All you have to do is subscribe. It's fast, painless, and best of all it doesn't cost you a dime!
CLICK HERE...

January 26, 2012

Hi Folks,

We were supposed to get 3-4 inches of snow on Thursday, but it turned into 4-6 of heavy wet stuff. Then it turned to freezing rain and eventually drizzle. All weekend it was mid to upper 30's during the day and below freezing at night, so the ice is actually building and that's going to continue. Looks to be a good week for climbing...

Well it was cold last week, and it's been warm this week. Go figure… Frankly I wouldn't mind the warm, but on top of that it rained. I guess this is the classic "January Thaw" that we get almost every year, so it's nothing to worry about. Seriously folks, I can't deal with even the possibility that winter is over now…and I know that's not the case. At least that's my story and I'm stickin' to it!

I got out guiding on Saturday and it was a very busy day at Frankenstein with lots of groups of folks on all the moderate stuff. Strangely there didn't seem to be many folks in the Amphitheater at all. We started out on Bob's, which was in great shape. In fact it was as fat as I've ever seen it. It was very steep if you went straight up, and of course that's what we did! [grin] Probably not the best morning warm-up for the client, but he enjoyed it nonetheless. Afterward we walked down to Standard, but it was a zoo. More people on that and Waterfall than I've seen out all year, so we turned around and came back to the Trestle mixed area. I led the thicker flow on the left and set up a rope on that and one of the mixers lines on the right. He took a turn on the left, I did the right and then he did the right. It was a balance and tap-fest, but was a lot of fun. He did great, pulling the rock and tricky balance moves in great style, amazing considering he was in mountaineering crampons and using Charlet Quasars! After pulling the ropes we headed over to Pegasus to finish on the Hobbit Gully. It had a very snowy start, an interesting steep section in the middle, and the tricky bit to get over to the 2-bolt anchor. It sure was fun.

Since our car was parked in the lower lot I suggested that we try hiking out on the Frankenstein Ravine Trail that goes under the trestle. For some reason I'd never done it, so why not, right? Well I can honestly say that it's not something that I plan on ever doing again. The trail goes right along just below the RR tracks and wanders up and down the hill. When the trail finally does dive down to the parking lot you have almost reached the top of the driveway near Bill King's house! Thus IMO there is no advantage to taking that trail and lots of disadvantages. I definitely recommend against it. Just so ya know...

I don't have much to talk about climbing this week since I had work to do and the weather wasn't good and all I managed to do was to get over to the North End to run up Thresher 1 time. The one thing I will say is that you will assuredly be happier to keep the crampons on a lot of the time tromping around in the woods on the walk off's. The going is very slippery out there, especially where the trails are packed. I took a slip walking down over top of the North End Pillars and it was not nice! Word to the wise...


In spite of raining pretty much all day Monday and temps reaching a whopping 50 on Tuesday, the ice has held up amazingly well. A few things in the direct sun like in the Frankenstein Amphitheater look a bit baked, but all in all we are looking good. I think it's going to be a great weekend for climbing, once we get past the front that's coming through Thursday night and Friday. Here's some shots from today:

SuperGoofer.jpg
bobsDelight.jpg
dracula.jpg
cinema.jpg
SnotRocket.jpg
Shoestring.jpg

More pictures will be posted on NEClimbs and Facebook later this evening or tomorrow morning.



In the past few daze things have started firming up quite a bit. it was cold last night and chill all day, so that helped. Shoestring was soloed today, tho it's still quite thin. The Open Book in Tucks was done a day or 2 ago, but it was basically a solo as well. I'll have info about the lower elevations on Thursday, but my prediction is that if it stays this chill we could have some ice to climb by Saturday.
Huntington Ravine
OUT
Repentance
OUT
Standard Route
OUT
Dracula
OUT


Last summer Boston native Mark Richey led an expedition to the remote peaks of the Indian Karakoram. His goal was to reach the summit of Saser Kangri II (7,518m), the second-highest unclimbed mountain in the world. For Mark and partner Steve Swenson, both in their 50s, the climb would be the capstone of their long and already distinguished climbing careers. To round out the team, they recruited four younger climbers: Freddie Wilkinson, Janet Bergman, Emilie Drinkwater, and Kirsten Kremer. Supporting each other from a shared basecamp, these six ropemates charted new ground on five new routes, including the coveted first ascent of Saser Kangri II.

The story of their expedition provides more than a glimpse into the future of exploratory alpinism. It highlights the powerful tradition long exemplified by the New England climbing community and The American Alpine Club: partnership across generations. Please join Mark, Freddie, and the rest of the Saser Kangri II team for a journey—vividly told in words, images, and video—to one of the last frontiers of Himalayan climbing.

When: March 2 & 3, 2012
Where: Boston, MA
Waterfront Dining, Awards, and Auctions

Friday Night March 2: Annual Members' Meeting & Climbers' Gathering
Location and Details To Be Announced

Saturday Night March 3: Annual Benefit Dinner & Saser Kangri II Presentation
Accommodations and Dinner Location: Boston Seaport Hotel

American Alpine Club Hotel Group Rate: $169.00

Please call to make your reservation and ask to be part of the American Alpine Club Group Rate 617.385.4514 using code AACG12
‪200 Seaport Boulevard‬
‪Boston, MA 02210-2031‬


This year's Mountain Rescue Service benefit night will be on Tuesday, February 28th from 5pm-9pm at Flatbread Company in North Conway, NH.  Please tell all of your friends and bring them by to eat some great flatbread!

As always, a portion of the profits from each flatbread sold will be donated to Mountain Rescue Service, www.nhmrs.org.

There will be a silent auction with great gear, great music, a slide show, and all your friends in one place.  Mark it on your calendar...hope to see all of you there!


At the suggestion of NEClimbs member Mark Sprague, I added a new section called Conditions to the Forum. While mainly intended for the rapidly changing ice season, it can be used for everything. It's a great place for folks to post their observations about the state of climbing in various areas here in New Hampshire and beyond. If you are out climbing anytime, but especially during ice season, please drop by the forum and post your observations. Obviously I can't be everywhere and it can be a very valuable resource. You can also post your pictures there or in the Photo Gallery. Of course you will need to register to do anything other than read. I hope you find it useful…


Up on one of the Mount Washington Valley's finest crags and want to know what that climb you're looking at is? Or maybe you're on your way up from Boston and want to check out the Ice Report for your upcoming weekend plans. Or more likely, you're at work just want to daydream about your next adventure. Well if you have a smart phone handy, you can get to NEClimbs from anywhere you have cell service. While it doesn't offer every single feature of the site and it's not an "app", in mobile form, it does do a whole lot and is very useful. Here is the live link to the mobile version of NEClimbs:

http://www.neclimbs.com/mobile

Check it out and if you have issues on your specific phone, please feel free to let me know.


Join us and LIKE us on Facebook. I'll try and post some interesting pix every Thursday and the latest Ice Report in the season, tho certainly not the whole Report. Here's where you can check it out:

http://www.facebook.com/NEClimbs/



Have fun and climb safe,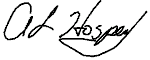 Al Hospers
The White Mountain Report
North Conway, New Hampshire
---
There was no alternative
Chris Jones, North Twin, North Face