Like reading the White Mountain Report every week? Why not get it delivered to your e-mailbox every Thursday? All you have to do is subscribe. It's fast, painless, and best of all it doesn't cost you a dime!
CLICK HERE...

May 17, 2012

Hi Folks,

Sorry this isn't much of a Report this week. I picked up the flu-bug from my wife on Saturday and haven't done a heck-of-a-lot all week. Hocking up green stuff and feeling like crap is most certainly NOT something I enjoy. Couple that with it keeping me inside so I haven't managed to do much of anything until this afternoon has assuredly made me a "cranky guy". And that "little bit" I did today was just a leisurely walk around Cathedral Ledge with Mr. O - if you can call a 90 minute walkabout which included a detour to reconnoiter an old trail that joins the Bryce Path in the saddle between Cathedral & Whitehorse with Red's Snowmobile Trail leisurely! [wry grin] But at least I did get out for some exercise and it felt good to get the legs moving and lungs inflating again! Hopefully I will feel good enough by the end of the weekend so that I can get back to my regular spring play schedule. You know I'm still not feeling good 'cause I'm passing up the Crank The Kanc Bike Race on Saturday!

We had a heck of a cold front storm pass through last night. It brought over 1/5 inch of rain, major thunder and mega lightning. Surprisingly the power didn't go off. The dog was in a real state tho! Couple this deluge with about the same amount from an all day soaker on Wednesday and as you can imagine things are pretty wet. At least this should remedy the drought problem for a while.



I'm getting texts, emails, PM's, even psychic telepathy queries. all asking the same thing... Is there going to be ice tomorrow, Sunday, Monday, in 2 weeks. I'm telling everyone the same thing - I have absolutely no idea. It rained most of the day today, Friday. There is a big rain predicted for Saturday night. Even if it gets colder on Sunday, it's not going to be really cold! Therefore it's a total & complete crap shoot!

Is the season over, probably not completely. There will still be reasonable ice in the upper elevations for weeks. Most likely Standard and Dracula will hold on a bit longer. But Dropline fell down today and I wouldn't go anywhere near the Frankenstein Amphitheater. Honestly, I would be very very cautious climbing anything this weekend.
Huntington Ravine
good
Repentance
OUT
Standard Route
possible
Dracula
possible


Local climber and writer Freddie Wilkinson had an Op-Ed piece on this year's events on Mount Everset published in the New York Times this week. It's well written and well worth reading.

http://www.nytimes.com/2012/05/18/opinion/dont-climb-every-mountain.html?_r=1&partner=rssnyt&emc=rss

If you can't read it via this link, you can find it on the NEClimbs forum.


The storm and cold front that blew through on Wednesday night knocked the pesky bugs back a bit. I didn't see any in the deep woods behind cathedral on my Thursday hike! There's a frost prediction for Thursday night that should help things a bit and thank goodness too, 'cause they were really starting to get bad. I doubt the effect will persist much past the weekend, but at this time of year anything will help. That said, I'd still bring the bug dope if you're planning on being in the woods over the weekend.


Wildlife biologists and volunteers in New Hampshire work very hard to identify the specific nesting locations used by theses state-listed Threatened raptors as early in the Spring season as possible, and to develop temporary closures that accomplish our Peregrine Falcon management objectives with minimal impact to recreational climbers and hikers.

This 2012 seasonal closures in New Hampshire are as follows:

Cathedral Ledge (part of upper left only), Bartlett, NH
Eagle Cliff (Spire area OPEN!), Franconia, NH
Frankenstein (lower south-facing wall), Harts Location, NH
Holts Ledge, Lyme, NH
Owls Head (right end only), Benton, NH
Painted Walls, Albany, NH
Rumney Rocks (Main Cliff), Rumney, NH
Square Ledge, Albany, NH
Woodchuck Ledge (upper right only), Albany, NH


Up on one of the Mount Washington Valley's finest crags and want to know what that climb you're looking at is? Or maybe you're on your way up from Boston and want to check out the Ice Report for your upcoming weekend plans. Or more likely, you're at work just want to daydream about your next adventure. Well if you have a smart phone handy, you can get to NEClimbs from anywhere you have cell service. While it doesn't offer every single feature of the site and it's not an "app", in mobile form, it does do a whole lot and is very useful. Here is the live link to the mobile version of NEClimbs:

http://www.neclimbs.com/mobile

Check it out and if you have issues on your specific phone, please feel free to let me know.


Join us and LIKE us on Facebook. I'll try and post some interesting pix every Thursday and the latest Ice Report in the season, tho certainly not the whole Report. Here's where you can check it out:

http://www.facebook.com/NEClimbs/



Have fun and climb safe,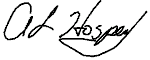 Al Hospers
The White Mountain Report
North Conway, New Hampshire
---
If you got the f****n' spirit you rock, if you don't.....you're a sport climber
Leonard Coyne