Like reading the White Mountain Report every week? Why not get it delivered to your e-mailbox every Thursday? All you have to do is subscribe. It's fast, painless, and best of all it doesn't cost you a dime!
CLICK HERE...

June 7, 2012

Hi Folks,

It's been a unpleasant week, at least as far as outdoors goes. Every since last Thursday evening, we've had rain. And I don't mean just a little rain, I mean a ton - almost 5 inches since then. The river was so high for several days that it looked an awful lot like a spring thaw. While it certainly wasn't as intense as the hurricane last fall, we did have some flooding in the area. In some places, already eroded roadways were compromised and in some places washed away. I think we're all ready for this to be over and for summer to get started. IMNSHO one good thing out of all this rain is that we are officially out of any drought situation.

Around the middle of last week I was happy to get a call from my friends the Perez's. They have been away for a month and were interested in getting out to climb. I was into it and also called up George Hurley to see if he was interested. We all made plans to meet at Humphrey's on Thursday morning. We decided we would just run some ropes up on the wall just left of Dedication since that area usually dries out quickly.

As we walked up past Wanderlust I noticed a fresh rectangle of blue paint on the little headwall right at the base of the climb! You can see a picture of it on the home page of neclimbs.com. It looked just like a trail or survey marker, not at all like graffiti, and we were pretty surprised to see it. One of us remembered that there used to be a similar red mark in almost exactly the same place that had faded away over the years. Hmmm…

Just as we figured, that particular area was nice and dry, unlike a lot of the cliff. In fact all of the routes from Wanderlust all the way over to Bondi Beach were just fine. I climbed the little gully right of Wanderlust, going around the trees for protection and set up 2 ropes for the various climbs. It's quite uncomfortable puttering about on that ledge; partly because it's on a slope and has a lot of loose sandy soil, and also because there is a ton of loose rubble that's almost impossible to keep from knocking off. If you are up there, please do make sure that there isn't anyone below you or walking on the lower trail!

We all took turns on the various climbs, enjoying just hanging around together on a sunny and dry day for a change. I hadn't seen George in a while and he was climbing fine, especially considering he is 77 with two freshly bionic knees! There are a couple of the local older guys that I look up to because of how well they manage to do the stuff that they love to do, in spite of their age; and George is certainly one of them.

We were pretty much spent by around 3 and I had to get ready for an evening rehearsal for a local performance of Little Shop Of Horrors, so we packed it in. As we walked down the trail I noticed that the survey marks on the trees in the woods, loosely paralleling the cliff, had been freshly repainted with the same blue paint. So I guess it does have something to do with town lines or forest boundaries. Quite interesting… I have no idea who to query about all this, so if you have any information please send it along.

That night at our rehearsal it absolutely pounded down rain for at least 3 hours. It was an amazing deluge at the time, but then the rains continued unabated almost all weekend. I got out for a couple of short walks, but climbing or cycling just wasn't in the cards. Fortunately for those who have to live with me, I did get out on the mountain bike on Monday for a ride up Town Hall Road to the end by the Mt Eastman trail, then back down to Slippery Brook and up to the washed out bridge by the old dam. The weather held off for a couple of hours and it was a nice 16.9 miles in a fraction over 2 hours. It's amazing that you can get in 1,600 feet of climbing in a nice little dirt road ride. Be advised that due to the washout from Irene the gate at the top of Town Hall Road is closed and you cannot drive up to Mountain Pond or to any of the camping spots often frequented by traveling climbers.

The past 2 days have been off and on showers. When I walked my son to the school bus this morning it was bright and sunny with hardly a cloud in the sky and I found myself standing in middle of the street face turned to the sky, just to feel the warmth of the sun on my face. It felt ever so much like one of those days in the March when you can almost feel the end of winter. I've been wanting to go out on the road bike all day, but every time I get up to go put on my kit, the clouds open up. 5 minutes ago I was all ready to put the bike out the door when the clouds came in again and it decided to pour for 10 minutes. [sigh] At least the weather looks as if it's going to get better throughout the weekend and into next week. It's going to be a very busy week of playing music next week, all the way through the weekend, so I'm hoping I can get a bit of climbing in perhaps on Sunday. That would be nice for a change…I have my fingers crossed.



I raised the IceCON rating to a 5 today. It's unusual to get a 5 rating this early in the season, but this one has certainly been special. All the climbs in the Amphitheater are IN, as is pretty much everything else at Frankenstein. It's really pretty impressive just how much ice there is out there right now, in spite of how sunny it is. Just goes to show what snow and cold will do for things. That said, we have a VERY BIG round of snow coming in on Saturday evening through early Monday. Predictions are for 2 feet, but if we even get half that it's a big deal. If you're planning on climbing on Sunday just be aware of what that much snow means and please drive safe on the way home.
Huntington Ravine
options, but beware snow
Repentance
IN - P2 start tricky
Standard Route
IN - top pitch is much better
Dracula
IN


Well I finally got my hands on a copy of the new North Conway Rocks guidebook by Jerry Handren. Stay tuned as I will be reviewing it for NEClimbs.com very soon, but I have spent some time perusing it and I will say that it looks quite good. It is in full color, with lots of topos, and climbing photos. It doesn't have the history that was a big component of Ed Webster's book, but all the information you need is there. I particularly like the fact that he has included GPS coordinates for each area. Perhaps you won't even get lost going into Craig Y for a change! Here's the link to his web site -

http://www.northconwayrockclimbs.com/


BAD BAD BAD…that's almost all I can say. So much so that BugCON has gone up to a 5 this week! Everywhere I have been out this week, with the exception of on the bike up Town Hall Road on Tuesday, I've gotten eaten alive. Bring out the DEET folks...


The birds at Cathedral Ledge and Woodchuck Ledge failed to have chicks so the closings have been lifted. I walked in to Woodchuck with Audubon naturalist Chris Martin on Wednesday and while we observed a pair of birds, there was no sign of any hatchlings. We took down the signs and the cliff is now fully open for climbing. It's too bad that neither the pair on Cathedral nor Woodchuck hatched chicks. Perhaps next year...

This 2012 seasonal closures in New Hampshire are as follows:

Eagle Cliff (Spire area OPEN!), Franconia, NH
Frankenstein (lower south-facing wall), Harts Location, NH
Holts Ledge, Lyme, NH
Owls Head (right end only), Benton, NH
Painted Walls, Albany, NH
Rumney Rocks (Main Cliff), Rumney, NH
Square Ledge, Albany, NH


Up on one of the Mount Washington Valley's finest crags and want to know what that climb you're looking at is? Or maybe you're on your way up from Boston and want to check out the Ice Report for your upcoming weekend plans. Or more likely, you're at work just want to daydream about your next adventure. Well if you have a smart phone handy, you can get to NEClimbs from anywhere you have cell service. While it doesn't offer every single feature of the site and it's not an "app", in mobile form, it does do a whole lot and is very useful. Here is the live link to the mobile version of NEClimbs:

http://www.neclimbs.com/mobile

Check it out and if you have issues on your specific phone, please feel free to let me know.


Join us and LIKE us on Facebook. I'll try and post some interesting pix every Thursday and the latest Ice Report in the season, tho certainly not the whole Report. Here's where you can check it out:

http://www.facebook.com/NEClimbs/



Have fun and climb safe,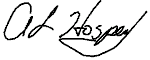 Al Hospers
The White Mountain Report
North Conway, New Hampshire
---
There was no alternative
Chris Jones, North Twin, North Face