Like reading the White Mountain Report every week? Why not get it delivered to your e-mailbox every Thursday? All you have to do is subscribe. It's fast, painless, and best of all it doesn't cost you a dime!
CLICK HERE...

June 28, 2012

Hi Folks,

Well it looks as if we're finally in for a run of fairly reasonable weather coming up at last. There's possibility of showers of thunder-boomers, but it's still only a chance. I'll take it! And let's face it folks, at least were not getting anything like the weather that they are getting in Florida or the heat and fires they have out west. New England isn't always perfect, but in general it's a heck of a lot better than some other places.

Even tho the predictions have been for rain every say for the past several, it really hasn't rained all that much. In fact I've even had to water my garden a bit! It has been cool and humid here in the Valley and looked as if it was going to rain aver 10 minutes, but it hasn't rained at all down here in the past 36 hours. According to a friend who was up in the Presi's over the past 2 days, it's been a different story. They were in the weather all the time 'till they came back down through the soup to a sunny Lincoln yesterday afternoon. Go figure?

It did rain last Saturday afternoon and evening, fairly hard at times. When I got up on Sunday it was pretty darn wet and I figured it wouldn't be a good day for climbing, but by mid-morning the sun was out, there was a dry breeze and it turned into a beautiful afternoon so I headed out with Joe & Judy to see what we could manage. We hadn't done any of the climbs up at the top of Cathedral in a while so we threw a TR on several climbs we hadn't done in a while. There were climbers everywhere, not to mention the inevitable tourists taking it all in. It was very cool.

First we threw a rope down on the finish to Camber (10b). It's an easy TR setup with a single 60 meter rope. There is a great anchor in the crack above the niche and you can tie the rope in half and rap down to the 2-bolt anchor while you are on rappel. Then you just unclip from the rap side and climb back up. We each took a turn and it was great. While we were on that there were other folks running a TR on the last pitch of the Prow and the Peanut Gallery Flake.

Then we went over and dropped a rope on Pine Tree. I hadn't done it in quite a while, so that was fun. There was a group on what I think was Heather (12b) and another party working Play Misty (11c). While we were there another party came up the Thin Air finish too.

Finally we went over and ran a couple of laps on Little Feat (5.9) and Lookout Crack (5.9). In case you haven't done 'em, both offer some fun crack climbing in a greta location with easy setups. I haven't done them in a while and it was like seeing old friends. As I was finishing Little Feat someone came up and soloed Lookout Crack! It's not something I would do, but it was pretty cool to watch.

Here's a few pix of a cool afternoon:

Camber.jpg
PineTree_1.jpg
PineTree_2.jpg
PlayMisty.jpg
PeanutGallery_1.jpg
PeanutGallery_2.jpg
LookoutCrack.jpg
Airation.jpg


The traffic on the road has been pretty bad so I've also been riding the mountain bike a lot this summer. I had done it a lot for years, but pretty much settled into the road bike instead. Last fall my buddy "O" kind of talked me back into the woods and it's been a lot of fun. The local chapter of the New England Mountain Bike Association (NEMBA) has been doing some amazing work on the area trails and recently put up a lot of trail signs. Kudos to them for their efforts. If you get out on the east or west side of the Valley you will likely see their efforts.

http://www.nemba.org/

Although most of the time I know where I'm going in the area woods, armed with Peter Minich's trail map and the new signs you should be good to go anywhere in the area. If you like riding in the woods, you owe it to yourself to check out the trails around here. They are pretty darn amazing. Probably not quite as good as the Kingdom Trails up in Burke, but darn close.



We are back in to the freezer after 2 daze of amazingly warm temps. Lots of climbs came down and were hurt, but after a solid day of well below freezing, things are rebounding well. If you're going out climbing this week, be prepared for anything. But also be prepared to be pleasantly surprised.
Huntington Ravine
UNKNOWN
Repentance
OUT
Standard Route
poor at best
Dracula
poor


If you are looking for something to do over this and the July 4th weekends, check out my band the Black Mountain ramblers which is a Texas swing band. The venues are cool and I promise that the music will be hot. Don't forget to say hi if you drop by.

Saturday, June 30 - Wildcat Tavern, Jackson, 8:30 - 11:30
Wednesday, July 4 - Jukebox Junction, North Conway, 6-9
Thursday, July 5 - Pitman's Freight Room, Laconia - 8-10
Saturday, July 7 - Bayside Grill, Wolfboro - 8-11


Yup, it's yet another week with the BugCON rating at 5! I was out in the woods Wednesady and the blackflies were swarming and then today I went on a MTB ride and the mosquitoes were definitely there if you stopped. On top of that there are lots of ticks in the high grass, even just out my back yard. Sheesh, I hate them the worst! That said, I suggest that you bring that bug dope with you everywhere you go, at least for a while longer.


2012 seasonal closures in New Hampshire are as follows:

Eagle Cliff (Spire area OPEN!), Franconia, NH
Frankenstein (lower south-facing wall), Harts Location, NH
Holts Ledge, Lyme, NH
Owls Head (right end only), Benton, NH
Painted Walls, Albany, NH
Square Ledge, Albany, NH


Up on one of the Mount Washington Valley's finest crags and want to know what that climb you're looking at is? Or maybe you're on your way up from Boston and want to check out the Ice Report for your upcoming weekend plans. Or more likely, you're at work just want to daydream about your next adventure. Well if you have a smart phone handy, you can get to NEClimbs from anywhere you have cell service. While it doesn't offer every single feature of the site and it's not an "app", in mobile form, it does do a whole lot and is very useful. Here is the live link to the mobile version of NEClimbs:

http://www.neclimbs.com/mobile

Check it out and if you have issues on your specific phone, please feel free to let me know.


Join us and LIKE us on Facebook. I'll try and post some interesting pix every Thursday and the latest Ice Report in the season, tho certainly not the whole Report. Here's where you can check it out:

http://www.facebook.com/NEClimbs/



Have fun and climb safe,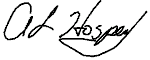 Al Hospers
The White Mountain Report
North Conway, New Hampshire
---
I find that rock climbing is the finest, most healthiest sport in the whole world. It is much healthier than most; look at baseball, where 10,000 sit on their ass to watch a handful of players
John Salathé