Like reading the White Mountain Report every week? Why not get it delivered to your e-mailbox every Thursday? All you have to do is subscribe. It's fast, painless, and best of all it doesn't cost you a dime!
CLICK HERE...

October 11, 2012

Hi Folks,

This week I don't have a heck of a lot to write about, at least as far as climbing goes, because unfortunately the weather basically sucked almost all last week. Fortunately for everyone around me, I did manage to get out on my mountain bike several times last week as the only exercise I was able to do. That's a sport I can do even if it's wet, unlike climbing of course. BTW I'm not in North Conway right now, I'm actually in a place where there isn't a whole lot of climbing - New York City. I'm actually on a road trip that starts here and will land me all the way down in Macon Georgia in a bit over a week!

Hopefully I will get in a bit of climbing while I'm on my way. I'll try and write about whatever I can manage to do on my trip. I'm planning on stopping at Looking Glass and perhaps Tallula Gorge if I have time. The latter is where I first went climbing and hard scrambling with my Grandfather when I was about 12 with a piece of hemp rope tied around my waist, so it has some real memories for me. But this trip is much less about climbing than it is about seeing friends and family that I haven't seen, in some cases 40 years. But I'm sure I'll do some interesting things and have an adventure or two, so stay tuned...



Ben Maxwell was in Tucks on Sunday and said there were a couple of reasonable lines.. I got an email from fellow guide Matt Shove who was up in Huntington Saturday. He climbed rock and said that in his opinion the ice on the mountain "has been set back to Zero!" and not 5 minutes later I saw a post her on FB by Ben Maxwell and Joe Cormier saying that they climbed 3 pitches of ice in Tucks Saturday. Needless to say that was ribbons of ice, in-between dirt and grass, but apparently it WAS ice! And then Paul McCoy posted 2 pix of what looked surprisingly like ice somewhere on the mountain. So, I have to assume that while there IS ice to be climbed, it's still fairly minimal. So there you have it...
Huntington Ravine
OUT since the warmup
Repentance
OUT
Standard Route
OUT
Dracula
OUT


The North Face Speaker Series Conrad Anker slide shows

TNF Conrad Anker presents: Return to Meru High-altitude mountaineering demands one skill above all others: the ability to suffer. Mount Everest, which Conrad has climbed three times, is the peak that's always in the media, but more challenging mountains rise in the Himalaya, including India's ice-coated granite fang, Meru. Its East Face had defied climbers for two generations. The saga of Conrad's ascent of Meru's formidable east face, which had defied climbers for two generations, begins with a failed attempt in 2003, followed by a treacherous attempt in 2009, when an epic storm froze feet and forced retreat. Three years later, grit and determination brought Conrad and his team back to complete the climb, which Conrad regards as his most challenging.

Monday, October 15
7:00-9:00 PM
Higher Ground
Burlington, VT
More info (http://thenorthface.inticketing.com/events/241393)

** Reel Rock Film Tour - North Conway
Reel Rock
Thursday, November 1
8:00-10:00 PM
International Mountain Equipment
North Conway, NH

Tickets $10 at the door
Proceeds benefit the Northeast Live Your Dream Grant


The BugCON rating remains at a minimal 1 now. Stay tuned, we'll be in the Ice Report before we know it.


Up on one of the Mount Washington Valley's finest crags and want to know what that climb you're looking at is? Or maybe you're on your way up from Boston and want to check out the Ice Report for your upcoming weekend plans. Or more likely, you're at work just want to daydream about your next adventure. Well if you have a smart phone handy, you can get to NEClimbs from anywhere you have cell service. While it doesn't offer every single feature of the site and it's not an "app", in mobile form, it does do a whole lot and is very useful. Here is the live link to the mobile version of NEClimbs:

http://www.neclimbs.com/mobile

Check it out and if you have issues on your specific phone, please feel free to let me know.


Join us and LIKE us on Facebook. I'll try and post some interesting pix every Thursday and the latest Ice Report in the season, tho certainly not the whole Report. Here's where you can check it out:

http://www.facebook.com/NEClimbs/



Have fun and climb safe,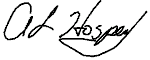 Al Hospers
The White Mountain Report
North Conway, New Hampshire
---
I had the unique experience the next day: placing sixteen bolts in a row. It was just blank and there was no way around. But it was a route worth bolting for, and after a time I began to take an almost perverse joy in it, or at least in doing a good job.
Royal Robbins, Tis-sa-ack ascent