Like reading the White Mountain Report every week? Why not get it delivered to your e-mailbox every Thursday? All you have to do is subscribe. It's fast, painless, and best of all it doesn't cost you a dime!
CLICK HERE...

October 17, 2012

Hi Folks,

WOWSER - it's been a heck of a week... Snow on the mountain, the second Presidential debate, a t earthquake in New England and a marathon 13 hour solo drive from New York City to Asheville, North Carolina! But the big news is, that's right, a magnitude 4.0 earthquake near Hollis, Maine that took place at 7:12 Tuesday night and shook houses all over the state. No one knows yet if it had any affect on any of the cliffs, unlikely, but I'm sure we'll hear about that soon. I'm enjoying my trip south, but I wish I was there with my family. It had to have been shocking at least.

Here's a link to the Geologic Service web site which describes the event -

http://earthquake.usgs.gov/earthquakes/eventpage/usb000d75b#summary

While we think of the west coast as earthquake prone, there have been a number of quakes on the east coast in recent years. The most recent was the 5.8 centered in Virginia in 2011 that shook Washington DC and damaged the Washington Monument. I haven't heard of any significant damage, and hope that is actually the case.

It's been a long trip so far. While I wouldn't consider myself agoraphobic, I admit that I don't often get very far away from home for very long. Sure I went to the Gunks a couple of weeks ago, but I really was only gone for a few days. This time I'm away for 2 1/2 weeks. That's about the max-duration for my trips. When I went to ride my bike in the Pyrenees a few years ago, that's how long I was gone too. By 2 weeks I'm ready to be back home in my house by my cliffs. I suppose it might have something to do with why I don't go on expeditions.

Our first stop was in New York City, where the family and I spent 4 days. I had lived there 2 times; once for 5 months in the 70's and then for 4 1/2 years from 80-85. In the former I was a starving artist, the latter a musician. I haven't been back in 27 years! Needless to say while a lot has changed, a lot is the same. However it was great to be able to enjoy the City and see old friends. A highlight was on Saturday riding my road bike from 11th Ave and 30th Street up along the new bike path all the way to the GW Bridge, over the bridge into Jersey, back across the bridge, all the way down the path to lower Manhattan, across the Brooklyn Bridge and back, and then back to 11th and 30th. You couldn't have done this 27 years ago. It was really a very cool thing. Too bad North Conway can't get it together to have a real bike path. [sigh]

Monday morning we got up early and my wife and son got on the bus back to Portsmouth, NH and I started my drive down south. My plan was to drive to Asheville, NC to see my high-school best friend whom I haven't seen since 1969, do some cycling and possibly climb at Looking Glass. Then drive to Atlanta to pick up my sister and drive to Macon Georgia for a family reunion. Macon is where I was born and mostly raised, and I haven't been there in 40 years. I figured if I didn't see all these people soon, I never would. So that was the plan.

The weather here is spectacular and the fall leaves here in Asheville are now just before peak. Asheville itself is in the mountains with an elevation of 2,134'. My house in North Conway is only at 535' so you get the picture. Even tho Asheville is in the south, it feels a lot more like New England. I guess that's why lots of northerners retire here. [grin] I won't go into everything that's here, but trust me when I say it's a very cool place. Lots of outdoor activities including hiking, tons of road and mountain biking and climbing. From what I hear there is even some good ice climbing on occasion. The "on occasion" are the operative words in that sentence tho!

On Monday on the drive from NY I called a local guide service and discussed going out to Looking Glass on Wednesday. The owner seemed nice, we had a great conversation and he said was going to check the schedule and call me back on Tuesday. For some reason that didn't happen so I called and left a message Tuesday morning. Unfortunately I never heard back so that was off the table.

Oh well, I have a bike so all was not lost! With the weather as nice as it was riding was just fine by me. I geared up, put the bike on top of the Prius and headed over to Motion Makers, a great local bike shop, to get some suggestions for rides. I met Ben, the manager, bought a great area map, and planned out a couple of sweet rides. The first was right out of my hotel of Tunnel Road. I climbed up the steep and twisting Town Mountain Road to Craven Gap and the Blue Ridge Parkway. Then I rode another 15 miles down the Parkway through New England like foliage and incredible views. I turned back and rode an amazing downhill back to town. It was perfect! I took a quick shower and drove around and checked out some local music stores, had a nice caesar salad dinner and watched the 2nd debate. Then I fell asleep before I could watch the Yankees get trounced. Wednesday I got an early start and drove up onto the Parkway.

The plan was to ride about 10 miles and climb Mt. Mitchell. This is the local equivalent of Mt. Washington. With an elevation of 6,683 feet it's higher than Mt Washington. The road to the top is only 4.6 miles and not as steep, but it's no throwaway. It's quite narrow, but there weren't all that many cars and I really enjoyed the climbing. You can't ride all the way to the top, you have to walk the last 300 yards on a paved path so I parked the bike, took off my shoes and hike up. The views were well worth the effort. It is highly recommended. The ride back to the car through the Craggies, an area of rock outcroppings and unique stunted trees, was spectacular.

What is really neat and incredibly unique about the Blue Ridge Parkway is that it literally runs along a ridge line at over 5,000'! Imagine a well travelled and well maintained highway running across all the way across the Presidential range. Apparently it was started in 1935 as a part of the New Deal. I want to research it more, but you can read about it here:

http://www.blueridgeparkway.org/v.php?pg=46

The weather here has turned cloudy and cooler, with rain predicted, so it's good that I'm heading out this morning, Thursday, to Trenton SC to see a relative, then on to Atlanta to pick up my sister at the airport and then to Macon. I'm hoping to get back home by the middle of next week after covering a heck of a lot of ground. With any luck I'll be able to ride Mt Baldy outside of Atlanta on Sunday afternoon and maybe get a day in at the Gunks on the way home. Hopefully the weather back north will be nice than it has been by the time I get back. It sure has been nice on the road.

Cheers



It's been a wonderful ice season, but Spring is officially here folks. Thus the sun is strong so it's warm during the day, but it's cold at night. And of course that means that climbs in the full sun are crap, but anything in the shade can still be good and maybe even building a bit. Sure, Standard Route is still massive, but the ice isn't all that good IMO. I was up there today and thought the ice above the cave was punky! Climbs in the reflector oven that is the Amphitheater are a mess now and honestly in my mind it's not a smart place to be. We're entering a time when the best climbing will be up high in the Ravine. And of course the longer days make it a great time to be up there. From here on out I'm only going to be posting pictures of things I think are in climbable shape, and that's a dwindling supply.
Huntington Ravine
IN mostly
Repentance
OUT
Standard Route
climbable, but getting punky
Dracula
IN - bring your snorkle


The Gunks (New Paltz, NY) October 26-28,2012.  Registration is open!  Please join us and help us spread the word!

Paradox Rocks is a legendary series of weekend gatherings where people with disabilities, their friends, partners and families can rock climb during the day and gather around the campfire at night. While these weekends have rock climbing as their central theme, participants have been found hiking, mountain biking, fishing and always inspiring each other to take on the next challenge.

Paradox Rocks - Shelf Road (Canon City, CO) - October 26-28, 2012
Register HERE -
http://cts.vresp.com/c/?ParadoxSports/222dbbb161/a1438a2b9f/98a65a758e
Program Director:  Craig DeMartino:  demartinophoto@yahoo.com

Paradox Rocks - The Gunks (New Paltz, NY) - October 26-28, 2012
Register HERE -
http://cts.vresp.com/c/?ParadoxSports/222dbbb161/a1438a2b9f/a475be4ee7
Program Director:  Mike Reddy: michael.r.reddy@gmail.com


Reel Rock
Thursday, November 1
8:00-10:00 PM
International Mountain Equipment
North Conway, NH

Tickets $10 at the door
Proceeds benefit the Northeast Live Your Dream Grant


The BugCON rating remains at a minimal 1 now. Stay tuned, we'll be in the Ice Report before we know it.


Up on one of the Mount Washington Valley's finest crags and want to know what that climb you're looking at is? Or maybe you're on your way up from Boston and want to check out the Ice Report for your upcoming weekend plans. Or more likely, you're at work just want to daydream about your next adventure. Well if you have a smart phone handy, you can get to NEClimbs from anywhere you have cell service. While it doesn't offer every single feature of the site and it's not an "app", in mobile form, it does do a whole lot and is very useful. Here is the live link to the mobile version of NEClimbs:

http://www.neclimbs.com/mobile

Check it out and if you have issues on your specific phone, please feel free to let me know.


Join us and LIKE us on Facebook. I'll try and post some interesting pix every Thursday and the latest Ice Report in the season, tho certainly not the whole Report. Here's where you can check it out:

http://www.facebook.com/NEClimbs/



Have fun and climb safe,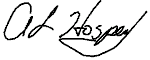 Al Hospers
The White Mountain Report
North Conway, New Hampshire
---
Take your chisled, over-bolted routes and puny boulder problems and go have an epic finding a vegan meal in Thailand.
Clyde Soles