Like reading the White Mountain Report every week? Why not get it delivered to your e-mailbox every Thursday? All you have to do is subscribe. It's fast, painless, and best of all it doesn't cost you a dime!
CLICK HERE...

October 25, 2012

Hi Folks,

After a 15 hour solo drive from Roanoke, Virginia on Monday, I pulled into my own driveway at 11PM. I'm so exhausted that I can't spell exhausted. I open the car door and am immediately flooded with all the smells of a perfect Mount Washington Valley October evening. Wood smoke, crushed oak and maple leaves, crisp air - it brings home everything I take for granted living in New England. It's always nice to take a trip to a distant place, see different things, experience different cultures and eat different food. And let me tell you, the deep south IS a very different place, very much like being in another country. Even tho North Georgia and North Carolina have mountains and leaves that change with the season in a very similar manner to New Hampshire, it just isn't the good old White Mountains.

After spending several days in Asheville, NC last week, I drove down to Macon, Georgia where I was born and mostly raised. I left there when I was 12 years old and yet I remember it pretty vividly. But what I saw after close to 40 years, was a real shock. The once vibrant downtown was mostly deserted, the neighborhood where my grandparents had lived and where I too lived for many years was in tatters - many of the houses boarded up and the elementary school I attended closed and shuttered. Most of my relatives had"fled" (their words) to the suburbs in the 80's, leaving downtown Macon to look much like a Detroit in miniature. It was a sad scene, and one which I was quite unprepared for.

My sister, who had flown in from Los Angeles, and I spent the whole Friday morning driving all around town looking for places we remembered from our childhood. While many were still there, almost none were remotely the same. We had a large reunion lunch with all the relatives that afternoon and, as you can well imagine, it was entertaining to see how everyone had aged. It was kind of like what I imagine a 40th class reunion would feel like. "Who is that girl, oh she was my girlfriend? She looks OLD!" That evening we went out with some cousins for some BBQ at what was described to be the best in the area. While it was pretty good, I have to admit that the ribs at the Red Parka Pub were every bit as good!

We spent Saturday morning driving around with some cousins. We visited a couple of other family places and stopped at iconic blues guitarist Duane Allman's grave in Rose Hill Cemetery. From my playing in bands in south Georgia and north Florida from 1965-75 I knew him peripherally. I can remember exactly where I was when I heard on the radio that he had died. It took a little effort to find the grave of Duane and bassist Berry Oakley, who died almost exactly a year later. They are buried side by side. The plot is back in the back, down a hill in a small ravine with a black wrought-iron fence around it and is a little hard to find. There were two young guitarists from Atlanta there as well, making the pilgrimage as so many have.

I played with a band and lived outside of Macon in the mid-70's and we used to come into town on a regular basis to eat at this soul-food restaurant, the H&H. It was run by a black woman named Mama Louise and the food was amazing. Traditional southern cooking, and lots of it. The Allman's liked it so much that they took her on the road with them numerous times and every band that came through would always make a stop at the H&H to get their smothered chicken, collards and bread pudding fix. My cousins were pretty skeptical about eating there, commenting that it had really gone downhill over the years, but I was insistent. It was a good thing I was, as the food was every bit as good as I remembered. In fact it was one of the very best meals I had on my trip and it really brought back memories of my childhood.

Early Sunday morning I drove my sister to the Atlanta airport and headed to the North Georgia mountains near Blairesville, GA and Brasstown Bald. This is the highest point in Georgia is and right on the border of South Carolina. It's a bit over 4,700' and you can drive up to near the top and take a shuttle to an observation tower. It has been the final stage of the Tour Of Georgia and a ride I've had on my list for many years. Since I had my bike on top of the Prius I absolutely had to give it a shot.

I park at an intersection about 12 miles from the top to give myself a good warmup and head out. The first 7 miles or so are mainly rollers and it's absolutely beautiful country. Then the road to Brasstown turns off left and gets narrow and steep right off the bat. It reminds me of a cross between Hurricane Mountain Road and Smuggler's Notch, with switchbacks and very steep sections. So I'm pounding along, cars are coming around every minute or so and at about 3 1/2 miles from the top I see a youngish couple coming down the road. As I pass them the man looks directly at me and comments; "The WALL is still ahead!" Strong emphasis on wall! I make the turn around the next corner and see exactly what he's talking about - a steep, absolutely unrelenting hill rising up for as far as I can see. I grab a swig from my water bottle and as I start up I glance down to see my bike computer indicating a 21.4% grade! While a little less steep than the final 100 yard section on Mt Washington, this hill is almost 1/3 of a mile long. YEOW I stand up and kick, and I have to stand almost the entire way - and I feel like I'm going to throw up by the time it kicks back. That was the longest and steepest climbing I've ever done!

At the top there is a Georgia Forest Service gate and a woman charging cars to park. She didn't charge me, but wouldn't let me ride all the way to the actual top. Apparently they have a shuttle service, that they charge for, taking tourists to the observation tower at the top. I was pretty bummed, but what can I say? The ride down was really quite a challenge, requiring total focus as it was very steep and there were cars on the road with me. Once I made the turn off the narrow road it was a blast flying back to the car.

I changed out of my cycling clothes and headed north once again. About 20 miles down the road I came across a small stand selling jams, jellies, BBQ and antiques. I stopped and bought some jam and a BBQ pork sandwich that was probably one of the best BBQ pork sandwiches I've ever had in my live! I really mean that, it was fabulous. It was so good I wish I'd bought two! On the road again and in only 7 hours I was in Roanoke Virginia. Crash at a Day's Inn right off the highway, and the next morning I was on the road by 8 AM. And then a long 15 hour day later I was home. Yee-Ha.

I know, I know, it wasn't a climbing trip, but it was a great trip. I did try to climb and I could have gone to Seneca and hooked up with someone, but by that time I was ready to be home. It probably would have been different if I'd been traveling with someone else, but the solo trip isn't my thing. Being away from home for 2 weeks is a bit much for this old guy. But then it gives me something to plan for in the spring - ROAD TRIP!



So here ya go, the latest and "schmatest"!
Huntington Ravine
OUT since the warmup
Repentance
OUT
Standard Route
OUT
Dracula
OUT


Last weekend there were 4 separate hiking-related incidents in the White's, all of which required rescues. In most cases the hikers were totally unprepared for any kind of problem, and in at least one case it was the mild weather that allowed them to get out of it virtually unscathed. This time of year bringing proper clothing can make the difference between tragedy and no-problem!

http://www.conwaydailysun.com/index.php/newsx/local-news/93381-rescue-102412


Wednesday evening at around 7PM apparently there was a fire at the Joe Jones store on Main Street in North Conway. While the store fortunately didn't burn to the ground, it was badly damaged and the merchandise was probably close to a total loss from smoke and water damage. In a TV interview this morning, the local fire chief said that he believed the fire started on the outside of the building and was being considered "suspicious". It was very fortunate that it was caught early as there are several buildings quite close by.


The BugCON rating remains at a minimal 1 now. Stay tuned, we'll be in the Ice Report before we know it.


The Gunks (New Paltz, NY) October 26-28,2012.  Registration is open!  Please join us and help us spread the word!

Paradox Rocks is a legendary series of weekend gatherings where people with disabilities, their friends, partners and families can rock climb during the day and gather around the campfire at night. While these weekends have rock climbing as their central theme, participants have been found hiking, mountain biking, fishing and always inspiring each other to take on the next challenge.

Paradox Rocks - Shelf Road (Canon City, CO) - October 26-28, 2012
Register HERE -
http://cts.vresp.com/c/?ParadoxSports/222dbbb161/a1438a2b9f/98a65a758e
Program Director:  Craig DeMartino:  demartinophoto@yahoo.com

Paradox Rocks - The Gunks (New Paltz, NY) - October 26-28, 2012
Register HERE -
http://cts.vresp.com/c/?ParadoxSports/222dbbb161/a1438a2b9f/a475be4ee7
Program Director:  Mike Reddy: michael.r.reddy@gmail.com


Reel Rock
Thursday, November 1
8:00-10:00 PM
International Mountain Equipment
North Conway, NH

Tickets $10 at the door
Proceeds benefit the Northeast Live Your Dream Grant


Up on one of the Mount Washington Valley's finest crags and want to know what that climb you're looking at is? Or maybe you're on your way up from Boston and want to check out the Ice Report for your upcoming weekend plans. Or more likely, you're at work just want to daydream about your next adventure. Well if you have a smart phone handy, you can get to NEClimbs from anywhere you have cell service. While it doesn't offer every single feature of the site and it's not an "app", in mobile form, it does do a whole lot and is very useful. Here is the live link to the mobile version of NEClimbs:

http://www.neclimbs.com/mobile

Check it out and if you have issues on your specific phone, please feel free to let me know.


Join us and LIKE us on Facebook. I'll try and post some interesting pix every Thursday and the latest Ice Report in the season, tho certainly not the whole Report. Here's where you can check it out:

http://www.facebook.com/NEClimbs/



Have fun and climb safe,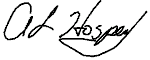 Al Hospers
The White Mountain Report
North Conway, New Hampshire
---
Hey, look, don't worry too much about me
Rob Hall