Like reading the White Mountain Report every week? Why not get it delivered to your e-mailbox every Thursday? All you have to do is subscribe. It's fast, painless, and best of all it doesn't cost you a dime!
CLICK HERE...

January 31, 2013

Hi Folks,

YIPPEE - The 20th annual Mount Washington Valley Ice Fest is here! Yup, it's this weekend - February 1-3. This is going to be a really big one with more clinics, more guest guides and fun things to do than ever before. This year's slideshows and talks will be at the Theater In The Woods in Intervale. It's going to be great. For details go to www.mwv-icefest.com. I'll be out guiding all 3 days so I hope to see you out on the ice.

A few days ago, Good Morning America weatherman Sam Champion described our current crop of weather "Whiplash Weather" and that really does sound like what we've been going through so far this winter. We have had extreme and sometimes violent swings all over the country. After a week of very cold temps, finished up by a welcome 3+ inches of powder, we've now gone through an inch and a half of rain with temps reaching a whopping 60 degrees at 7AM this morning! and if that's not enough, as I write this, at 9:30 AM the temp has already fallen to 54, with a landing back into the mid-20's sometime this evening predicted. It's been a wild rollercoaster ride so far and it's only January 31st! So what does all this mean to all of us ice mavens?

In spite of the significant rain event last night, we're not going to stay in this state for long. After our previous warm spell, followed by severely cold weather for the past 8-10 days, ice reformed and there was a lot of ice in all the regular places. This quick return to more normal February conditions should set things up well for the weekend. You will need to be aware of possible delamination here and there, especially near the tops of climbs, but there should be generally climbable ice in many of the normal places. On top of that there is the possibility that we could have ice forming in places we don't usually see it - like on some of the more esoteric climbs on Canon. I'm personally looking at this as more likely to help than hinder. Of course I guess we'll just have to wait and see…

As I was snowplowing my driveway on Tuesday morning I got a call from George Hurley wanting to go out for a climb. George has just turned 78 last week and his appetite for climbing shows no signs of diminishing. I couldn't get out for the whole day, so we decided to give our old friend The Unicorn a try. We have done Unicorn together several times over the years, and in a wide variety of conditions. We decided to start up the ice ribbon that's in a little gully just left of the little mixed direct start to Thresher. This year there was less ice than usual and I had to do a bit of a grovel around to the left on some rock rather than up the normal curtain. I brought up George and he did the little gully up to the ledge below the upper ledge.

Up at the belay, I was somewhat disappointed in what I saw. The normal way to get up on the Unicorn Ledge is via a short vertical corner that is a part of one of George's rock routes. I've done this section in pretty meagre conditions, but this was less than I've seen it. There was only a few drools of ice in the corner, and the first bolt on that rock pitch was uncovered. I clipped the bolt and made a few moves up to check on the ice on the upper slab. My left tool got a stick, but the right was into a crust of snow/ice and it kept pulling through. Not very inspiring I much say. I came back down and took a breather. George wasn't very impressed with how things were looking, and actually neither was I. I could also see that the upper corner of Unicorn hadn't formed on the right side. This was really unusual and meant that there were not going to be any stems for that first 40' of climbing. HMMM

I put a runner on the bolt and figured that I could possibly use that as an aider to get myself up on the slab. I hooked my way up the corner again and got my left tool to stick in the thin ice on the slab and this time I had my feet right at the level of the sling. I tried to get a stick with my right tool, but every time I tried to tap it in all it would do was to whack through to rock and scrape off. This didn't leave me with a particularly good feeling, so once again I backed down. gearge said that he was was concerned that if I actually committed to the move onto the slab I could be trapped up there with nowhere to go and no way to get back down. Not a good thing to either of us, so basically I backed off. SIGH

I walked over to the left where there was a runnel that often has ice in it, and it did. However I didn't think it was big enough to take screws and I didn't have the rock gear needed. DOUBLE SIGH Oh well…I walked back over to George and we decided to call it an afternoon. I needed to be home in time to meet the kiddo at the bus anyway, so that was just going to have to do it for this time. You win some and loose some, and maybe it will refresh after it gets cold again. You never know.

UnicornDirectStart_Tuesday.jpg
Unicorn_Tuesday.jpg
GeorgeHurley_Tuesday.jpg


Only a few weeks after an avalanche seriously injured a climber in Huntington Ravine, a climber was killed in Kings Ravine when he slipped and fell 1,500 feet. Richard Gabrielle of University Park, Texas, was with a party of 7 climbers who were ascending Great Gully. 4 of the climbers had gone over the top of the gully when one of the remaining climbers, Leo Freeman, looked back and realized that Gabrielle was not there. Freeman descended the entire length of the climb and searched for Gabrielle, eventually finding his body. members of several local search & rescue teams participated in the body removal.

As none of his partners saw what happened, it's not clear what happened. Gabrielle and his partners we all experienced and had all the proper equipment. However the ice and snow on Mt Washington at that time was hard packed, what is often called "bulletproof". A slip on that kind of surface is catastrophic as once you get going, you are very unlikely to be able to self arrest.


The "not-quite-a-pull-off" under Shoestring Gully is a poor choice nowadays. We strongly suggest using the lot back near the bridge on the opposite side of the road across from the descent, and then hiking around the corner to access the route as usual. Some cars have been towed this year! Please read and heed the following DOT announcement.

http://www.nh.gov/dot/media/nr2013/20130114-no-parking.htm


March 2-3, 2013 - Whether you're a beginner or experienced climber, a courageous cancer survivor, a person whose life has been affected by cancer, or just someone looking for a weekend of fun – Climb4Life is for you!

Join us for the 2nd annual Climb4Life Boston! This event is part of a national series that raises money for ovarian cancer research and awareness initiatives. Whether you are a newcomer or an old pro, HERA brings together men, women and teens to climb for a cause. You are the heart of the event. We need your strength to help fight ovarian cancer and save the lives of women and girls!

Event link

Here are some other interesting pics:

Diagonal.jpg
Unicorn.jpg
Repentance_Remission.jpg
silverCascade.jpg
LHMonkeyWrench.jpg
blackPudding.jpg
chia.jpg
standardRoute.jpg
dracula.jpg
cinema.jpg
silverCascade.jpg


Be sure to check the Ice Report Page for the full assortment.


The MW Valley Ice Fest 2013 is almost hear - it's this February 1-3. You can dead about the details here - http://icefest.blogspot.com/. Make your plans and get your hotel accommodations in place 'cause this is going to be a big one! The number of clinics, guest guides and fun things to do are huge and make it better than ever. PLUS the weather is cooperating and we've got beaucoups ice for you to play on!


If you enjoy getting the White Mountain Report and using NEClimbs.com, please take a minute to help support them. It's easy, just go ON LINE and make your donation via PayPal. You don't need a PayPal account, you can use almost any credit card. Just click the link below:

http://www.neclimbs.com/index.php?PageName=donation_fundraiser

Of course you can also contribute via check or money order to make your contribution. Just make it out to NEClimbs and send it here:

NEClimbs
92 Bow Lane
North Conway, NH 03860

Thank you once again for your support...


Up on one of the Mount Washington Valley's finest crags and want to know what that climb you're looking at is? Or maybe you're on your way up from Boston and want to check out the Ice Report for your upcoming weekend plans. Or more likely, you're at work just want to daydream about your next adventure. Well if you have a smart phone handy, you can get to NEClimbs from anywhere you have cell service. While it doesn't offer every single feature of the site and it's not an "app", in mobile form, it does do a whole lot and is very useful. Here is the live link to the mobile version of NEClimbs:

http://www.neclimbs.com/mobile

Check it out and if you have issues on your specific phone, please feel free to let me know.


Join us and LIKE us on Facebook. I'll try and post some interesting pix every Thursday and the latest Ice Report in the season, tho certainly not the whole Report. Here's where you can check it out:

http://www.facebook.com/NEClimbs/



Have fun and climb safe,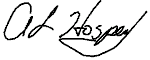 Al Hospers
The White Mountain Report
North Conway, New Hampshire
---
Life is brought down to the basics: if you are warm, regular, healthy, not thirsty or hungry, then you are not on a mountain... Climbing at altitude is like hitting your head against a brick wall — it's great when you stop.
Chris Darwin