Like reading the White Mountain Report every week? Why not get it delivered to your e-mailbox every Thursday? All you have to do is subscribe. It's fast, painless, and best of all it doesn't cost you a dime!
CLICK HERE...

April 11, 2013

Hi Folks,

While we have had fairly spring-like conditions for the past week or so, things are going to change starting tonight. The NWS has issued a Winter Weather Advisory which will be in effect from 8am Friday until 2am Saturday. The full weather report is below, but the gist of it is that there is an expectation of somewhere between 2 to 6 inches of snowfall over the advisory period. While this is a late weather event, it is not unheard of and I'm kind of happy that I haven't put my snowblower away quite yet. Not that it's probably going to last all that long, mind you.

So far this has been a fairly uneventful Spring as the snowmelt has been surprisingly gradual and controlled. "So Far" being the operative words! We haven't had any big rain events, so the rivers haven't overflown their banks and we haven't had any ice-jams so far. That's meant that the ground has been able to absorb the melt so the mud-season aspect of Spring has been pretty minimal. All that said, we almost assuredly WILL have some big rains, the creeks WILL rise, we're going to get some mud, the crevasses in Tuckerman and Huntington will form and the ice up there will fall! It's all just a matter of time. Stay tuned...

The trail up to Humphrey's has been totally free of snow and ice, there doesn't seem to be any ice up above the South Buttress of Whitehorse and even many of the mountain bike trails are firming up - at least the ones like the Rattlesnake Ridge in Redstone. However, regardless of what's been going on here in the Valley, up on the Mountain winter has not abated. If you've kept abreast of the daily avalanche reports, you will have noticed that there have been a number of avalanche events. The link below has some particularly good thoughts by Chris Joosen about what's happening up there and about what the Moderate rating actually means.

http://www.mountwashingtonavalanchecenter.org/2013/04/07/moderate-danger-and-avalanche-accidents-respect-and-awe/

Be sure to check out the pictures, because they are really something. Especially this one:

http://www.mountwashingtonavalanchecenter.org/wp-content/uploads/2013/04/2013-04-05-crownline-resize.jpg

Today's avalanche report holds a LOW rating in most locations. However, based on the upcoming weather event, that will most likely increase beginning on Friday and throughout the weekend. I strongly urge you to check the Avalanche Report before venturing into the higher elevations.

http://www.mountwashingtonavalanchecenter.org/

NOTE: The Harvard Cabin is closed for the season.  The only camping permitting on the eastern side of Mount Washington is at Hermit Lake Shelters.



Both the Black Dike and Pinnacle Gully have been done this week. This is probably as early as they have ever been climbed! Is that a good thing, I suppose so. [wry grin] Pinnacle was a solo. Unfortunately there is nothing climbable in the lower elevations, and based on the lack of ground-water in the system right now, I'm not sure when there will be. Let's hope for some more rain and early snow in the Notches. Couple that with some consistent cold weather and that would at least give us something reasonable to play on. Special thanks to Peter Doucette from Mountain Sense guides for the great picture of the Black Dike. NOTE - as of the middle of the week, the Tuckerman Ravine Trail above the Huntington intersection is closed for construction. Stay tuned for more info.
Huntington Ravine
Pinnacle has been done this week, but barely!
Repentance
OUT
Standard Route
OUT
Dracula
OUT


Several folks have emailed or PM'ed me on NEClimbs about climbing rock in the Valley right now. IMNSHO the only "reasonably safe" place to climb rock here right now is at Humphrey's Ledge, the South Buttress of Whitehorse left of Atlantis Corner and Sundown Ledge. Almost everywhere still else has ice and snow up above it , some visible and some not so much, and it IS going to fall down over the coming weeks. We need a week of warm sunny days and some significant warm rain before it will clear out. Here are some pix I took Thursday morning that you should find interesting:

above_echo_roof.jpg
above_north_end_cracks.jpg
above_whitehorse_slabs.jpg
prow.jpg


If you enjoy getting the White Mountain Report and using NEClimbs.com, please take a minute to help support them. It's easy, just go ON LINE and make your donation via PayPal. You don't need a PayPal account, you can use almost any credit card. Just click the link below:

http://www.neclimbs.com/index.php?PageName=donation_fundraiser

Of course you can also contribute via check or money order to make your contribution. Just make it out to NEClimbs and send it here:

NEClimbs
92 Bow Lane
North Conway, NH 03860

Thank you once again for your support...


Up on one of the Mount Washington Valley's finest crags and want to know what that climb you're looking at is? Or maybe you're on your way up from Boston and want to check out the Ice Report for your upcoming weekend plans. Or more likely, you're at work just want to daydream about your next adventure. Well if you have a smart phone handy, you can get to NEClimbs from anywhere you have cell service. While it doesn't offer every single feature of the site and it's not an "app", in mobile form, it does do a whole lot and is very useful. Here is the live link to the mobile version of NEClimbs:

http://www.neclimbs.com/mobile

Check it out and if you have issues on your specific phone, please feel free to let me know.


Join us and LIKE us on Facebook. I'll try and post some interesting pix every Thursday and the latest Ice Report in the season, tho certainly not the whole Report. Here's where you can check it out:

http://www.facebook.com/NEClimbs/



Have fun and climb safe,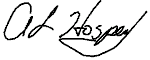 Al Hospers
The White Mountain Report
North Conway, New Hampshire
---
There was no alternative
Chris Jones, North Twin, North Face