Like reading the White Mountain Report every week? Why not get it delivered to your e-mailbox every Thursday? All you have to do is subscribe. It's fast, painless, and best of all it doesn't cost you a dime!
CLICK HERE...

April 25, 2013

Hi Folks,

We've had a really great several days for anything outdoors. Sure the weather has been a bit up and down, but that's spring in New England! Nothing is really all that different, other than we have had a slow gradual melt, so there hasn't been any flooding, thus it's been great for everyone other than the white water folken. Since I'm not one of those, and the wife won't allow another expensive hobby, I'm a pretty happy guy.

I got out climbing at Humphrey's a couple of times last week and once at Cathedral and all were really quite nice. Many of the climbs on Humphrey's, including much of the Geriatric Wall area, is just fine. As always climbs like Yellow Jacket take some time to dry, but they will be in shape shortly - as long as we don't get big rains.

Joe Perez and I also climbed at the Ego Trip slab on Cathedral. I always like climbing there early in the season. I feel like if I can whip out the 1st pitch of Ego Trip (5.10 a/b) then I'm in pretty reasonable shape for the season. Of course I've got it pretty wired after all the times I've done it, but it's still kind of heady and the crux move is no give-away. Well I nailed it again this year, whew, and also ran up the 1st pitch of Starfire, which is a sweet little 5.8. All in all some great warmups for the season.

While we were at Ego Trip 3 guys sauntered up and it turned out that they were my old friend David Powers, Jon Sykes and their friend whose name I can't remember (Scott?). I did a fair amount of rock and ice climbing with David several years ago, but I haven't seen him since he got married and had a baby. Go figure… David turned me on to Mt Wheeler and the Great Book, a true New England classic. The 3 of them did the various climbs on the slab and Jon led P1 of Ego Trip. He brought the others up and they talked David into leading P2 of Ego Trip. That goes at about 11c, with the main crux getting over the overlap at about half-height. We had to leave just as David was working that out, but I understand he managed it. Go David! Although Ego Trip is a sport climb, other that a tricam placement on P1, there's no question that keeps your attention!

EgoTrip_1.jpg (Joe Perez)
EgoTrip_2.jpg (Jon Sykes)
EgoTrip_3.jpg (Jon Sykes)
Scene.jpg (Scott?)

Notice that there was a fair amount of snow still at the base of the climb, and uphill under Bombardment as well.

All in all my season has started off great and I'm hoping that it continues. The main thing is to just get out there and climb as much as I can, and right now that's the plan.


Lots of folks have asked about how the road and MTB riding in the area is now. For the most part the road riding has been great. Bear Notch hasn't opened and there is still some snow up high, but it's rideable and the Kanc is great. Hurricane Mountain Road still has a lot of snow, but it's clearing fast. I have not been out to Evans Notch, but I'll bet it's mostly fine. Just be aware about the fools in the cars as always. They aren't used to seeing cyclists yet this season. I almost got popped last Monday right in front of Walmart! That's one reason I ride more in the woods these days. I've ridden most of the trails here on the West Side and they are in great shape. Of course the logging roads are soft so you might want to avoid them. In addition there is a trail closing on a part of the Electric Loop for a Goshawk nesting. It's posted, so please avoid it. The East Side is also in good shape. I have ridden the Outer Limits and Rattlesnake Ridge a couple of times and they are great. My understanding is that Sidehill and Sticks & Stones are as well. Of course where it's normally wet, it's wet now.



Potentially big snow on the way, good ice almost everywhere, Ice Fest in a couple of weeks...what's not to like folks? Get out there and go climbing!
Huntington Ravine
options...
Repentance
rebuilding
Standard Route
good
Dracula
good


The flying bugs haven't really come out yet up here. We keep having these little frosts that have knocked them back before they get started. That said, the ticks are definitely out there. I haven't gotten any, but several of my friends have come home and found them on their bodies and pets. I'm hoping that this isn't a bad tick year, but this is a poor start so be vigilant.


The warm temps have really melted out most of the hidden ice & snow in the Valley. That makes things look like they are pretty safe on the local crags. That said, there still may be stuff in nooks and crannies. Not to mention that the winter surely loosened things up in lots of places, so be sure to wear your helmets. I have also heard that anywhere over about 2,000 definitely has snow and ice so if you're out hiking or climbing in the upper elevations, bring appropriate gear. That includes places like Black Cap, Kearsarge, Chocoura and the like. You'd be surprised how much stuff lingers up there. heck, I was on a bike trail her win the Valley on Wednesday afternoon and there was one section with packed snow/ice! Just be aware...


If you enjoy getting the White Mountain Report and using NEClimbs.com, please take a minute to help support them. It's easy, just go ON LINE and make your donation via PayPal. You don't need a PayPal account, you can use almost any credit card. Just click the link below:

http://www.neclimbs.com/index.php?PageName=donation_fundraiser

Of course you can also contribute via check or money order to make your contribution. Just make it out to NEClimbs and send it here:

NEClimbs
92 Bow Lane
North Conway, NH 03860

Thank you once again for your support...


Up on one of the Mount Washington Valley's finest crags and want to know what that climb you're looking at is? Or maybe you're on your way up from Boston and want to check out the Ice Report for your upcoming weekend plans. Or more likely, you're at work just want to daydream about your next adventure. Well if you have a smart phone handy, you can get to NEClimbs from anywhere you have cell service. While it doesn't offer every single feature of the site and it's not an "app", in mobile form, it does do a whole lot and is very useful. Here is the live link to the mobile version of NEClimbs:

http://www.neclimbs.com/mobile

Check it out and if you have issues on your specific phone, please feel free to let me know.


Join us and LIKE us on Facebook. I'll try and post some interesting pix every Thursday and the latest Ice Report in the season, tho certainly not the whole Report. Here's where you can check it out:

http://www.facebook.com/NEClimbs/



Have fun and climb safe,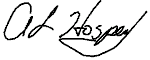 Al Hospers
The White Mountain Report
North Conway, New Hampshire
---
If you got the f****n' spirit you rock, if you don't.....you're a sport climber
Leonard Coyne