Like reading the White Mountain Report every week? Why not get it delivered to your e-mailbox every Thursday? All you have to do is subscribe. It's fast, painless, and best of all it doesn't cost you a dime!
CLICK HERE...

January 1, 1970

Hi Folks,

So the race is on for getting the earliest ice of the 2013 season. There is chatter about the Black Dike, Huntington and Tuckermans Ravines, Lincoln's Throat and even Smuggs. I used to get into this on occasion - heck, I've even soloed Pinnacle Gully on my birthday, November 3rd. However, as I've gotten older, I've gotten more into extending the season we're in, rather than pushing the upcoming one. And what I "really" like is to find ways to use the shoulders of the seasons to gram days when I can do more than one sport in a day. Sure, I'm looking forward to the 2014 ice season, but at the same time I'm going to enjoy what we have right for now as long as I can. I rode up the Red Tail MTB Trail over by Hurricane Mountain Road on Wednesday in mid-40's temps and it was great. I stopped in the upper clearcut to watch the snow flurries on Mt Washington and the Presie's and it was beautiful.

Over the past 10 years I've managed to ride the road bike, XCski, ice climb and rock climb, all in a single day. None of it being really hard stuff, but that's not the point. The idea is not to scare myself, it's all about just having as much fun as possible in a single day. Usually this kind of thing happens in the spring, when the days are longer and the ice and snow have been there for a while. Still, I've managed to grab 3 sports in a day in teh early winter on occasion. I just have to keep my eye on the conditions and be ready to make my move quickly. The skiing part is usually the most difficult in the early season, but my MTB buddy Mikey has been saying that he often gets some early XC skiing in up on Jefferson Notch Road. That got me thinking that there may be the possibility of grabbing a MTB ride as well as a ski on the same trip. HMMM - then, if it's not too cold, I could grab some Humphrey's or South Buttress rock. And a plan is starting to form!

Speaking of late season rock, over the past several years my friend Jeff Lea and I have been pushing our personal date for our last days on the rock in the MW Valley. Every year we go a day or two later, and a little colder. I'm hoping for December this year, but of course it all depends on the snowfall here in the Valley. [grin] I guess the point is, we all are looking for some fun and we find it in different ways. I'm going to enjoy the ice and snow when it comes. And in the meantime, I'm going to enjoy the rock and cycling, 'cause it's all good.


Eastern Snow and Avalanche Workshop: I got a notice from our friendly local Snow Rangers about this great workshop taking place on November 9th. It really looks like it's going to be an excellent event so I signed up right away. If you spend a lot of time out there playing or working in the snow, I think it would be an excellent thing to take advantage of. You can read more about it here -

http://www.neclimbs.com/SMF_2/index.php/topic,8074.msg61807.html#msg61807

And sign up here -

http://www.esaw.org/


I don't usually post much about Alpine climbing, but this caught my eye. This guy is the real deal and his exploits are amazing. Check it out if you get a minute.

http://vimeo.com/76978752#at=0


Wild Country, manufacturer of many types of climbing hardware, is recalling several batches of their very popular nuts. Check your rack...

http://www.wildcountry.com/community/latest-news/2013/10/07/Voluntary_Recall_Notice__Classic_Anodized_Rocks__07102013/


For all practical purposes the bugs are gone so I'm switching to IceCON. While there isn't really any ice yet, it will be here soon enough.


If you enjoy getting the White Mountain Report and using NEClimbs.com, please take a minute to help support them. It's easy, just go ON LINE and make your donation via PayPal. You don't need a PayPal account, you can use almost any credit card. Just click the link below:

http://www.neclimbs.com/index.php?PageName=donation_fundraiser

Of course you can also contribute via check or money order to make your contribution. Just make it out to NEClimbs and send it here:

NEClimbs
92 Bow Lane
North Conway, NH 03860

As always, thank you for your support...


Up on one of the Mount Washington Valley's finest crags and want to know what that climb you're looking at is? Or maybe you're on your way up from Boston and want to check out the Ice Report for your upcoming weekend plans. Or more likely, you're at work just want to daydream about your next adventure. Well if you have a smart phone handy, you can get to NEClimbs from anywhere you have cell service. While it doesn't offer every single feature of the site and it's not an "app", in mobile form, it does do a whole lot and is very useful. Here is the live link to the mobile version of NEClimbs:

http://www.neclimbs.com/mobile

Check it out and if you have issues on your specific phone, please feel free to let me know.


Join us and LIKE us on Facebook. I'll try and post some interesting pix every Thursday and the latest Ice Report in the season, tho certainly not the whole Report. Here's where you can check it out:

http://www.facebook.com/NEClimbs/



Have fun and climb safe,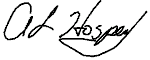 Al Hospers
The White Mountain Report
North Conway, New Hampshire
---
As far as I knew, he had never taken a photograph before, and the summit of Everest was hardly the place to show him how.
Edmund Hillary, referring to the Sherpa Tenzing Norgay