Like reading the White Mountain Report every week? Why not get it delivered to your e-mailbox every Thursday? All you have to do is subscribe. It's fast, painless, and best of all it doesn't cost you a dime!
CLICK HERE...

December 3, 2013

Hi Folks,

While normally we would have had a sliver of lower elevation ice climbing by this time, obviously that ainít happening this year. Yes, on the plus side there has been some early season climbing on the Black Dike and Mt Washington. On the minus, barely a sign of anything resembling ice at Frankenstein, much less Mt Willard or Cathedral Ledge. That said you just gotta make the best of what youíre given. At least thatís what my mom always told me BITD. I figure this is a time to take that to heart.

I donít have a heck of a lot to say about ice climbing, snow and winter mountaineering right now, for obvious reasons. Iíd just suggest that the best thing to do right now is to take advantage of what Mother nature is delivering. Up here this weekend the weather pundits are predicting 3 consecutive sunny daze, with temps well above average. Iíve got my wood stacked, yard raked, gutters taken down and screens put away, the house & yard all buttoned up for the winter. So that frees me up for some late season rock climbing, mountain biking and hiking. Itís not what I plan on for early December, but itís not really a bad thing. Winter will be here soon enough, and it will last long enough, so grab these days and enjoy the while you can. Believe me, youíll appreciate them all the more when you look back from early February!

2015/2016 NECLIMBS FUNDRAISER: I know I havenít been doing a heck of a lot of ice reporting so far this season, but please donít shoot the messenger. At least you arenít going to be in your car this weekend heading up here with the anticipation of climbing ice at Frankenstein! Fortunately for you guys & gals, this is the last time this season that Iíll be asking for your support. If you can afford to make a donation, of any size, believe me that it will be appreciated. Hereís wishing all of you a safe and ice filled season.

So far 42 subscribers have made donations. THANK YOU! FWIW thatís out of over 1,200 subscribers to the weekly White Mountain Report, 1,548 LIKES on FaceBook and a web site that gets over 1,200 unique visits a day. Letís put it this way, Iíd be very happy if 10% of those that sign up for the Report, made a contribution but thatís highly unlikely to happen - for whatever reasons. Still, if you havenít made a donation, please at least consider it. Think about it this wayÖ If you spend any amount of time up here in the Whites in the winter, by reading the Weekly Report a token $20 donation will save you far more than that over the course of the season.

You can make your donation of any amount ON LINE. It's painless and you can use pretty much any credit card. Simply click the link below to make your contribution.

http://www.neclimbs.com/index.php?PageName=donation_fundraiser

As always you can also contribute via check or money order for $20. Just make it out to NEClimbs and send it here:

NEClimbs
92 Bow Lane
North Conway, NH 03860

The White Mountain Report newsletter has been put out consistently since 1998. I have archived almost all of the Reports from as far back as September of 1999 and you can read them online at any time! The current traffic on NEClimbs.com is well over 1,000 unique visits a day, has over 1.4 million monthly "hitsĒ. This funky little newsletter goes weekly out to over 1,200 subscribers every Thursday. PLEASE REMEMBER, tho itís certainly a labor of love, it's your contribution that makes this newsletter and the NEClimbs web site possible.

THANK YOU for your continued support...





I raised the IceCON rating to a 5 today. It's unusual to get a 5 rating this early in the season, but this one has certainly been special. All the climbs in the Amphitheater are IN, as is pretty much everything else at Frankenstein. It's really pretty impressive just how much ice there is out there right now, in spite of how sunny it is. Just goes to show what snow and cold will do for things. That said, we have a VERY BIG round of snow coming in on Saturday evening through early Monday. Predictions are for 2 feet, but if we even get half that it's a big deal. If you're planning on climbing on Sunday just be aware of what that much snow means and please drive safe on the way home.
Huntington Ravine
options, but beware snow
Repentance
IN - P2 start tricky
Standard Route
IN - top pitch is much better
Dracula
IN

span class="reportSectionHeader">VALLEY CYCLING:
The trails are great right now, and considering how dry things have been Iíll bet that by Friday afternoon there will hardly be any puddles out there. Sure, unless you have a fat tire bike or studded tires, the mountain bike season is surely winding down. Enjoy it while we have it. I rode several of the east side trails early this week and they were great. That said, someone has stolen 2 of the brand new signposts that the local NEMBA chapter had just put up; one on the east end of the Swamp Trail and the other on the same end of Pillar To Pond. This is a really sad thing, and one that has made a lot of folks pretty angry. I have no idea if itís someone with an addenda, or simple vandalism. Regardless of whichever it is, it was a hurtful thing. [big frown]


Up on one of the Mount Washington Valley's finest crags and want to know what that climb you're looking at is? Or maybe you're on your way up from Boston and want to check out the Ice Report for your upcoming weekend plans. Or more likely, you're at work just want to daydream about your next adventure. Well if you have a smart phone handy, you can get to NEClimbs from anywhere you have cell service. While it doesn't offer every single feature of the site and it's not an "app", in mobile form, it does do a whole lot and is very useful. Here is the live link to the mobile version of NEClimbs:

http://www.neclimbs.com/mobile

Check it out and if you have issues on your specific phone, please feel free to let me know.


Join us and LIKE us on Facebook. I'll try and post some interesting pix every Thursday and the latest Ice Report in the season, tho certainly not the whole Report. Here's where you can check it out:

http://www.facebook.com/NEClimbs/



Have fun and climb safe,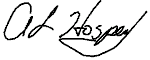 Al Hospers
The White Mountain Report
North Conway, New Hampshire
---
Just a reminder ó a guidebook is no substitute for skill, experience, judgement and lots of tension.
Charlie Fowler