Like reading the White Mountain Report every week? Why not get it delivered to your e-mailbox every Thursday? All you have to do is subscribe. It's fast, painless, and best of all it doesn't cost you a dime!
CLICK HERE...

February 20, 2014

Hi Folks,

I know I talk about the weather a LOT, but I have to mention it again this week. We've had a LOT of snow over the past 7 days, and there is more snow and freezing stuff on the way. FWIW, according to WMUR we are aver 2 feet above the average for both the month of February and for the year! None of that is likely to affect the state of the ice, and in fact the contribution to the snowpack may actually make things better. However, it does significantly increase the objective danger for all of us out there in the mountains, and even on places where we normally wander around without any fear of avalanches.

According to some reports on the web there was a slab avalanche at Killington several days ago, and another at Jay Peak. From what I understand, the latter buried a skier to their waist! I saw a presentation at last year's Snow Conference and this was discussed and it's not at all unheard of. If it can happen on a ski slope, it can happen in a alpine gully or on the approach to an ice climb. Heck, I was raking the 4+ feet of snow on my front roof the other day and when the snow slid it was exactly like a slab avalanche, crown and all.

If you are at all considering going up on Mt Washington, I strongly urge you to read the current Avalanche Advisory on the Mount Washington Avalanche Center web site here:

http://www.mountwashingtonavalanchecenter.org/category/avalanche-advisory-for-tuckerman-and-huntington-ravines/

These guys are on top of all things snow, and I really trust what they have to say about conditions. People get in trouble very often because they are too invested in their objective and now willing to alter their plans when conditions deteriorate. The Mountain got 5-6" overall on Tuesday, not to mention another big dump of fluffy on Wednesday. It just hasn't quit!

In addition, check out this from yesterday's avalanche bulletin:

"…Also consider that it's vacation week so expect a statistically higher than normal amount of triggers running around the mountain.  Be conscious of who may be above and below you."

Chris Joosen, Snow Ranger

While I was writing the above, I mentioned the objective danger of avalanches. It got me thinking about the difference between "objective danger" and "subjective danger". The Oxford Dictionary of Sports Science and Medicine defines them as following:

Subjective Danger - An avoidable and manageable danger that is potentially under the control of an athlete (e.g. by the correct use and choice of equipment).

Objective Danger - A risk, such as an avalanche, flood, or storm, over which a person has little or no control, and which is not merely a figment of his or her imagination.

One might suggest that in alpinism and mountaineering both of these terms are somewhat interchangeable. It would be hard for me to argue with the assertion that being in the wrong place at the wrong time, at least as far as an avalanche is concerned, could be both. Don't be like my 14 year old who loves to argue semantics folks. If it looks bad, it probably is bad.

On a somewhat lighter note, I'm watching the snow build up on the side of my house and thinking that pretty soon my son might be able to repeat his ski off the roof trick that he did 7 years ago! Now THAT would be entertaining!



I got up at 5:30, grabbed some cereal, grabbed a coffee at the Frontside and headed up to the Notch to check things out. As I left town it started snowing lightly, getting heavier as I went along. By the time I got past Bartlett it was obvious that getting any really good pictures was going to be doubtful. Pulling into the Dry River Campground where I take pics of the Amphitheater, I could make out the climbs, but they were hard to really see. It was the same at the Standard Route pullout and Dracula. Further up I couldn't even see Willies Slide or anything on Mt Willard! I took pictures anyway, boping I could tweak them, but it wasn't promising. I was able to get pics of Snot Rocket and the trestle cut by pulling into the viewing area. Coming back down past Standard I stopped again and was able to get a little better shot than previously.
Huntington Ravine
possible
Repentance
OUT
Standard Route
possible
Dracula
OUT

Here's some pix of a few interesting things, the rest from today are on NEClimbs and Facebook: CathedralLedge.jpg
Cauliflower_Gully.jpg
Diagonal_Mordor.jpg
DroplineMachine.jpg
MonkeyWrench_Slab.jpg
Standard_Route.jpg
SuperGoofer.jpg
Unicorn.jpg
Willard_UpperTier.jpg


The HERA Womenıs Cancer Foundation, a nationally recognized ovarian cancer nonprofit, will present its 3rd Annual Climb4Life Boston March 8-9 at the MetroRock Climbing Center in Everett AND at Central Rock Gym in Watertown. Climb4Life brings together beginner and expert climbers, ovarian cancer survivors, their families and supporters, and anyone else interested to rock climb, raise funds for ovarian cancer research and drive awareness of the signs and symptoms of the deadly disease. Climb4Life Boston is part of a national series that raises money for ovarian cancer research and awareness initiatives through rock climbing and hiking weekends. The event is open to people of all ages, abilities and skill levels. To register, visit http://www.herafoundation.org/c4l-boston-2014/.

Registration is $35 through Feb. 28 and $45 thereafter.

Climb4Life Boston 2014 will take place at two climbing gyms in the Boston metro this year! Registration includes admission to the MetroRock Climbing Gym, their ropes course, a treadwall climbing competition and beer tasting from 4-8 p.m. on Saturday, March 8, plus the main event, yoga sessions and Climbing 101 seminar on Sunday, March 9 from 10 a.m. to 4 p.m. Central Rock in Watertown.

Ovarian cancer is a very serious, yet under-recognized womenıs disease. According to the American Cancer Society , about 22,240 women received a new diagnosis of ovarian cancer in the United States last year and more than 14,000 died. With early detection, about 94 percent will survive longer than five years after diagnosis. BUT, only 20 percent of ovarian cancer cases are caught early enough because there is NO effective early detection test ­ pap smears do not detect the disease. So, for many women, by the time they are correctly diagnosed, the cancer has already reached advanced stages. HERA is committed to stopping the loss of women to ovarian cancer and works to achieve this through fundraising for ovarian cancer research and awareness initiatives.


Up on one of the Mount Washington Valley's finest crags and want to know what that climb you're looking at is? Or maybe you're on your way up from Boston and want to check out the Ice Report for your upcoming weekend plans. Or more likely, you're at work just want to daydream about your next adventure. Well if you have a smart phone handy, you can get to NEClimbs from anywhere you have cell service. While it doesn't offer every single feature of the site and it's not an "app", in mobile form, it does do a whole lot and is very useful. Here is the live link to the mobile version of NEClimbs:

http://www.neclimbs.com/mobile

Check it out and if you have issues on your specific phone, please feel free to let me know.


Join us and LIKE us on Facebook. I'll try and post some interesting pix every Thursday and the latest Ice Report in the season, tho certainly not the whole Report. Here's where you can check it out:

http://www.facebook.com/NEClimbs/



Have fun and climb safe,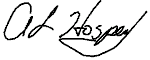 Al Hospers
The White Mountain Report
North Conway, New Hampshire
---
I find that rock climbing is the finest, most healthiest sport in the whole world. It is much healthier than most; look at baseball, where 10,000 sit on their ass to watch a handful of players
John Salathé