Like reading the White Mountain Report every week? Why not get it delivered to your e-mailbox every Thursday? All you have to do is subscribe. It's fast, painless, and best of all it doesn't cost you a dime!
CLICK HERE...

May 15, 2014

Hi Folks,

So, after a 7 hour drive that included at least 30 minutes of traffic tie-ups on 495, I got home from my annual spring trip to the Gunks with George Hurley, just in time to watch the Bruins loose to Montreal. [sigh] We got down there a bit later than usual and it was kind of hot down here, and the pollen was over the top bad. I even had some very annoying allergy stuff going on, which is rare for me. We got down late Saturday afternoon. Usually we would have run over to the nears to grab an introductory climb, but the weather looked bad and George was doing a slideshow at Rock & Snow so we bagged it.

We normally stray at a place owned by the Mohonk Preserve, but that wasn't available this trip, so we stayed at Doug Furgeson's house in New Paltz. Doug is the owner of Mountain Skills guide service, and he's a sweetheart of a guy. He made us feel really welcome and we reciprocated by making lots of dinners. It worked out well for everyone. He's got some great guys working for him (Dustin, Chuck & Wade) and it was nice to sit around after climbing and actuality talk climbing with everyone. [grin]

George did his Early Desert Climbs slideshow Saturday night, the same one he had done last fall. It drew an excellent crowd and people really seemed top enjoy it. A big thanks goes out to Rick Gottleib of R&S for putting it on. There was a young guy at the show who had seen it last fall and it inspired him to go out there and climb Castleton and Ancient Art on his own. He and George really enjoyed chatting about it.

Sunday morning we got up fairly early and got in three good climbs, all in the Nears. We climbed Independence, Alphonse and Yellow Ridge. Independence is a short easy single pitch climb on the far right of the nears that we did just to warm up on the Gunks rock. It still was fun. Alphonse is a cool 5.8 that often gets done in a single long pitch, but we did in 2. George led up the face to below the crux V groove, and I led to the top. The crux is pretty pumpy and you really can't hang out thinkning about it, you just have to do-the-doo. The finish out the roof to the top is cool as well. I really liked it. You rap the route with 2 60 meter ropes and it's pretty much free hanging all the way to the ground. With my 7.8 doubles a prussic is certainly required!

Last we did Yellow Ridge (5.6). I'd good things about it and George is a master at off-width, so he took the first lead. Turns out that it's pretty darn sandbagged and he wasn't happy at all. It's always hard to compare grades from place to place, and the Gunks are notoriously graded low, but I gotta admit this was note at all a 6 - more an 8 in our opinion. I did P2 and then George did the ridge/arete last pitch. As always he did a great job.

On Monday we spent a great day climbing with a posse consisting of Doug, Jeff Lea and Matt Shove. We did Middle Earth (5.7-), Bombs Away Dream Baby (5.8), Wise Crack (5.6), Absurdland (5.9 NO WAY), and Arrow (5.8). Jeff and Matt added Easy Verschneidung (5.2) to their mix. This was totally good fun with excellent companions. It doesn't get a whole lot better than this folks!  The weather was excellent and for a change it actually felt like summer!

Tuesday George and I got a late start and wandered down the Trapps carriage road and did The Last Will Be First. This was recommended by Doug and is a really nice 5.6 and I'd recommend it to anyone. Then we went on down to the Bonnie's Roof area. I wanted to TR Ants Line (5.9 - BS) so George did Sleepwalk (5.7) to set it up. I've done Sleepwalk several times over the years and it's really very nice. I had led Ants Line 20 years ago when I was 20 pounds lighter. I managed it then, but this time I flamed out right at the crux. [sigh] George didn't even want to give it a try. I would compare Ants almost exactly to Crack In The Woods interns of difficulty, but what do I know - right? IMNSHO it's by no means 5.9 tho!

On our last morning, Wednesday, we did Yum Yum Yab Yum which was recommended by Dustin. it's rated as a very moderate 5.3 and is located way down on the far left side of the Nears. It's kind of hard to find and we were very happy to run into Dustin who was down that way looking for his chalk bag and he pointed us right at it. [cool - thnX Dustin] I ran the first 2 pitches together and George did the last, probably the "money pitch". While I was belaying George up his pitch I was looking at the ground and spotted a couple of pieces of broken green bottle and the remains of a hand-rolled cigarette. Who knows? George's pitch went up a cool corner, traversed out right under a roof, across a white "slab" and then up to the top. We both thought it was all nice climbing at a very moderate grade. Tho everyone had recommended walking off, we rapped from a tree on the left. Our 2 ropes just made it to a small hump that we were able to easily down climb to the ground. SWEET!

After a bit of lunch we hiked back to the steel bridge where I dropped George and my pack. I grabbed the car, we got some gas and coffee for the road and began our 7 hour dash home in time for the game. All in all it was once again a great addition to our collection of Gunks trips. We're already planning our fall trip. By then George will be almost 80, but he doesn't seem to really be slowing down. I can't wait.

Here's a couple of pix:

Al_Arrow.jpg
Alphonse_1.jpg
Alphonse_2.jpg
EasyV.jpg
George_Al.jpg
Independence.jpg
millipiede.jpg
WiseCrack.jpg
YellowRidge_P1.jpg
YellowRidge_P3.jpg
YumYum_George.jpg
YumYum_ledge.jpg
YumYum_p2.jpg


Kismet is a non profit based in North Conway that provides an education in technical rock climbing to deserving children who cannot afford such an opportunity.

If you donate $50+ to Kismet, you'll receive a card in the mail good for:
-1 free pizza at Flatbread in North Conway (yes, a large!)
-1 free 12oz hot or 16oz cold coffee drink from Frontside Grind
-1 free ice cream from 18 degrees Celsius at McKaella's Sweet Shop
-10% off full price purchases at IME

It's a pretty cool promotion...the money goes to a great organization and you get some tasty food and a discount in return.

You can learn more about Kismet, read the full mission statement, and donate at:

www.kismetrockfoundation.org

Peregrines are nesting at the Summit Cliff at Rumney. The entire Summit Cliff, including Northwest Passage and Flea Surgeon, is now closed. The Asylum on the left, and The Monolith on the right are also closed! Peregrines are nesting at the Summit Cliff at Rumney. The entire Summit Cliff, including Northwest Passage and Flea Surgeon, is now closed. The Asylum on the left, and The Monolith on the right are also closed!


Up on one of the Mount Washington Valley's finest crags and want to know what that climb you're looking at is? Or maybe you're on your way up from Boston and want to check out the Ice Report for your upcoming weekend plans. Or more likely, you're at work just want to daydream about your next adventure. Well if you have a smart phone handy, you can get to NEClimbs from anywhere you have cell service. While it doesn't offer every single feature of the site and it's not an "app", in mobile form, it does do a whole lot and is very useful. Here is the live link to the mobile version of NEClimbs:

http://www.neclimbs.com/mobile

Check it out and if you have issues on your specific phone, please feel free to let me know.


Join us and LIKE us on Facebook. I'll try and post some interesting pix every Thursday and the latest Ice Report in the season, tho certainly not the whole Report. Here's where you can check it out:

http://www.facebook.com/NEClimbs/



Have fun and climb safe,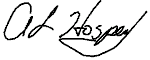 Al Hospers
The White Mountain Report
North Conway, New Hampshire
---
Leashes, gheesh those things are for dogs and weird people who walk their cats. Pappy are you a cat walker?
Posted on the NEClimbs forum