Like reading the White Mountain Report every week? Why not get it delivered to your e-mailbox every Thursday? All you have to do is subscribe. It's fast, painless, and best of all it doesn't cost you a dime!
CLICK HERE...

September 25, 2014

Hi Folks,

It's been an amazing week, weather wise, and it looks to be even nicer for the next several. You might even dub this out Indian Summer, tho I certainly hope it's not quite that far along yet. Frankly I'm looking forward to another 6+ weeks of good climbing and biking conditions. This is my favorite time of year on all levels and I always wish it would just t last forever. Of course I know that's not possible, but I can wish - can't I?

Over the past month or so, a couple of people have sent me messages about problems on different routes on different crags. In both cases they pointed out what the problem was, and indicated that they didn't know who was in charge of maintenance at these cliffs, so they were letting me know - ostensibly so I could pass the info along to the proper authorities. I just had to smile at this, because surprisingly enough there is no such person, or organization who takes on this task. And honestly, if you think about it, how could there be? I'll bet in the Mt Washington Valley alone there are over a thousand routes, with thousands of bolts. No organization could or would want to manage a task like that. It would take a staff of climbers out there on a regular basis, climbing and evaluating every day, and there is no way that they could stay ahead of the game. And besides, there are routes that range from easy to the top of the scale. Who is going to climb all of them, to check that they are OK. And as soon as they were finished, they would have to start again.

That said, I'm sure you notice that on occasion a route that you climbed last year, or last month, all of a sudden sports some new hardware. I don't mean added bolts, I mean replaced bolts. I'm sure some of you, probably the folks who messaged me, have wondered how that happened. Well the reality is that the people who maintain the cliffs and routes, are mostly folks just like you! People who climb a route, fall in love with it and want to take care of it. They notice that the 1/4" button head that protects the crux, is crappy - and they don't want to fall on it. And so they haul out their hand drill, or borrow a Bulldog, buy some bolts and replace the ones that aren't any good.

Over the years I've replaced hundreds of bolts on routes all over the cliff. I followed Mark Synnot up Ladyslipper 10 years ago, loved the route, climbed it myself a few weeks later, but hated the crappy bolts. So later that fall I borrowed a drill, climbed it with my friend Rand and on the way down I replaced them all. Hotter Than Hell has been a favorite of mine for many many years. The first bolt off the ledge was a crappy 1/4" that didn't bother me, but when my wife started leading 9's and wanted to do it, I went out and replaced it by hand with a 3/8. I did the same with P1 of Rapid Transit. I'm not saying this because to point out what I've done. In fact numerous folks I know do similar things all the time. For example Erik Nelson took it upon himself to clean up the first pitch of Raising the Roof after it had fallen into obscurity, now it's popular. He did the same DMZ and Dawn Patrol and they are almost as popular as the Saigons.

What I'm saying here is that if you notice something that's a problem, don't pass it off to someone else, do something about it. Carry a little wrench on your harness to tighten loose nuts on bolts, or get a nut tool that has a wrench component. If you like a route, but the bolts or pins are are crappy, get with a friend and replace them. Bring some webbing, a couple of rings and a knife with you, and if you see a rappel sling that's unsafe, replace it. It's just like the mountain bikers who carry a folding saw in their Camelback so they can clear a blowdown on the trails. We are all responsible for taking care of these cliffs we use and love.

Oh, and by the way - I went out with my dear friend Ian yesterday and we fixed the bolt with the missing hanger out at Found Ledge. Sure, it's my climb and I feel a little responsible for it, but it was a great excuse to get out and climb for a couple hours with my friend. There's a lot worse ways to spend a fall afternoon. [grin]

Ian_1.jpg
Ian_2.jpg




Although winter seems like such a long way off I suspect we'll see frozen precipitation in the high country before we know it.  As crystals pile up the peril of avalanches won't be far behind so I'm happy to announce the upcoming *ESAW 2014 on Friday night November 7th and Saturday November 8th* *in North Conway, NH*.  *This year we have a new venue at "Theatre in the Wood", a few miles from IME and last year's elementary school location.*

*Registration and up to date information is online at www.esaw.org.

You can contact us at esawavalanche@gmail.com  Our social networking will be active on facebook and our new Twitter feed ESAW@ESAWavalanche. The registration fee will again be 75.00 which includes all the talks, several raffles throughout the day, coffee, donuts/fruit and social at IME with hops and barley.  We will stretch ourselves thin, but the registration will also include Friday's fun evening social, beverages, music, and a slide show soon to be announced highlighting climbing big snowy mountains.  If you can't make it Friday night that's ok, but you will be missing out on a great time!

Our Agenda is coming together quickly.  As we have done before we will bring a number of western professionals to our weekend.  So far this year we have *Karl Birkeland, Director of the National Avalanche Center,* a prolific avalanche researcher focused on field applications and stability understanding.  He will speak about the National Avalanche Center and the Forest Service Avalanche Forecasting System, as well as Stability Tests and how they correlate with one another.  I'm sure we'll also hear about some of his most recent work with the Propagation Saw Test (PST).  I'm looking forward to his headline talk "Recent advances in understanding avalanche release and stability tests".   *Toby and/or Paige Weed from the Utah Avalanche Center* will also be with us filling us in on their programs and observations from the Utah mountains.  *Sam Colebeck* will be back with thought provoking concepts he worked on through a career as a physicist with the Army's Cold Region Research and Engineering Laboratory (CRREL). We are also partnering up with the *American Alpine Club (AAC)* over the next 3 years to help bring more avalanche education to climbers.  Unfortunately, in the Northeast climbers lead our avalanche fatalities and accidents so we are partnering to change this trend.  The AAC's "Live your Dream Grant" now has an additional ESAW Award and Friday night will in part be a fundraiser to raise awareness about all the AAC is doing.

Any remaining funds will go to The White Mountain Avalanche Education Fund set up to educate kids of the northeast about avalanches.  For more information follow this link to the MWAC website.

http://www.mountwashingtonavalanchecenter.org/about/white-mountain-avalanche-education-fund/

If  you are a teacher or a coach of High School students please let me know if you are interested in your young adults coming to ESAW at no charge. We look forward to seeing all of you at ESAW 2014 in North Conway NH on November 7th and 8th!  Please forward this to anyone you feel may be interested.

Chris Joosen- Director Mount Washington Avalanche Center, White Mountain National Forest



It's been a wonderful ice season, but Spring is officially here folks. Thus the sun is strong so it's warm during the day, but it's cold at night. And of course that means that climbs in the full sun are crap, but anything in the shade can still be good and maybe even building a bit. Sure, Standard Route is still massive, but the ice isn't all that good IMO. I was up there today and thought the ice above the cave was punky! Climbs in the reflector oven that is the Amphitheater are a mess now and honestly in my mind it's not a smart place to be. We're entering a time when the best climbing will be up high in the Ravine. And of course the longer days make it a great time to be up there. From here on out I'm only going to be posting pictures of things I think are in climbable shape, and that's a dwindling supply.
Huntington Ravine
IN mostly
Repentance
OUT
Standard Route
climbable, but getting punky
Dracula
IN - bring your snorkle


Hardly anything is out there so it's a flat 0. Enjoy it folks.

IMPORTANT NOTE - there was a case of a local person contracting EE, which is gotten through mosquito bite. The local paper reported today that she DIED! It is not clear that they got it here, but it's worth knowing. Wear bug spray in the woods, and at twilight and early morning.


Mark your calendar for Saturday, October 25, 2014. It's time for our annual Fall BBQ in New Hampshire As always it's BYOB and a grille item. The club will provide the grille, and side salads.  

When: Saturday October 25, 5pm till 9pm
Where: Base of Cathedral – picnic area opposite kisok
Contact: New England Section Co-Chair Nancy Savickas
nj_savickas_28@hotmail.com


Up on one of the Mount Washington Valley's finest crags and want to know what that climb you're looking at is? Or maybe you're on your way up from Boston and want to check out the Ice Report for your upcoming weekend plans. Or more likely, you're at work just want to daydream about your next adventure. Well if you have a smart phone handy, you can get to NEClimbs from anywhere you have cell service. While it doesn't offer every single feature of the site and it's not an "app", in mobile form, it does do a whole lot and is very useful. Here is the live link to the mobile version of NEClimbs:

http://www.neclimbs.com/mobile

Check it out and if you have issues on your specific phone, please feel free to let me know.


Join us and LIKE us on Facebook. I'll try and post some interesting pix every Thursday and the latest Ice Report in the season, tho certainly not the whole Report. Here's where you can check it out:

http://www.facebook.com/NEClimbs/



Have fun and climb safe,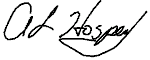 Al Hospers
The White Mountain Report
North Conway, New Hampshire
---
Each climber loses one finger or toe once in a while. This is a small but important reason for Polish climbers' success. Western climbers haven't lost as many fingers or toes.
Wanda Rutkiewicz