Like reading the White Mountain Report every week? Why not get it delivered to your e-mailbox every Thursday? All you have to do is subscribe. It's fast, painless, and best of all it doesn't cost you a dime!
CLICK HERE...

April 9, 2015

Hi Folks,

Sorry I didnít get this together yesterday, but itís been a very busy week, what with the wife away in Japan for 2 weeks and me playing Mister Mom to a teenager. One might think that teenagers take less work, but thatís not always the case. I did manage to get pictures done and posted on NEClimbs and Facebook in the afternoon because my climbing partner bagged out on me, but I simply didnít have any time to write. Go figureÖ

Actually it probably has turned out for the best, as the weather has taken a somewhat unexpected real turn for the worse last night. Sometime around 11 or so the temperature warmed a bit and it started to drizzle, and that has unfortunately continued all morning. [sigh] Itís been hovering right around freezing and when I took the kiddo to school this morning, he overslept, the roads were fairly slick. Iíd like to think that itís colder in the Notches to keep what ice we have for another day or so, but itís likely to be a crap shoot. We are supposed to have warm sunny rather oStarting on Saturday, but even that seems quite doubtful now and it looks as if more rain is on the way! Couple that with the undermining that has already been occurring on sunny days, and many climbs that were OK this week will rapidly become problematic. It feels as if itís been a long winter and slow start to the Spring, and thatís probably right. According to the local weather folks, weíve already had 5.5Ē of snow in the month of April. With any kind of luck we wonít get much if any more since many of us are ready for rock & mountain bike season.

I took another ride up Zealand Road on a sunny Wednesday. As I think I mentioned 2 weeks ago, the road had been plowed, so it was fairly flay. However, it does still have quite a bit of snow on it. This time there was a light crust, with 1-2Ē of loose stuff below. It made for a very slow slog uphill to the trailhead. I had hoped to ride all the way to the pond, or even the hut, but there was just too much potholing on the trail so I turned around about 1/2 mile in. Fortunately the ride down was a lot easier because I could ride in my packed-out tracks. I may have mentioned that getting a fat-tire bike this winter was one of the best investments Iíve made in a while. Since I donít ski, other than a little cross country, the FT bike allows me to keep up my aerobic conditioning all winter. Itís highly recommended.


Ďm not a downhill or backcountry skier, but many of my friends are. That said, I and many friends like to go up climbing on our Mountain in the winter. As always that presents some challenges and dangers. Tuckerman & Hunting Ravines always have times when they have a varying degree of dangerous conditions. Last week I wrote about how there were 6 separate avalanche incidents on the Mountain mid-week. The following was posted on the Avalanche Centerís FB page by head Ranger Chris Joozen -

ď3 human triggered avalanches today (Thursday). High winds 2nite/2morow = new slab instabilities. Still in winter snowpack. Spring yet to arrive. CjĒ

In addition Ranger Frank Carus posted a picture on Facebook of a significant debris path in the Gulf Of Slides that I believe took place on Wednesday. Word has it that a local skier who spends a lot of time up there was present, fortunately escaping injury. I understand that the GOS is a popular place for backcountry recreating, but there is a reason itís called the Gulf Of Slides! Hereís the Avalanche Report from the MountWashingtonAvalancheCenter.org for April 10 -

All forecast areas of Tuckerman and Huntington Ravines have Considerable avalanche danger. Dangerous avalanche conditions exist. Natural avalanches are possible and human-triggered avalanches are likely. Careful snowpack evaluation, cautious route finding, and conservative decision making are essential. The only exception to this rating is the Little Headwall in Tuckerman which has Low avalanche danger. Natural and human-triggered avalanches are unlikely in this area but beware of open water above and the potential to punch through near the bottom.

AVALANCHE PROBLEM: Freezing rain, sleet and rain are loading and weakening our snowpack and are the painfully obvious ďred flagĒ for travel in avalanche terrain today. This new load will likely play out as widespread Wet Loose avalanche activity but may also generate larger Wet Slabs. Both types of avalanches could certainly hurt or kill you but a large Wet Slab would access and entrain more snow and result in a more destructive avalanche. Due to the threat of natural avalanches, traveling across any avalanche path will carry risks, but particularly in larger ones such as those that intersect at the floor of Tuckerman Ravine. Even narrow avalanche paths could pack a tremendous punch. Wet slufs sliding off of ice flows in Huntington could build up a head of steam and access deeper, dry snow layers and trigger a larger slab.

http://www.mountwashingtonavalanchecenter.org/2015/03/29/march-29-2015-multiple-avalanches-on-mt-washington/

Be careful up there folks.



It's been a wonderful ice season, but Spring is officially here folks. Thus the sun is strong so it's warm during the day, but it's cold at night. And of course that means that climbs in the full sun are crap, but anything in the shade can still be good and maybe even building a bit. Sure, Standard Route is still massive, but the ice isn't all that good IMO. I was up there today and thought the ice above the cave was punky! Climbs in the reflector oven that is the Amphitheater are a mess now and honestly in my mind it's not a smart place to be. We're entering a time when the best climbing will be up high in the Ravine. And of course the longer days make it a great time to be up there. From here on out I'm only going to be posting pictures of things I think are in climbable shape, and that's a dwindling supply.
Huntington Ravine
IN mostly
Repentance
OUT
Standard Route
climbable, but getting punky
Dracula
IN - bring your snorkle

As always, here are a few interesting pix from this morning:

AngelCakes.jpg
LHMonkeyWrench.jpg
Shoestring.jpg
dracula.jpg
hitchcock.jpg

As always, more pix are on the NEClimbs Ice Report and Facebook.


Up on one of the Mount Washington Valley's finest crags and want to know what that climb you're looking at is? Or maybe you're on your way up from Boston and want to check out the Ice Report for your upcoming weekend plans. Or more likely, you're at work just want to daydream about your next adventure. Well if you have a smart phone handy, you can get to NEClimbs from anywhere you have cell service. While it doesn't offer every single feature of the site and it's not an "app", in mobile form, it does do a whole lot and is very useful. Here is the live link to the mobile version of NEClimbs:

http://www.neclimbs.com/mobile

Check it out and if you have issues on your specific phone, please feel free to let me know.


Join us and LIKE us on Facebook. I'll try and post some interesting pix every Thursday and the latest Ice Report in the season, tho certainly not the whole Report. Here's where you can check it out:

http://www.facebook.com/NEClimbs/



Have fun and climb safe,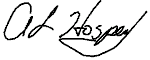 Al Hospers
The White Mountain Report
North Conway, New Hampshire
---
Don't fall now or we'll both go.
Layton Kor