Like reading the White Mountain Report every week? Why not get it delivered to your e-mailbox every Thursday? All you have to do is subscribe. It's fast, painless, and best of all it doesn't cost you a dime!
CLICK HERE...

February 2, 2017

Hi Folks,

WOW WOW WOW folks. Ice Fest 2017 starts freakin' TOMORROW! As usual I'm involved, but even so I really can't believe it's here. I've been coming to Ice Fests since even before I lived here, and that's been 20 years. I've seen the event grow over the years, and now it HAS to be one of the premier events of it's type in the country, if not the world.

If you read the Report you'll see that the ice is good, the manufacturers and gear are many, and the clinics are full. I'm looking forward to seeing tons of folks I know and meeting lots of new plus I'll be working 2 Alpine Skills clinics up on WIlleys on Friday and Sunday. The weather looks great and I'm sure that this is going to be a incredible weekend. You know it's busy when they're even calling in the old guys.

It's going to be chilly on Friday, so bring that belay jacket, and we may get a little snow - woo woo. So forget your worries, don't talk politics and savor the ice and camaraderie. And looking ahead to Sunday, GO PATS!

One last note... There's going to be a LOT of folks out there all weekend. Everyone will be vying tor their spot on the ice. So just be respectful to your fellow climbers and take your turn.

I hope to see you there.



I rode my MTB up the Mt Willard trail this morning. it was amazing! I was in a hurry in both directions, but as I went through the Notch I glanced at the various climbs. The sun is strong and really baking everything out everywhere. I spotted someone on Standard but everything in the Amphitheater looks poor. The left face of Willard IMO is toast. IMNSHO if it's not in the shade, I would consider it highly suspect.
Huntington Ravine
IN mostly
Repentance
OUT
Standard Route
IN be aware folks!
Dracula
IN - bring your snorkle

Here's a few pix from Thursday morning.

http://www.neclimbs.com/wmr_pix/20170202/AngelCakes.jpg
http://www.neclimbs.com/wmr_pix/20170202/CathedralLedge.jpg
http://www.neclimbs.com/wmr_pix/20170202/CauliflowerGully.jpg
http://www.neclimbs.com/wmr_pix/20170202/Cinema_Climber.jpg
http://www.neclimbs.com/wmr_pix/20170202/Diagonal.jpg
http://www.neclimbs.com/wmr_pix/20170202/Frankenstein.jpg
http://www.neclimbs.com/wmr_pix/20170202/LeftHandMonkeyWrench.jpg
http://www.neclimbs.com/wmr_pix/20170202/Repentance_Remission.jpg
http://www.neclimbs.com/wmr_pix/20170202/Shoestring.jpg
Thttp://www.neclimbs.com/wmr_pix/20170202/Unicorn.jpgEXT
http://www.neclimbs.com/wmr_pix/20170202/WillardUpperTier.jpg

The regular climb-by-climb pix are on NEClimbs.com and our Facebook page.


The trails are generally in good shape, but on the icey side in many places. Studded tires are generally recommended. There are places I've been riding where you can just ride on top of the crust, but that can change at any minute. I have friends who rode up onto the top of South Moat the other day and the pictures I saw looked great, but they said that without studs you would be in trouble!

That said I rode Sawyer River and Bear Notch Roads over the past several days and studded tires are unnecessary. Sawyer was softer and had more snow, making it more difficult at times to keep from stopping. I can ride that from bottom to top in the summer and never stop. This time I had 4-5 places where I had to push through some 3-4" patches, in spite of the fact that there were lots of snowmobiles up there. bear Notch was much better. I never stopped other than to take some pictures at the 1st and 3rd scenic vistas. there were lots of snowmobiles up there and all were generally respectful, slowing down and moving over. The reality is that a bike can only ride where it's firm and they can go almost anywhere. I did move over wherever possible however. here's a picture from Bear Notch.

http://www.neclimbs.com/wmr_pix/20170202/Bike.jpg


Up on one of the Mount Washington Valley's finest crags and want to know what that climb you're looking at is? Or maybe you're on your way up from Boston and want to check out the Ice Report for your upcoming weekend plans. Or more likely, you're at work just want to daydream about your next adventure. Well if you have a smart phone handy, you can get to NEClimbs from anywhere you have cell service. While it doesn't offer every single feature of the site and it's not an "app", in mobile form, it does do a whole lot and is very useful. Here is the live link to the mobile version of NEClimbs:

http://www.neclimbs.com/mobile

Check it out and if you have issues on your specific phone, please feel free to let me know.


Join us and LIKE us on Facebook. I'll try and post some interesting pix every Thursday and the latest Ice Report in the season, tho certainly not the whole Report. Here's where you can check it out:

http://www.facebook.com/NEClimbs/



Have fun and climb safe,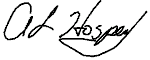 Al Hospers
The White Mountain Report
North Conway, New Hampshire
---
In 1961 I led this chimney in a state of metabolic uproar. At the base of the pitch I smoked several cigarettes (the first and last ones of my life). This was to calm me. Then I spooned half a jar of honey. This was to ensure superhuman strength. Mort Hempel, my partner, watched this silly ritual with mouth agape and eyes exploding with fear.
Steve Roper