Like reading the White Mountain Report every week? Why not get it delivered to your e-mailbox every Thursday? All you have to do is subscribe. It's fast, painless, and best of all it doesn't cost you a dime!
CLICK HERE...

February 23, 2017

Hi Folks,

I hate to have to keep talking about the weather, but there is no choice. The name of the game right now is hoping that things chill. Unfortunately that simply doesn't seem to be in the cards right now. In spite of 30" of snow over a week span last week, we've also gone through close to 2 weeks of well above average temps. This has culminated with today reaching a sunny 60 here in the Valley!!!

I have climbed a bit in the smaller areas last week, but nothing of any interest to speak of so it was fun to get on Elephant Head with Brad this morning after I took the pictures. While it was running water somewhat, the ice was good. As usual at this time of season the top out was a bit on the rocky side, but not terrible. I did notice however that the turf was not as frozen as I expected! I'd noticed that here in the Valley because the melt around the house is going into the ground, rather than into my basement and garage. A good thing from that standpoint, but not for climbing.

This is way too early for a full-on thaw, and I am expecting another shot or two of cold weather before the season comes to a close. I'm just not seeing it in the forecast right now, but I'm crossing my fingers and toes. You do it too...

http://www.neclimbs.com/wmr_pix/20170223/Al_1.jpg
http://www.neclimbs.com/wmr_pix/20170223/Al_2.jpg
http://www.neclimbs.com/wmr_pix/20170223/Brad_1.jpg
http://www.neclimbs.com/wmr_pix/20170223/Brad_2.jpg


My friend Bobby climbed Goofers on Wednesday and found 3 screws and draws on the climb as well as a Nomic on the decent trail. It was interesting because I had seen the draws up there when I rode by mid-morning on Wednesday just to check things out. Someone said that there had been an accident there either on Tuesday or Wednesday and that the victim had gone to the hospital, however I can't find any information about it. I'd like to know what took place. Apparently the top most screw of the 3 was right over the top of the crux bulge, but there were no screws above that.

Hopefully they are going to be OK.



I am absolutely nuts with stuff going on, so this is short... Check out the GIF of Diagonal coming down. it's 42 degrees and rising here in the Valley at 1pm and it was 35 in the Notch when I took pictures. Predictions are for upper 40's!!!! Anything in the sun is VERY problematic right now. Maybe with the exception of Penguin, Standard and Dracula, but be aware of the top curtains on Standard! There is shaded stuff on Willard, like Hitchcock & the Cleft which will likely be fine. But be sure to protect well.
Huntington Ravine
options, but beware snow
Repentance
NO
Standard Route
IN be aware folks!
Dracula
IN - bring your snorkle



You can get your copy at all the regular climbing shops like IME, EMS and Ragged or online directly from the publisher here:

http://eaglecliffpub.com/climb/ordering/


With close to 30" of snow in the past 10 days the riding has really taken a crash. Things should firm up as the snowmobiles come out this weekend and the temps moderate. Stay tuned...


G4G is happy to announce the launch of a project that several engaged and active winter/alpine guides have been putting together... We're a guide-sourced site dedicated to awareness that leads to personal and political action on climate change for all climbers/skiers/concerned climate citizens. We're driven by the following beliefs:

Mountain guides have regular contact with glaciers and the winter world. So they serve as credible witnesses to—and both recorders and reporters of—climate change.

Through their work with client/guests in the mountains and the images and stories they bring home, they have direct contact with influencers in economic and environmental policy, and have direct influence on the wider public.

Mountain guides livelihoods are dependent upon the presence of glaciers in the mountain environment and the winter world as a whole.

Additionally—and very importantly—their lives are placed in greater daily peril due to the changes occuring in mountain glaciation.

The need for mountain guides' involvement in influencing public perception and public policy regarding climate change is all the more urgent in the face of a new President who denies the existence of the reality we live every day in the mountains.

Our long-term economic survival and our own physical safety depend on ensuring effective political action on this issue and we are well-positioned to influence the dialogue around that action.

The "Guides for Glaciers" (G4G) movement is created in recognition of these key factors. While the group itself is driven by guide observations, reports, and real, life, day-to-day encounters with glaciers, the winter world, and climate change, we welcome all climbers and concerned citizens to join its membership. We hope you'll be a part of the movement!

Check out our Facebook Group https://www.facebook.com/groups/Guides4Glaciers/


March 11-12, 2017
Presented by The North Face

The first annual Mt Washington Backcountry Ski Festival is a gathering in the White Mountains of New Hampshire for backcountry skiers & riders of all abilities. While geared towards backcountry skiers and snowboarders, climbers should check out these parts of the festival:

* vendor camp at Ragged Mountain Equipment each day with demos including some mountaineering and ice climbing gear
* AIARE Level 1 avalanche course that runs in conjunction with the festival from March 10-12
* Apres Ski Party at Wildcat Mountain Ski Area on Saturday night (March 11) with free appetizers, open bar/pub, presentations, raffle & auction, and live band (Steven Cooney & The Wayfarers)
* best of all for climbers at the Apres Ski Party…featured presentation by Emily Harrington of The North Face Athlete Team, Emily will be speaking about her climbing and ski descent of Cho Oyu (6th tallest mountain in the world)

White Mountain Report readers can use the code of "nec10" to get 10% off their registration, code expires March 9. Full details and registration options can be found on the website and Facebook:
https://www.skimtwashington.com
https://www.facebook.com/skimtwashington/


Up on one of the Mount Washington Valley's finest crags and want to know what that climb you're looking at is? Or maybe you're on your way up from Boston and want to check out the Ice Report for your upcoming weekend plans. Or more likely, you're at work just want to daydream about your next adventure. Well if you have a smart phone handy, you can get to NEClimbs from anywhere you have cell service. While it doesn't offer every single feature of the site and it's not an "app", in mobile form, it does do a whole lot and is very useful. Here is the live link to the mobile version of NEClimbs:

http://www.neclimbs.com/mobile

Check it out and if you have issues on your specific phone, please feel free to let me know.


Join us and LIKE us on Facebook. I'll try and post some interesting pix every Thursday and the latest Ice Report in the season, tho certainly not the whole Report. Here's where you can check it out:

http://www.facebook.com/NEClimbs/



Have fun and climb safe,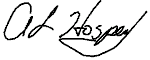 Al Hospers
The White Mountain Report
North Conway, New Hampshire
---
I find that rock climbing is the finest, most healthiest sport in the whole world. It is much healthier than most; look at baseball, where 10,000 sit on their ass to watch a handful of players
John Salathé