Like reading the White Mountain Report every week? Why not get it delivered to your e-mailbox every Thursday? All you have to do is subscribe. It's fast, painless, and best of all it doesn't cost you a dime!
CLICK HERE...

April 13, 2017

Hi Folks,

There are still some folks holding out hope the they can get in some ice climbing in the lower elevations. YUP, that's right... I've gotten emails and text messages asking how things look at Frankenstein and on Mt Willard. I thought I spelled it out last week, but I guess I wasn't clear. So, to make things "crystal" here are some pics taken this morning. I think they get the point across. [wry grin]

http://www.neclimbs.com/wmr_pix/20170411/smear.jpg
http://www.neclimbs.com/wmr_pix/20170411/chia.jpg
http://www.neclimbs.com/wmr_pix/20170411/pegasus.jpg
http://www.neclimbs.com/wmr_pix/20170411/standardRoute.jpg
http://www.neclimbs.com/wmr_pix/20170411/dracula.jpg
http://www.neclimbs.com/wmr_pix/20170411/Frankenstein.jpg
http://www.neclimbs.com/wmr_pix/20170411/cinema.jpg

The Ice Report is officially closed for this season. Tho some folks will still go up on Mt Washington, there is nothing climbable in the lower regions.

OK, so Ice season is over, and it's time to think about warm rock, mountain bike rides and the occasional road bike junket. I'll discuss the latter below, but I feel the need to remind everyone that there is still some objective danger to be found on the cliffs, at least until we have more warm days and nights, as well as rain. Tho Cathedral looks pretty good right now, it's always darker than Whitehorse and therefore still has some ice hidden in various nooks and crannies. I personally avoid it until I can ride up there road, at least on a bike. The right side of Whitehorse always has ice and snow hanging around on the upper slabs for some time. You can't see it from anywhere on ethics's ground nearby, but you can get a good view from the strawberry fields. That said, the South Buttress is almost always a good option in the early season. Plus you can see it from the open area across the golf course in Hale's Location. Of course the main wall on Humphrey's Ledge is the premier early & late season place to climb. Not only is there rarely any ice above, The fact that it's pretty much south facing makes it's toasty warm even on quite cool days. Unfortunately Geriatric Walls on the left don't get as much sun and are often wet until late Spring.

Here are some pictures of the rock areas on the valley. I included the Unicorn so you can still see some snow & ice still on the ledge, which is directly above the North End cracks!

http://www.neclimbs.com/wmr_pix/20170411/CathedralLedge.jpg
http://www.neclimbs.com/wmr_pix/20170411/CathedralLedge_UpperRefuse_Prow.jpg
http://www.neclimbs.com/wmr_pix/20170411/Unicorn.com
http://www.neclimbs.com/wmr_pix/20170411/SouthButtress.jpg
http://www.neclimbs.com/wmr_pix/20170411/WonderWall.jpg
http://www.neclimbs.com/wmr_pix/20170411/EchoRoof.jpg
http://www.neclimbs.com/wmr_pix/20170411/WhiteHorse_upper.jpg
http://www.neclimbs.com/wmr_pix/20170411/WhiteHorse_slabs.jpg
http://www.neclimbs.com/wmr_pix/20170411/Humphreys.jpg




It's been a wonderful ice season, but Spring is officially here folks. Thus the sun is strong so it's warm during the day, but it's cold at night. And of course that means that climbs in the full sun are crap, but anything in the shade can still be good and maybe even building a bit. Sure, Standard Route is still massive, but the ice isn't all that good IMO. I was up there today and thought the ice above the cave was punky! Climbs in the reflector oven that is the Amphitheater are a mess now and honestly in my mind it's not a smart place to be. We're entering a time when the best climbing will be up high in the Ravine. And of course the longer days make it a great time to be up there. From here on out I'm only going to be posting pictures of things I think are in climbable shape, and that's a dwindling supply.
Huntington Ravine
IN mostly
Repentance
OUT
Standard Route
climbable, but getting punky
Dracula
IN - bring your snorkle


Unfortunately the singletrack trails and logging roads either aren't clear of snow, or are too muddy to ride in the woods here right now. That leaves those of us who like to ride the bike to have to get out on the road. While I used to be an avid road rider, 2,000+ miles a year and been to France to ride the Pyrenees, I'm not so much into it any more. There were just far too many close calls on the road for me to be comfortable. That said, since it's been hard to even get on dry rock right now, I was reduced this week to finding some places to ride. On Sunday I decided to ride down West Side Road to Passaconaway, over Hale's Estates, and back. Only a moderate 12 miles, but not too bad. Tuesday was a gorgeous day so I drove out to Sabbaday Falls and rode up to the top of the Kanc and back. another 13 miles, with a bit of a hillclimb for fun. Amazingly there were fairly few cars on the road, more motorcycles actually. As always I stayed in the middle of the road on the way down, and fortunately there were no cars or motorcycles on my side until I got down to the flats! I absolutely love it when that happens.

http://www.neclimbs.com/wmr_pix/20170411/Bike.jpg

Needless to say my favorite rides on the road these daze are Passaconaway Road, Evans Notch, Bear Notch Road and Hurricane Mountain Road while they are still gated. And of course I do enjoy riding the Jackson hills almost any time of the year as they have so little traffic. You just have make do with whatever you can, right?

I was actually planning on riding from Arethusa Falls to the top of Crawford Notch this morning since it started out pretty nice here in the Valley. A nice 10-12 mile ride was going to help me rationalize a cinnamon bun from the Old Town Bakery. [wry grin] Unfortunately even before I got to Frankenstein, it became obvious that wasn't going to happen. Not only was it cloudy and the wind was howling, but it started to rain. [boo] I guess I'll have to save that one, and the cinnamon bun, for next week!


Up on one of the Mount Washington Valley's finest crags and want to know what that climb you're looking at is? Or maybe you're on your way up from Boston and want to check out the Ice Report for your upcoming weekend plans. Or more likely, you're at work just want to daydream about your next adventure. Well if you have a smart phone handy, you can get to NEClimbs from anywhere you have cell service. While it doesn't offer every single feature of the site and it's not an "app", in mobile form, it does do a whole lot and is very useful. Here is the live link to the mobile version of NEClimbs:

http://www.neclimbs.com/mobile

Check it out and if you have issues on your specific phone, please feel free to let me know.


Join us and LIKE us on Facebook. I'll try and post some interesting pix every Thursday and the latest Ice Report in the season, tho certainly not the whole Report. Here's where you can check it out:

http://www.facebook.com/NEClimbs/



Have fun and climb safe,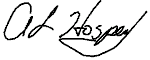 Al Hospers
The White Mountain Report
North Conway, New Hampshire
---
Winter alpinism is hard enough without the added dilemma of free-climbing ethics.
Barry Blanchard