Like reading the White Mountain Report every week? Why not get it delivered to your e-mailbox every Thursday? All you have to do is subscribe. It's fast, painless, and best of all it doesn't cost you a dime!
CLICK HERE...

December 28, 2017

Hi Folks,

I think I may have officially become a WIMP! I honestly have no real inclination to go out climbing on a day like today. By that I mean a day when ambient air temps struggle to reach 0 and the wind is gusting 20-30 making for -15 wind chill. Of course when you live up here you tend to pick & choose the daze you go out. And a friend gently reminded me that I may not have been all that enamored with days like this BITD. Go figure...

When I got up at 5:30 this morning the thermometer read -8 here at Cathedral Ledge, rocketing to a balmy -7 around the time the sun came up at ~7. [SHEESH] It's times like this that I really wish my car had a remote started so I could push a button and it would be all toasty when I got in. Unfortunately that's not the case and the car wasn't even close to warm by the time I got to the Frontside for my ice-picture-day cappucino. [sigh] The wind was really howling and I struggled to take my Cathedral Ledge overview picture at the Lucy farm. There was blowing and drifting snow coming across the road that made getting a decent shot quite difficult.

The road up to Crawford Notch was well plowed and treated so that was no problem. Other than the occasional whiteout. Of course this didn't even cause the folks on their way to go skiing at Bretton Woods to drop their speed even a little bit. everywhere I looked it was clear that the ice had formed a lot since last week at Frankenstein. There was a lot more ice in the Amphitheater, the upper curtain on Standard Route was almost fully complete and Dracula looked fairly fat. That said, Dropline didn't really look much different Machine still hadn't formed and surprisingly Angel Cakes hasn't formed up yet. I think this is because it's been so cold that the ice is locked up in places.

Further up the Notch Mt Willard looked quite promising. Very interestingly I spotted tracks on Cinema Gully! Considering the wind blowing the snow around, I would have to guess that this had been done this morning. Go figure... Hitchcock and other climbs on the right side all look fairly good, tho the top of the Monkey Wrench still looks boney. I have heard from a number of people that the top-outs on many climbs are thin and the ground is not fully frozen. So be aware.


Once or sometimes twice a winter my old friend Martin comes up for New York to do some climbing. Yesterday was his day so we headed up to Frankenstein to see what kind of trouble we could get into. It was 12 degrees or so in the parking lot so I decided to just go ahead and wear my belay jacket to climb in. There were a fair number of cars in the lot and I was expecting to see people everywhere. When we go to the trestle we didn't spot anyone in the Amphitheater and there was no one at Bob's Delight. I was totally surprised as this is a prime climb on a cold and windy day. However it was obvious that someone had been there, likely the day before.

Martin was happy to give me the first lead, so I geared up and took off. The ice wasn't too soft and wasn't brittle at all. Feeling very comfortable with the state of the ice I put in the occasional screw up to the steep middle column. The ice was candled, but I was able to get in a screw in etc middle and another near the top. As always the next bit was thin on the right, so I moved a bit left and continued to a stance below the final curtain to the belay. I got in a great screw and screamer on the right under the lip and moved up the curtain, finding no ice to the right but reasonable sticks on the left. There was also a solid rock hook on the right. I moved up and then right to the anchor and clipped in. The sun felt wonderful despite the cold temps and with my heavy jacket on I even broke a sweat. We were using my 70 meter rope so I setup the anchor and had Martin lower me down. While standing around and belaying he had gotten a bit cold as the sun had gone behind the trees and he was in shade. I got something warm to drink and belayed him up. He commented that a number of the screws that I though OK were melting out! Go figure...

I lowered Martin off and we talked about what to do next. The original plan was for him to lead it, but considering the state of the ice, that's didn't seem like a good idea. I thought it might be fun to do one of the trestle mixed routes, but I didn't think (rightly so) they would be leadable. So I have this idea that I could climb up a little gully behind the big tree where you belay for Bob's and get up to the ledge above the mixed routes, bring up Martin and then throw a rope down on the route we wanted to TR. Over the years I'd looked at the line I was planning to do and it didn't look like a problem. I put all my gear in my pack, first mistake, tied into the rope and headed up.

The first problem was that there was a LOT of snow in-between where I started and the little corner I wanted to climb hat was just left of a big block. It was more than a wallow, it was a swim. After a sweaty thrash I got to a blob of ice, pulled myself up and managed to get into the corner. Looking up I realized that this was steeper than I had imagined. Why was I not surprised? everything is ALWAYS steeper than it looks from the ground. That said, there was a little tree at the top of the block and I figured if things didn't looks good Martin could lower me off. I managed to hook my right tool into a crack in the corner, scum my left crampon up some rock on the left and hook the little tree; allowing me to pull up on top of the block. So far so good, right? I put a sling on the tree and looked at the next difficulty. There was a down-facing flake about 10' up, but from what I could tell there was no ice, only snow plastered on a rock slab/face. This was not promising, but after brushing off some snow, I found there was a couple of small ledges I could use to get up high enough to get a tool into the flake. I would need to move another 5' to the right and get up higher to get into the broken bit of rock that I hoped to use to get to the upper ledge, and I hoped I would find something that would get me there - a foot or stick placement, whatever. I slung another even smaller tree, hoping it would slow me down if I came off. The undercling with my tool in the flake helped me keep pressure on my crampons, keeping me on the small ledge. I inched to the right and got situated below the small broken corner. brushing off some more snow I fund 2 small protrusions a few feet up that I could use to get high enough to get my tools to a small tuft of grass at the bottom of the corner. It looked possible, but I knew that once I made the moves I wouldn't be able to reverse them! [OOOHHH] I figured that I'd gotten this far, so what the heck. I weighted my left tool in the flake, balanced onto on the first protrusion with my right foot, found an edge for my right tool, pulled down and stood up. It took 3 attempts before I got a good stick with my left tool into the turf with the grass. [WHEW] My left foot wasn't on rock or ice and I looked desperately for a place to put it. There was a small blob of ice just below the start of etc broken corner and I carefully extended my right took and looked for a hook. I found one, moved the left foot up, stood up and stepped onto a small frozen rock at the bottom of the corner. One more balance move, and I was able to hook a 1" tree at the top of the corner and pull around it on the left and up onto the top. [DOUBLE WHEW] By now I'm only 12' from the big ledge, but what looks like a snow face is, unsurprisingly, snow plastered on rock. I decide that I really want to sling this tree/bush I'm standing next to, but I don't have any more draws, only the cows-tail girth-hitched to my harness. With some difficulty I manage to untie it and sling the tree. I now feel a little better. [LITTLE] Brushing away some more snow I find a dead branch that looks as if it's frozen into the rock. I hook it, give it a few tugs, and deem it worth pulling on. [BAD IDEA] As soon as I pull hard on it and start to move up it breaks in half and somehow I fall forward and bang my chin into the rock. Now Im really annoyed and getting tired of this game. I brush more snow away and find that a little to the left there is actually some compacted snow that may hold my weight. It does and a couple of moves later I am at the top giving a big WOO WOO!!!!

I'd figured that this would be a piece of cake, but things don't always work out that way. I bring Martin up and we wallow over to the belay tree for the leftmost trestle route. I check out the slings on the anchor, setup the rope and rap down. Up 'till now I've been out of etc wind and toasty warm. Down in the trestle notch, that totally changed. the sun was down below the ridge, it was getting twilight and the wind was howling. This was probably one of the least hospitable places to be at Frankenstein and by the time Martin was down I was getting cold. He took a run on the line and I begged off. While he was climbing and again while we were packing up several parties came by on their way back to their cars. Yup, it was time to go. I warmed back up on the hike out and was happy to be back to the car. All in all it was a fun day and not nearly as cold as I had expected. Unfortunately Martin didn't get to lead anything, but the time before he led most everything, so we're even. [BIG GRIN]

Here are some pics from Wednesday's fun. Sorry they aren't better, but iPhones don't work great when it's really cold. BTW in case this little climb hasn't been done before, I named it Bob Away. Bob Away My Blues is one of my favorite Marshall Tucker tunes that I play a lot.

http://www.neclimbs.com/wmr_pix/20171228/Bobs_1.jpg
http://www.neclimbs.com/wmr_pix/20171228/Bobs_2.jpg
http://www.neclimbs.com/wmr_pix/20171228/Bobs_3.jpg
http://www.neclimbs.com/wmr_pix/20171228/BobAway_1.jpg
http://www.neclimbs.com/wmr_pix/20171228/BobAway_2.jpg
http://www.neclimbs.com/wmr_pix/20171228/BobAway_3.jpg
http://www.neclimbs.com/wmr_pix/20171228/BobAway_4.jpg


In case you had forgotten, the 25 annual Ice Fest is coming up. Mark February 2-4 on your calendars and stay tuned. It's going to be a good one!

http://www.mwv-icefest.com



It's been a wonderful ice season, but Spring is officially here folks. Thus the sun is strong so it's warm during the day, but it's cold at night. And of course that means that climbs in the full sun are crap, but anything in the shade can still be good and maybe even building a bit. Sure, Standard Route is still massive, but the ice isn't all that good IMO. I was up there today and thought the ice above the cave was punky! Climbs in the reflector oven that is the Amphitheater are a mess now and honestly in my mind it's not a smart place to be. We're entering a time when the best climbing will be up high in the Ravine. And of course the longer days make it a great time to be up there. From here on out I'm only going to be posting pictures of things I think are in climbable shape, and that's a dwindling supply.
Huntington Ravine
IN mostly
Repentance
OUT
Standard Route
climbable, but getting punky
Dracula
IN - bring your snorkle

Here are some pix of Whitehorse this morning. While this stuff isn't IN, it's worth keeping an eye on.

http://www.neclimbs.com/wmr_pix/20171228/Whitehorse_1.jpg
http://www.neclimbs.com/wmr_pix/20171228/Whitehorse_2.jpg
http://www.neclimbs.com/wmr_pix/20171228/Whitehorse_3.jpg
http://www.neclimbs.com/wmr_pix/20171228/Whitehorse_4.jpg

Check for more pix on NEClimbs.com or FaceBook.


With all the snow we've had this past week, things aren't quite as good as they were. Probably the best place to ride right now is Whittaker Woods, tho the trails in the Marshall Conservation area have been re-groomed recently. You'll need a pass for Whittaker Woods, but it's always groomed and well maintained.


Do you like reading this Report? Do you use it in the winter to help make your decisions about where, when and what to climb? Then please consider making a small donation to support the site. Just click the link below:

http://www.neclimbs.com/index.php?PageName=donation_fundraiser

Of course you can also contribute via check or money order if you like. Make it out to NEClimbs and send it right here:

NEClimbs, 92 Bow Lane, North Conway, NH 03860

Thank you once again for your support...


Up on one of the Mount Washington Valley's finest crags and want to know what that climb you're looking at is? Or maybe you're on your way up from Boston and want to check out the Ice Report for your upcoming weekend plans. Or more likely, you're at work just want to daydream about your next adventure. Well if you have a smart phone handy, you can get to NEClimbs from anywhere you have cell service. While it doesn't offer every single feature of the site and it's not an "app", in mobile form, it does do a whole lot and is very useful. Here is the live link to the mobile version of NEClimbs:

http://www.neclimbs.com/mobile

Check it out and if you have issues on your specific phone, please feel free to let me know.


Join us and LIKE us on Facebook. I'll try and post some interesting pix every Thursday and the latest Ice Report in the season, tho certainly not the whole Report. Here's where you can check it out:

http://www.facebook.com/NEClimbs/



Have fun and climb safe,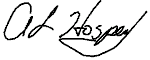 Al Hospers
The White Mountain Report
North Conway, New Hampshire
---
The only way you can do something in the style of the FA is by climbing something new.
Patrick