Like reading the White Mountain Report every week? Why not get it delivered to your e-mailbox every Thursday? All you have to do is subscribe. It's fast, painless, and best of all it doesn't cost you a dime!
CLICK HERE...

October 25, 2018

Hi Folks,

I'm writing this at 5:30 AM - the wind is really howling, it's 28 degrees outside here at the Ledges and we've had a little bit of spitting snow all night. Not anything to accumulate of course...go figure... So it's the end of October, and where the heck are we? Well one day it's nice, another cold, then it's snowing like crazy on the Mountain and yet it's clear here in our little Valley. So I suppose you could say, we're in a definite maybe. And as for as my attitude right now, I'm all in for cold & snow up on the mountain and in the Notches, but not so much here in the Valley. Why, because my snowblower is broke! And that's a good enough reason IMNSHO! [ha]

Nope, I haven't personally been in the Ravines yet, but I hope to get there sometime next week. Even if it's just to take my tools for a walk. That said, I've been monitoring conditions pretty closely and talking with friends who have been up in the Ravines, so I have a pretty good idea of how things are looking. My riding buddy and his wife were up skiing the Sherbie yesterday, and amazingly it was in surprisingly good shape. Good enough that they took 2 runs. He sent me a video that showed pretty good coverage, with close to 2' of snow!

Last week another friend was up in Huntington and the ice was mediocre. Tho Pinnacle was done, it was very thin and pouring water. This week things are better in Tucks, but still a lot of water running and not very well bonded. Yes, you can climb something, but don't count on being able to place even remotely solid screws. The big thing is that there is a LOT of snow up there for the end of October. Word has it that there we're talking 7-10 foot drifts in lots of places. Probably even deeper with the wind like it's been! Considering that, I'm not at all surprised.

Still, I'm pretty confident that we're going to have another round of Indian Summer before we sink into full-on winter. In fact I'm looking forward to another day or maybe two of warm rock before I actually bring out the ice gear, tho I have been getting it sharp and ready for pretty much instant use. I'm also making sure that all my clothes are clean and patched, I found my warm gloves I generally have everything ready to go. However, don't put those brand new picks on your ice tools quite yet. Even if you find something to climb in the Ravines, it's going to be thin. Just save those picks for that sweet & fat mid-season blue ice. WORD...



I raised the IceCON rating to a 5 today. It's unusual to get a 5 rating this early in the season, but this one has certainly been special. All the climbs in the Amphitheater are IN, as is pretty much everything else at Frankenstein. It's really pretty impressive just how much ice there is out there right now, in spite of how sunny it is. Just goes to show what snow and cold will do for things. That said, we have a VERY BIG round of snow coming in on Saturday evening through early Monday. Predictions are for 2 feet, but if we even get half that it's a big deal. If you're planning on climbing on Sunday just be aware of what that much snow means and please drive safe on the way home.
Huntington Ravine
options, but beware snow
Repentance
IN - P2 start tricky
Standard Route
IN - top pitch is much better
Dracula
IN


Yup, it's that time of year and I'm going to start the fundraiser this coming week, so please keep it in mind. It really does takes time and effort on my part to keep this newsletter, the web site and my Facebook postings going all year. I would appreciate your support in any way you can manage it this year.


Mark your calendars folks! Time to start thinking about ice! IT'S THE 26TH YEAR of the 2019 Mount Washington Valley Ice Fest: February 1st-3rd, 2019


Yes, my buds and I are still riding. The trails are good, tho with some blowdowns here & there, and we hope to be doing it for at least another couple of weeks. I even want to get out for an hour this afternoon if at all possible. Time to grab it before we break out the fat-tire bikes and put on the studded tires folks.


Up on one of the Mount Washington Valley's finest crags and want to know what that climb you're looking at is? Or maybe you're on your way up from Boston and want to check out the Ice Report for your upcoming weekend plans. Or more likely, you're at work just want to daydream about your next adventure. Well if you have a smart phone handy, you can get to NEClimbs from anywhere you have cell service. While it doesn't offer every single feature of the site and it's not an "app", in mobile form, it does do a whole lot and is very useful. Here is the live link to the mobile version of NEClimbs:

http://www.neclimbs.com/mobile

Check it out and if you have issues on your specific phone, please feel free to let me know.


Join us and LIKE us on Facebook. I'll try and post some interesting pix every Thursday and the latest Ice Report in the season, tho certainly not the whole Report. Here's where you can check it out:

http://www.facebook.com/NEClimbs/



Have fun and climb safe,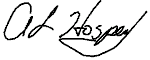 Al Hospers
The White Mountain Report
North Conway, New Hampshire
---
Let's get real here. No one does a figure-four ice climbing.
Karl Nagy